OSMap Pro integrates with HikaShop. You just need to make sure you downloaded and installed HikaShop XMap sitemap plugin.
We'll walk you through the process of integrating OSMap Pro and Hikashop:
Install the HikaShop sitemap plugin via Joomla Extensions Manager
Go to Joomla Plugin Manager and enable the plugin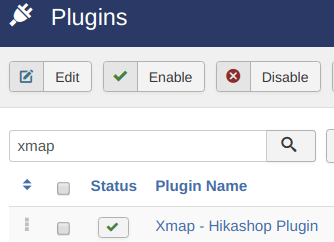 Excellent! Your OSMap Pro integration with HikaShop Starter is all set.
Go to Components > OSMap Pro: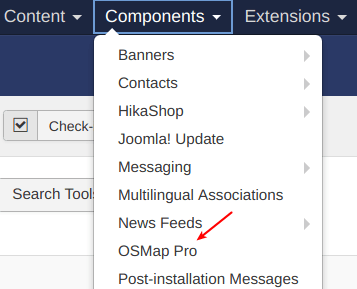 You will see the OSMap Pro: Sitemaps page with the Default Sitemap sitemap listed:

Your sitemap will include links to this content and display them to your site visitors.
Go to Components > HikaShop > Categories:
Create a few dummy categories: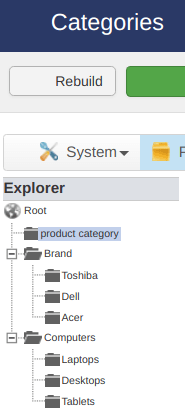 Create a few dummy HikaShop products. You should end up a list of products in your HikaShop store: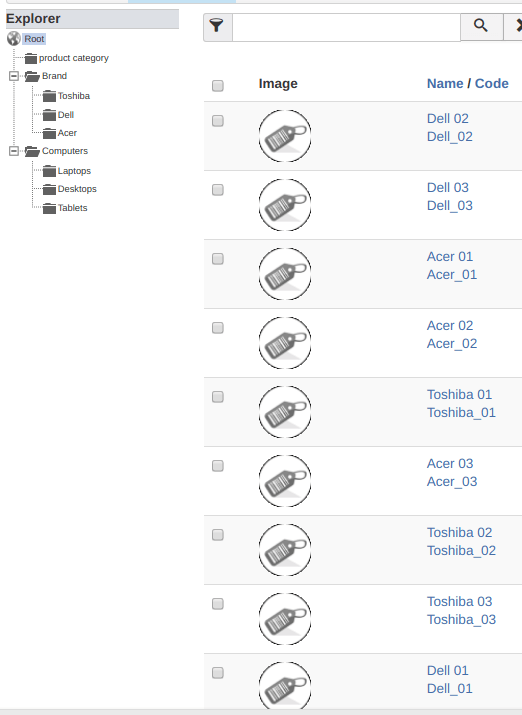 Nearly done! All you have left to do now is to create a front-end menu item linked to your sitemap.
Go to Menus > Main Menu > Add New Menu Item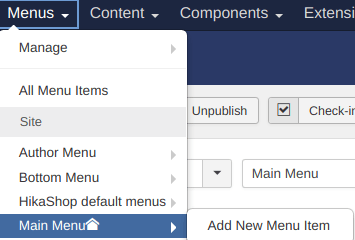 You will see the Menus: New Item administrative page.
Give your menu item title Site Map
Click on the Select blue button for the Menu Item Type setting: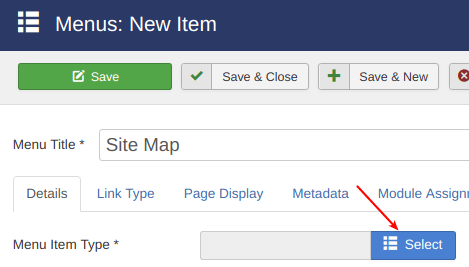 You will see the Menu Item Type modal box.
Click on the OSMap Pro link
Click on the Sitemap - HTML Format link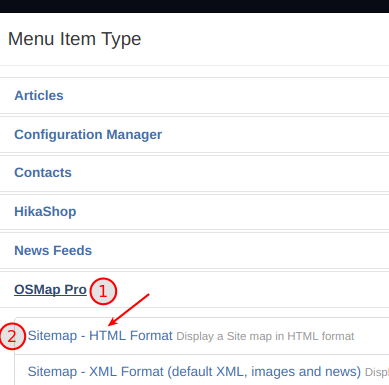 Click on the Change gray button for the Choose a sitemap setting: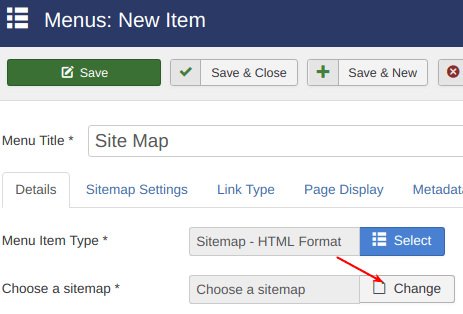 You will see a white modal box with the Default Sitemap sitemap:

Click on the Default Sitemap. You will now see the sitemap inside the Choose a sitemap field:

Click the Save green button: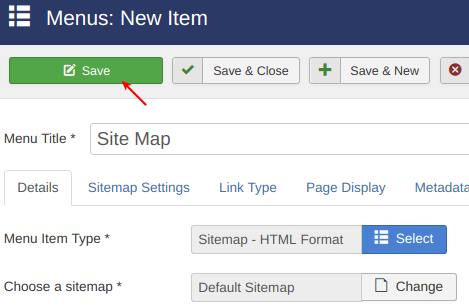 Now go to your site front end. Click Site Map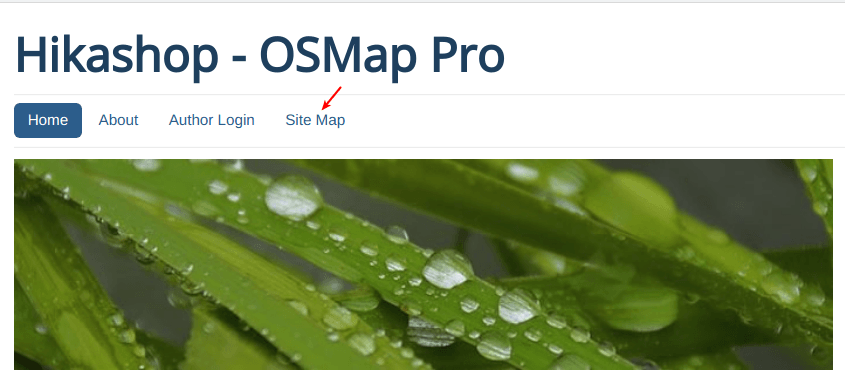 You will now see your OSMap Pro sitemap. Including the links to your HikaShop content: