OSWistia is our plugin to embed Wistia videos in your Joomla articles.
This plugin is so easy to use that you'll love it!
#1. Download and Install
#2. Plugin Params
Go to Extensions > Plugins > Content - OSWistia.
Make sure the plugin is enabled.
If you want your videos adapt to any screensize, make sure the Responsive options is set to Yes.
The Width and Height params define the embed size and will work only when the Responsive params is set to No.
Usage
Go to your Wistia account and find the video you want to use.
Copy the id of the video into an article, as below: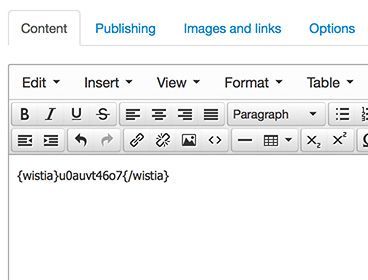 Publish the article.
It's really that easy!