Shack Analytics allows you to track and analyze visitors' traffic to and engagement with your Joomla site using Google Analytics.
In this document, you will learn how to create a free Google Analytics account.
---
Step #1. Sign up for a free Gmail account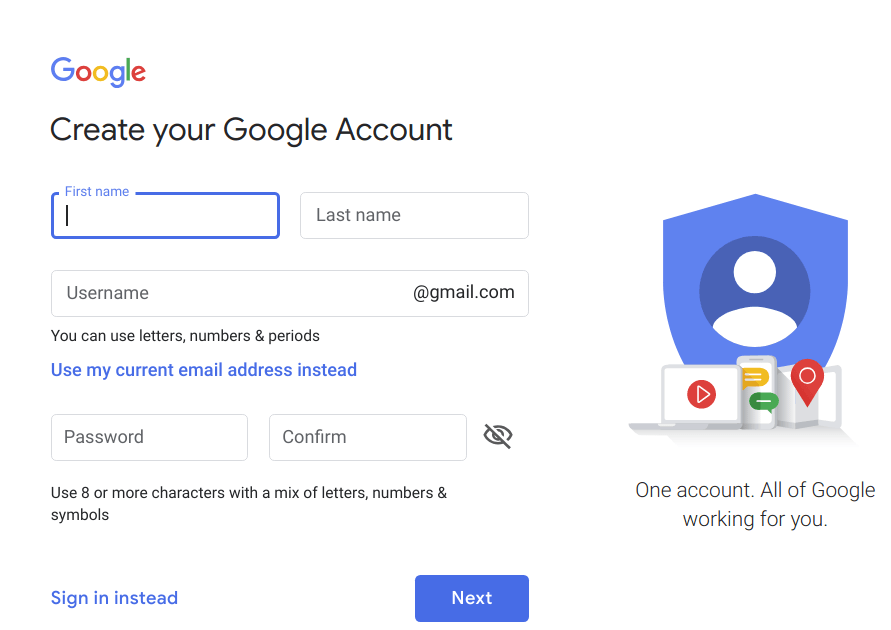 Once you finished creating your Google account, stay logged into it.
---
Step #2. Sign up for a Google Analytics account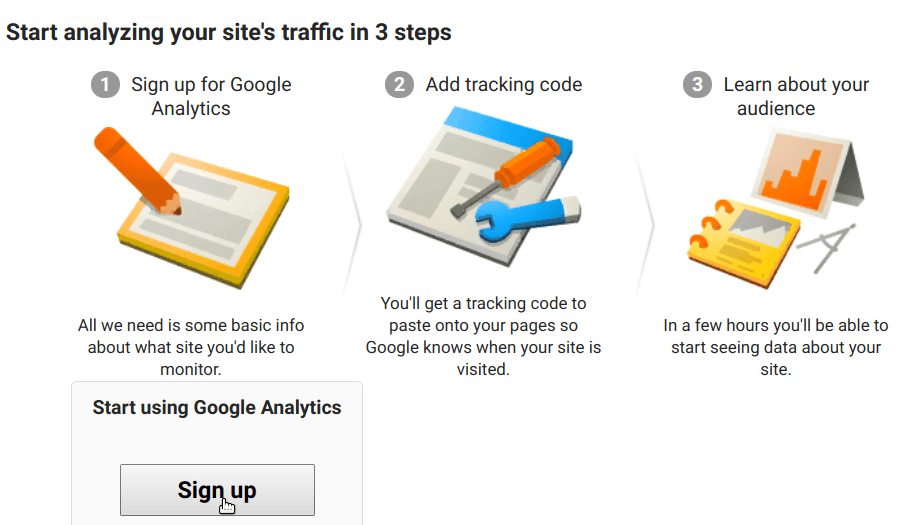 You will be taken to the Analytics - New Account screen. Enter your account details:
Account Name: Enter your Google Analytics account name.
Website Name: Enter your website name.
Website URL: Enter your website URL.
Industry Category: Select an industry category relevant to your website profile.
Reporting Time Zone: Select a time zone in which your site operates.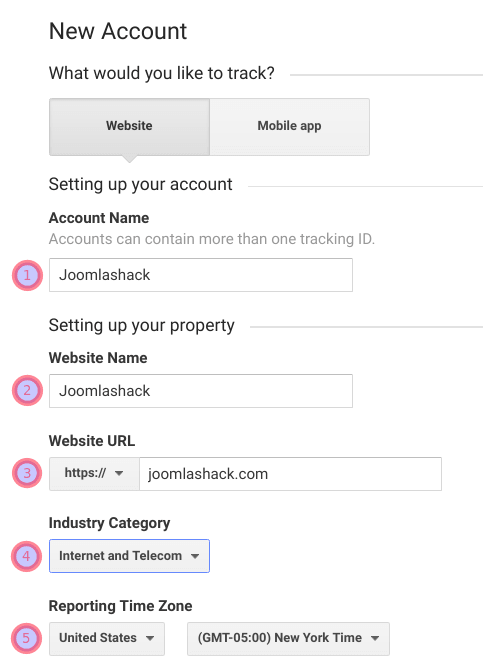 Scroll down the page and click the Get Tracking ID blue button: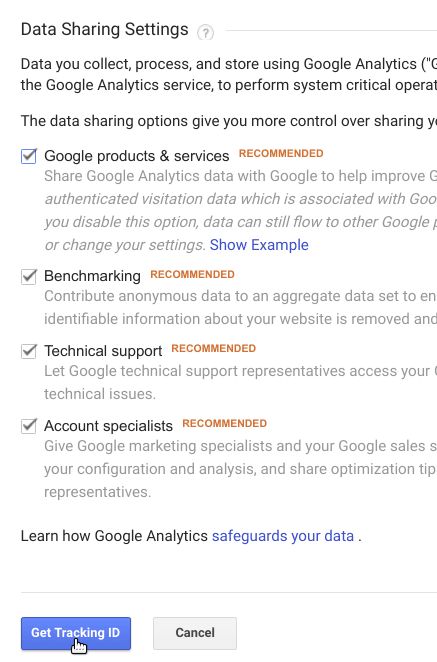 You will see the "Google Analytics Terms of Service Agreement" box. Check the two boxes to agree with the main and additional terms of service and click the I Accept button: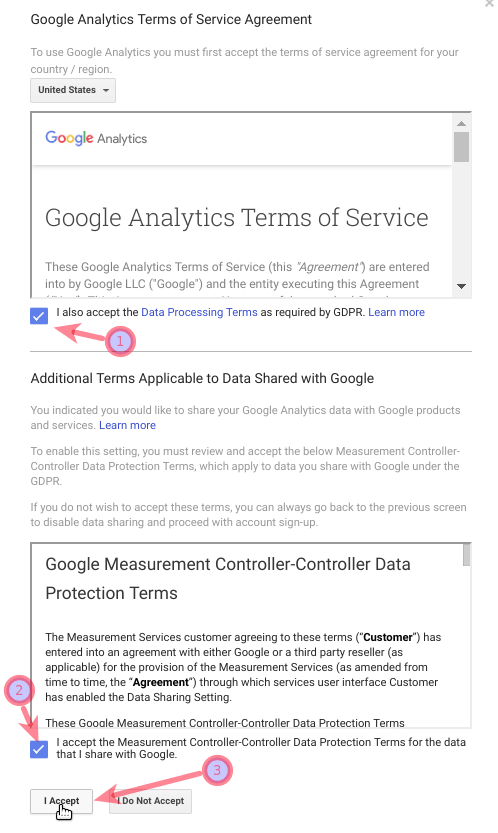 You will be taken to your Google Analytics account administrative screen.