Shack Forms can be easily placed into any Joomla article.
The key thing to do is choose the Static option when you're creating your Shack Form. This is the Layout option on the first tab of your Shack Forms: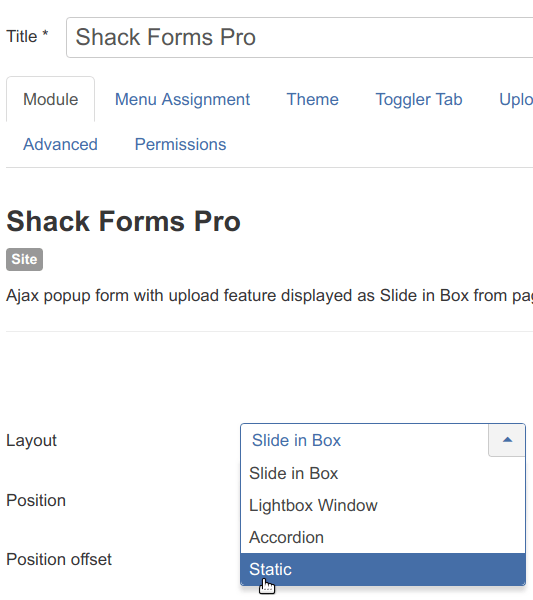 Once you save a form in the Static position, click the "Module" button in the Joomla text editor. If you're n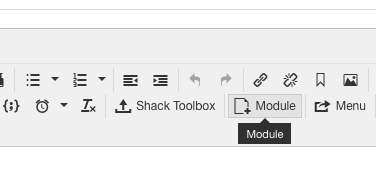 Click the green button for the module you created:

The module will now be placed into the article, using a shortcode.
If you're not using the default editor, you can still use a very similar approach using Joomla's module sytax.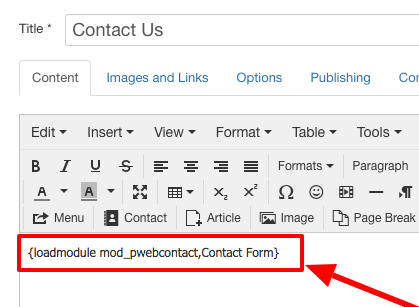 Save the article and visit the front of your site. You will be able to see your new form live on your site: