In some use cases, you may want to pre-populate one or more fields of your Shack Form. The pre-filled text can serve as a gentle visual prompt, instructing the form submitter.
Open your Shack Form module for editing
Enter required text into the "Values" field. For my demonstration, I entered "Enter your subject here":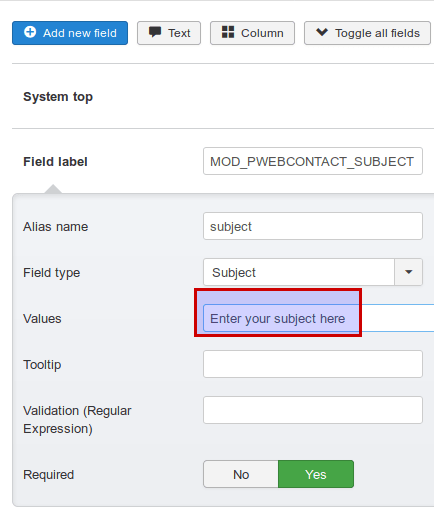 Click "Save" or "Save & Close".
When your site visitor opens the form now, they will see your field pre-populated: