You can use Shack Forms Pro as a communication tool between viewers of a directory you created with SobiPro and owners of the directory entries.
Once you integrated these two Joomla extensions, your SobiPro directory visitors viewing one of the listing of the directory can click the Shack Forms toggler, open up the form, and send a message to the listing creator.
Let's take a look at how to achieve this.
In your Joomla site administrator panel, go to the "Integration" tab: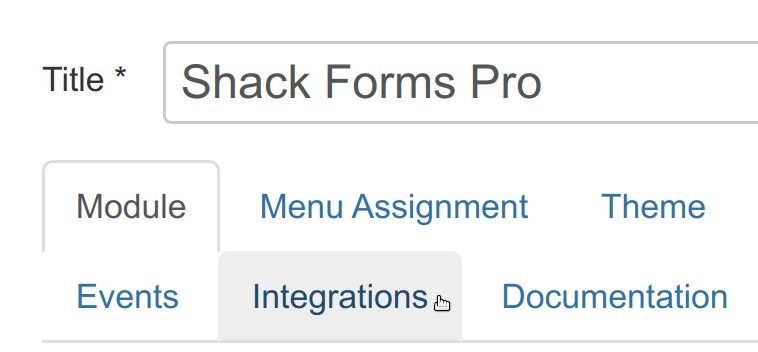 Under that tab, locate the "SobiPro" section: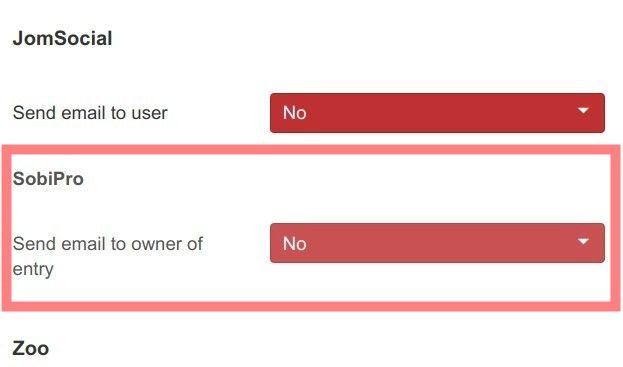 As you can see on the screenshot, this section has only one parameter: "Send email to owner of entry". For your Shack Form to send a message to a creator of entry of your SobiPro directory, configure this parameter to either "Yes" or "Load module only in entry":

If you set it to "Yes", the owner of a SobiPro entry will receive the message sent via your Shack Form. You Shack Form will be displayed on the pages you set in under the "Assignment" tab of the form's module.
If you set it to "Load module only in entry", the entry owner will still be receiving messages sent via your Shack Form. But your Shack Form itself will be displayed only on the pages of your SobiPro entries.