Some Shack Forms users may see a message that says this:
"Set the "From email" field in Global Configuration with the same domain as your site."
The message will appear like this:

Let me explain what this message means:
Go to System > Global Configuration.
Click the "Server" tab.
Enter an email address into the "From Email" field.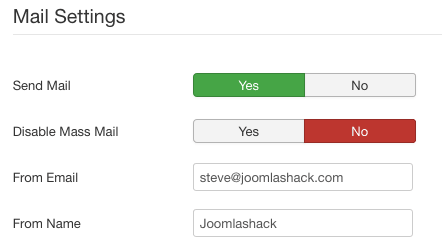 Here's the important part: the email address should match your website.
Don't enter a @gmail.com or @hotmail.com account. If your website is Joomlashack.com, the email address in this field should end in @joomlashack.com.
This is important to stop your emails from being marked as "Spam". This article has a great explanation of why this is important.