Step #1. Create your Joomla Contact Form Module
Go to Extensions > Modules.
Click "New".
Choose "Shack Forms Pro".

Enter a "Title" for your new Joomla contact form.
In the "Layout" area, choose "Static".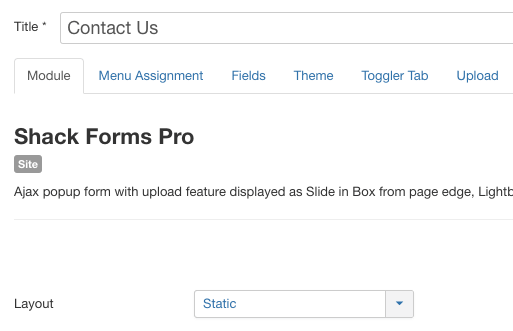 Choose a module position for your module to appear. In this image, I'm choosing "position-3".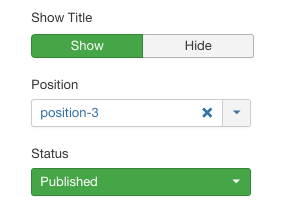 Click the "Fields" tab. This is the screen where you can create your form.
If you're new to Shack Forms, try clicking the "Load sample fields" button.

If you do click "Load sample fields", you'll see 4 fields: Name, Email, Phone and Message.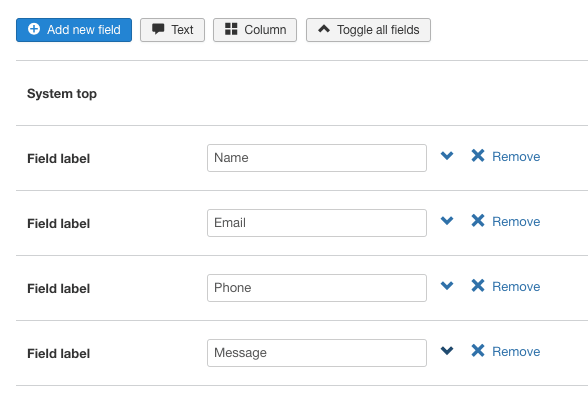 Step #2. Test your Joomla Contact Form Module
Save your new module.
Go to the front of your site and look for your new module. In the image below, the module is in the right sidebar: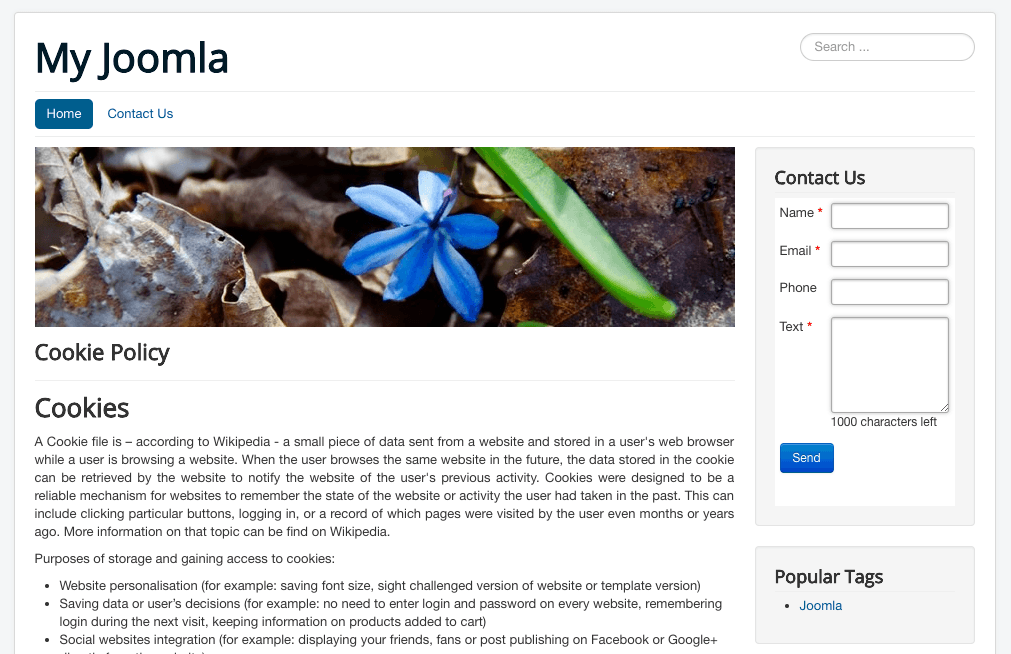 Fill in the form and give it a test. You should see the result is "Message successfully sent".