If some circumstances, for example, with misconfigured "Mail" parameter in Joomla's Global Configuration settings, your Shack Form users may not be able to send their data: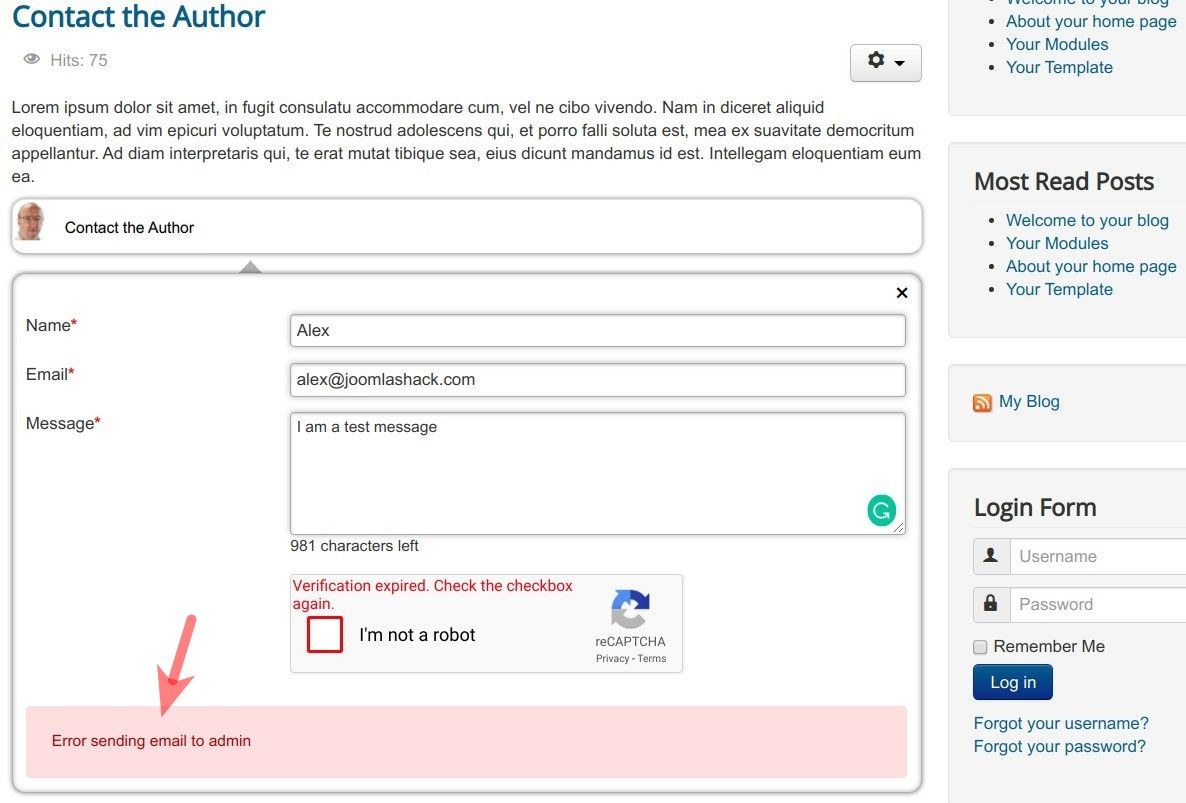 Here is how to use the Shack Forms' "Debug" feature to help the Joomlashack Support team to troubleshoot your form.
Open up your Shack Forms module for editing
Go to the "Advanced" tab:

Locate the "Debug" parameter and set it to "Yes":

At the top of your screen, click "Save".
Visit your site and test your offending form. You will see that your form now displays some useful debug information: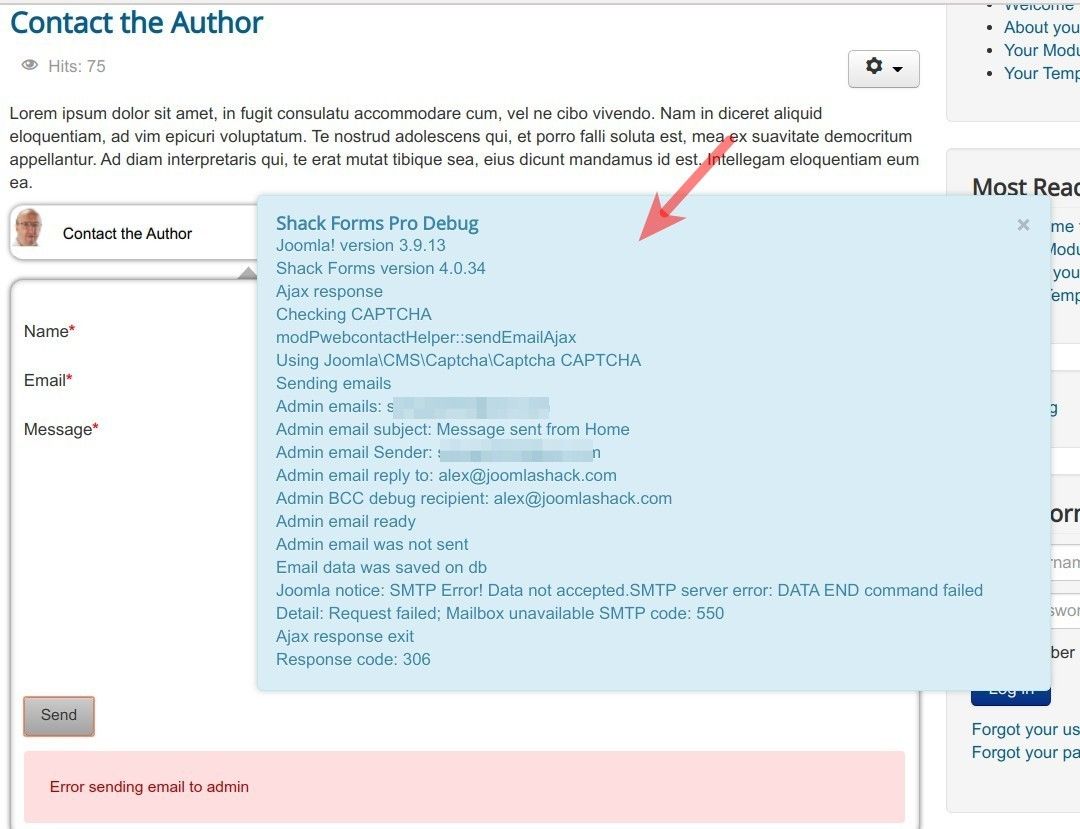 Copy the debug information and send it to the Joomlashack Support team.