Would you like to jazz-up a popup in your Joomla site? Our Shack Toolbox Joomla extension offers you a wide choice of cool themes.
Give your Joomla popup an antique feel and look. Or make your Joomla popup box look Facebook-like or Twitter-like.
By the end of this tutorial, you will learn:
How to select a built-in theme for your Joomla popup module.
What Shack Toolbox built-in themes are available and how they style a Joomla popup.
In this document, I'll give you a guided tour to the 17 pre-built themes to style your Joomla popup box with Shack Toolbox.
---
How to select a Shack Toolbox theme for a popup
Open your Shack Toolbox module. You will find all of the 17 themes under the "Theme" tab: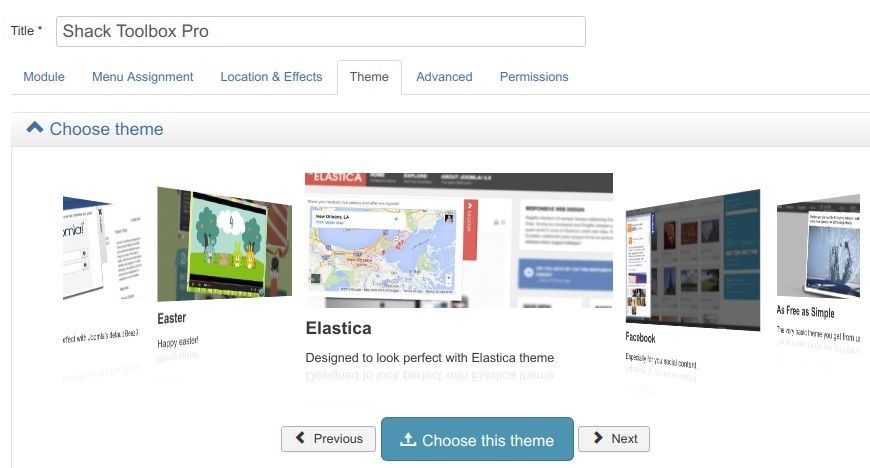 By default, Shack Toolbox doesn't use any of them. When you publish your popup box with Shack Toolbox, both the box toggler and the box itself look pretty dull: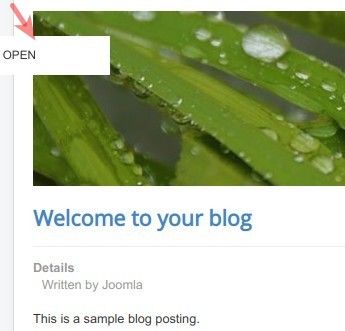 Shack Toolbox expects you to select one of its themes. Did you notice the "Previous" and "Next" buttons in my first screenshot?
Use these buttons underneath the thumbnails and browse through themes.
Preview the thumbnail of the theme that got larger and took the central position. In my screenshot above, "Elastica" is such a theme.
Click "Choose this theme" button and your selected theme will appear above the thumbnails: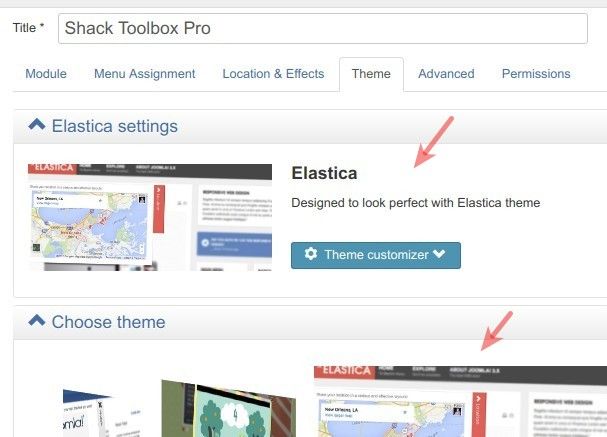 Click "Save"/"Save & Close" to start using the theme. Click the "Theme customizer" button to customize it first.
By default, without any customization, each theme changes:
Your Joomla popup toggler tab look and feel.
Your Joomla popup box look and feel.
Let's take a look at those changes theme by theme, in no particular order.
---
Shack Toolbox popup themes
#1. Antique Letter
The popup box toggler: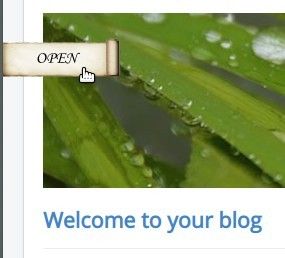 The popup box: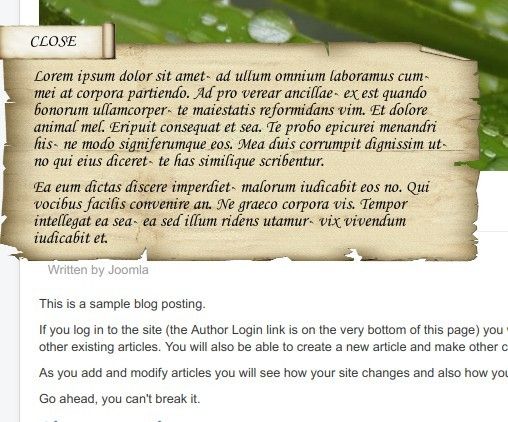 #2. Beez3
The popup box toggler: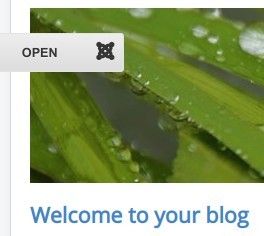 The popup box: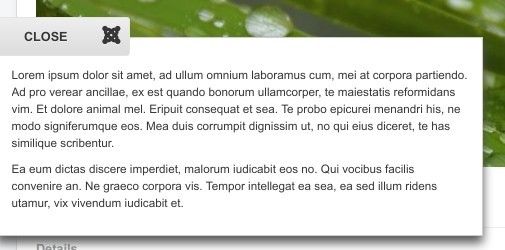 #3. Easter
The popup box toggler: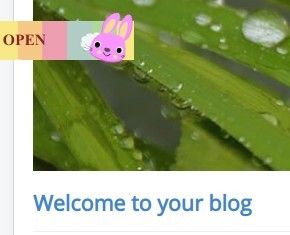 The popup box: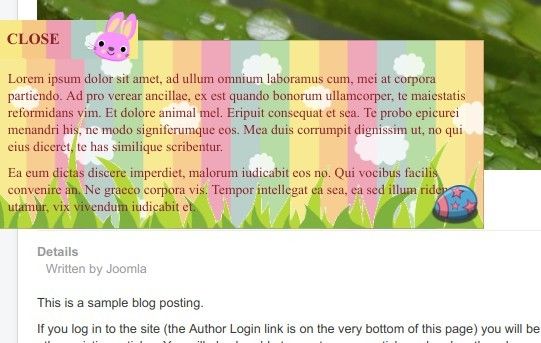 #4. Elastica
The popup box toggler: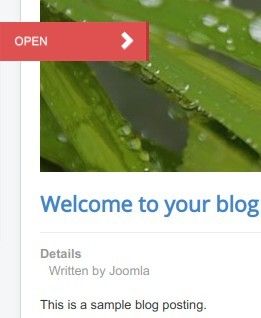 The popup box: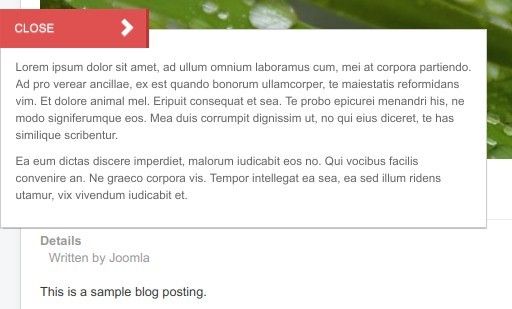 #5. Facebook
The popup box toggler: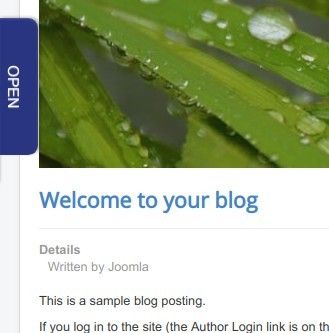 The popup box: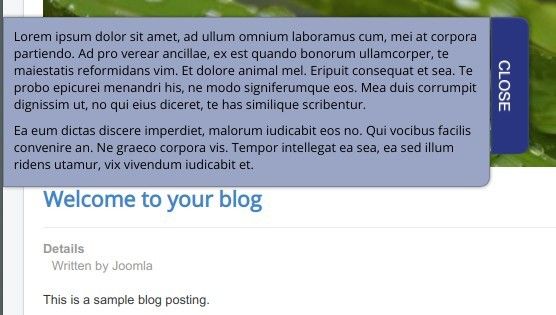 #6. As Free as Simple
The popup box toggler: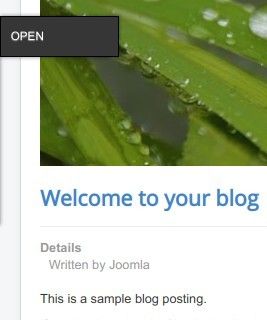 The popup box: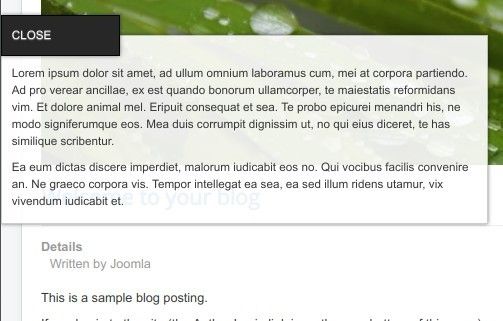 #7. Music
The popup box toggler: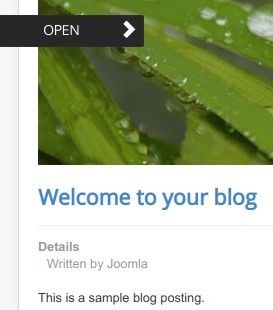 The popup box: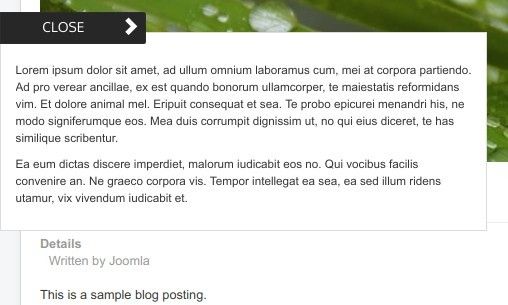 #8. Google Material Design
The popup box toggler: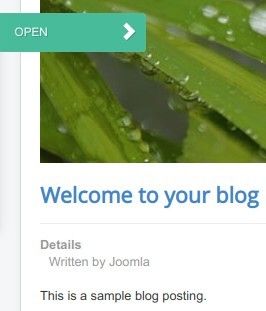 The popup box: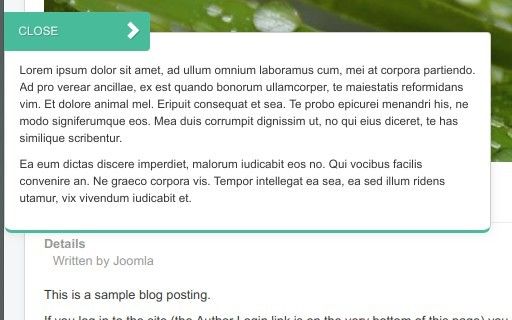 #9. Grey
The popup box toggler: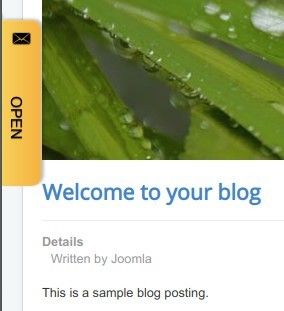 The popup box: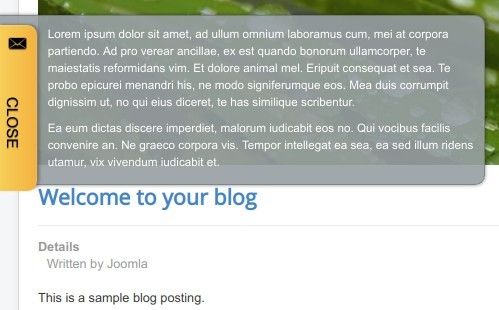 #10. Magazine
The popup box toggler: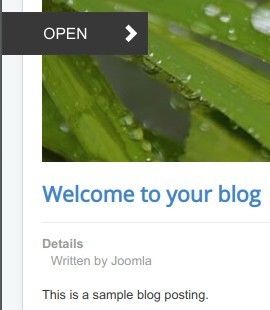 The popup box: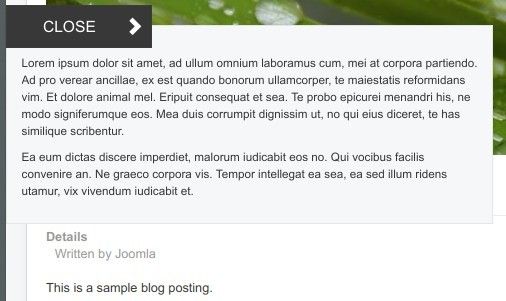 #11. Night
The popup box toggler: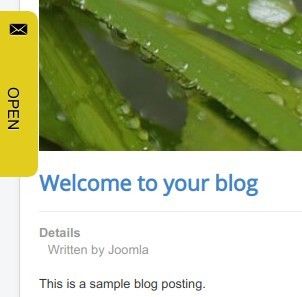 The popup box: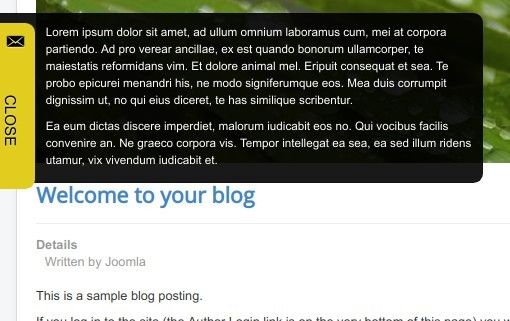 #12. Handwritten Note
The popup box toggler: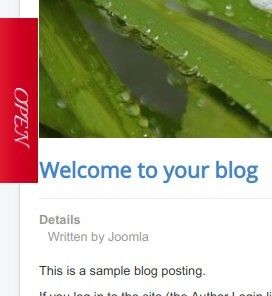 The popup box: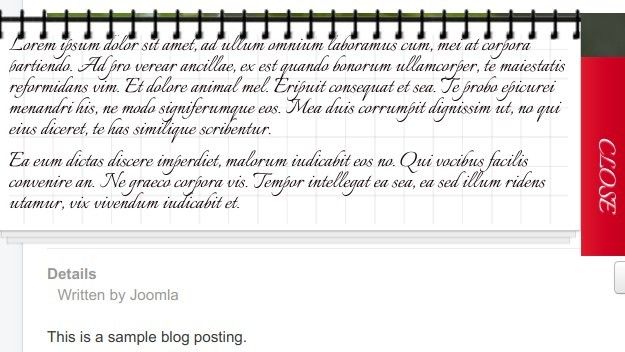 #13. Facebook
The popup box toggler: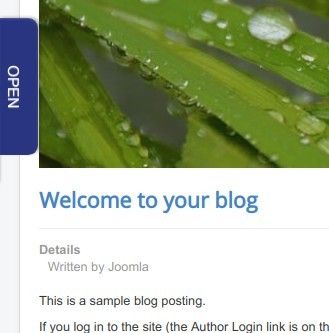 The popup box: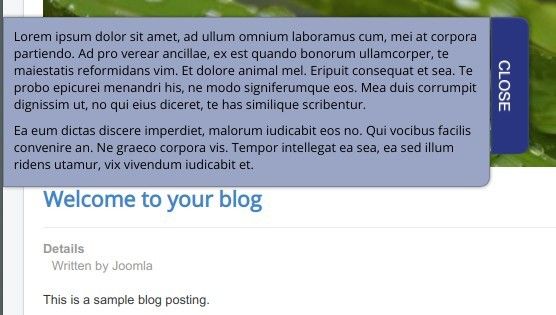 #14. Protostar
The popup box toggler: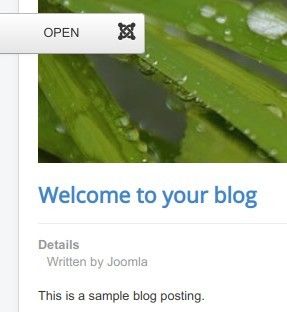 The popup box: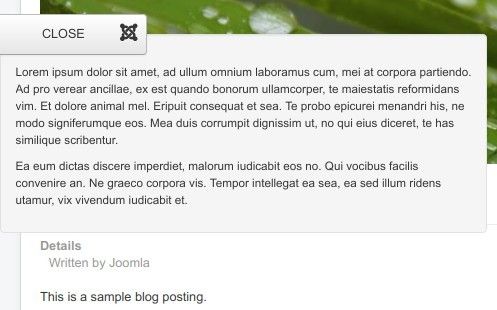 #15. Mind-blowing Ribbon
The popup box toggler: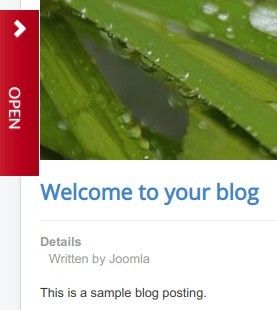 The popup box: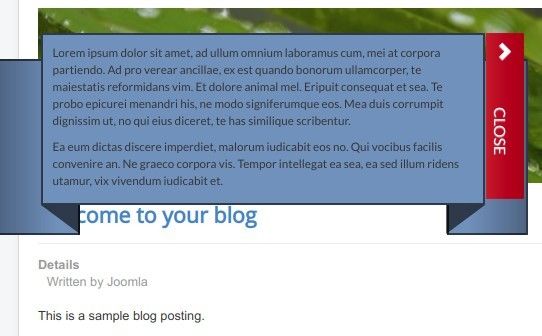 #16. Transparency & Motion
The popup box toggler: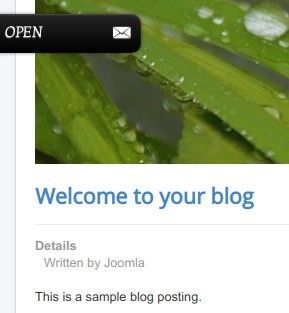 The popup box: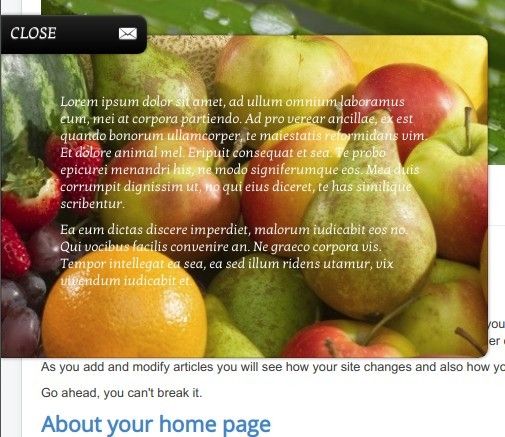 #17. Twitter
The popup box toggler: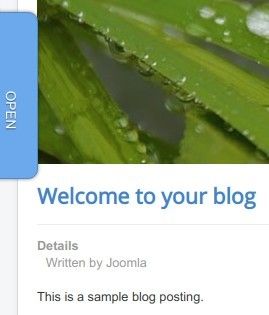 The popup box: