What is so special about Shack Toolbox Pro?
Modules normally enable you to display only one specific type of content. In contrast, Shack Toolbox Pro is a multi-purpose module.
Modules usually have a few design options. Shack Toolbox Pro has tons of design options, including a user-friendly point-and-click theming engine.
You can use Shack Toolbox Pro to display the following content:
Any Joomla module
Joomla articles
Custom HTML
Facebook Embedded Post
Facebook Page
Google Maps
Iframe
Instagram Post
Link
Mailchimp
Twitter Feed
Vimeo Video
YouTube Gallery
YouTube Video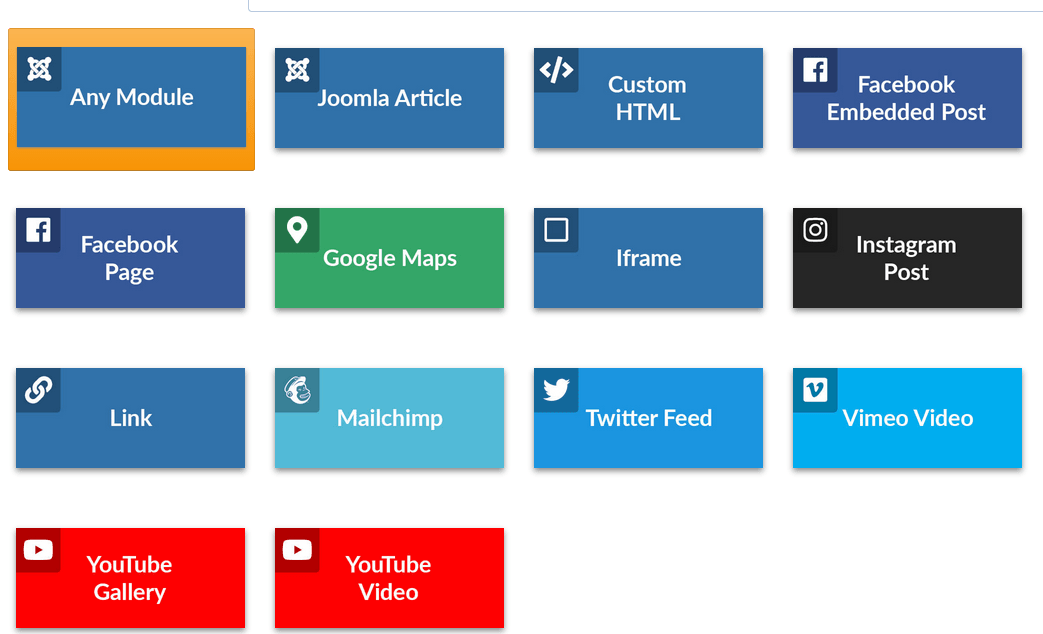 Displaying your Joomla article
In this example, you will see how to use Shack Toolbox Pro to display a Joomla 3 article in the module with different effects. You can apply the same process to a site running Joomla 4.
Step #1. Select the Joomla Article content type
Select the Joomla Article content type in your Shack Toolbox: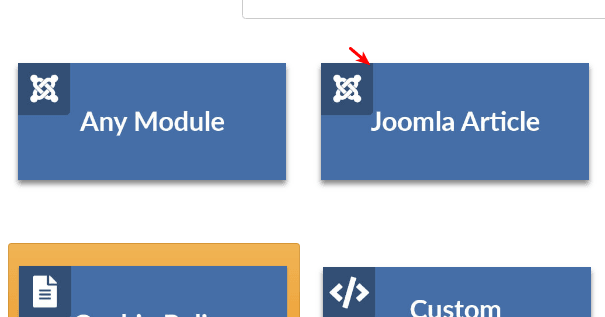 Select your Joomla article: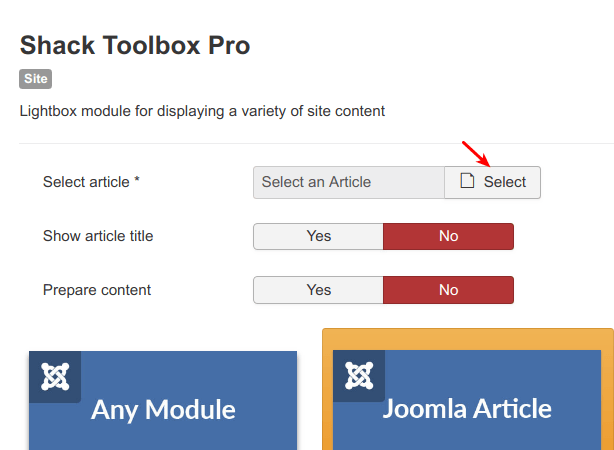 Select the module position. For this example, I selected position-7 of my Protostar template. It places the module in the right-hand column on my site.
Step #2. Configure the Joomla Article location, effects, and theme
Click Location & Effects tab
Click Toggler Button. Your site visitors will need to click on this button to see the selected Joomla article open up inside this module.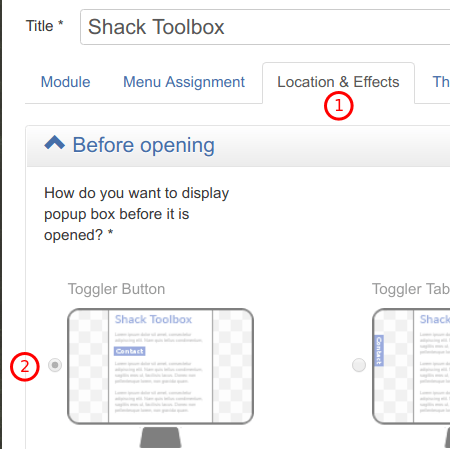 Click the Theme tab you are now familiar with and select a theme to your liking. For this example, I selected Google Material Design.
Click Save or Save & Close.
Check your site frontend. You should now see the toggler button in the right-hand column: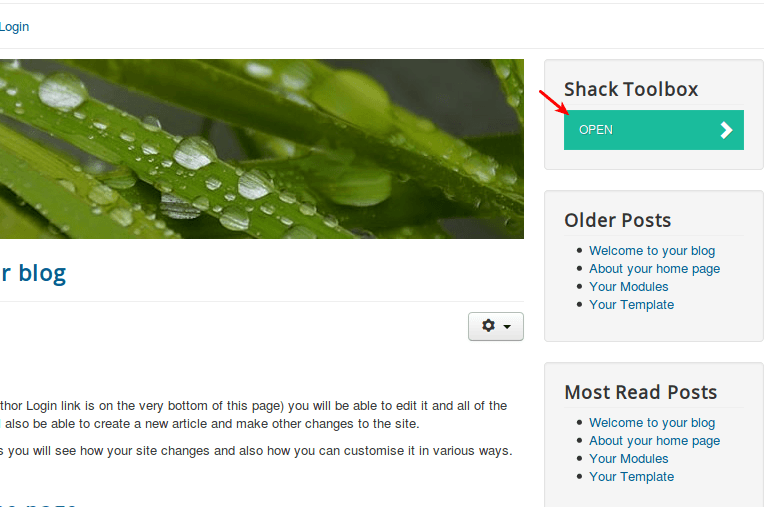 Click on the toggler button. You will see the Joomla article opened up inside the module: