To install the Shack Article Sharing extension on your Joomla site, please use Joomla's core extensions installer.
In your Joomla control panel, go to "Extensions" > "Manage" > "Install":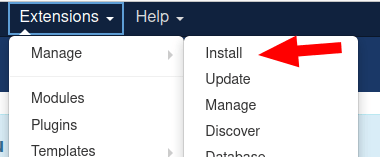 You will see the "Extensions: Install" administrative page, as shown on the next image.
On the tab "Upload Package File", click the green button:

In the "Open File" box, find the JoomlaShack extension you need to install.
Click on the file name twice.
After a few moments of screen activity, you will see successful installation messages on a light green background, similar to the ones shown on the next image: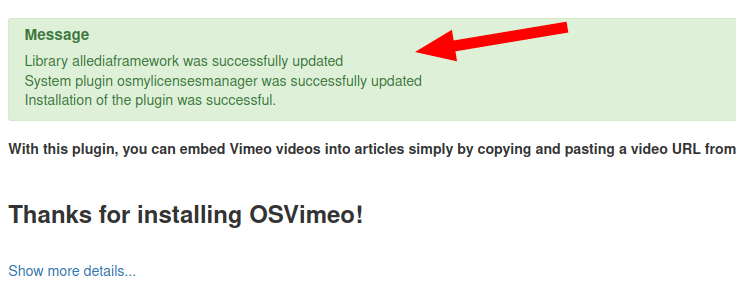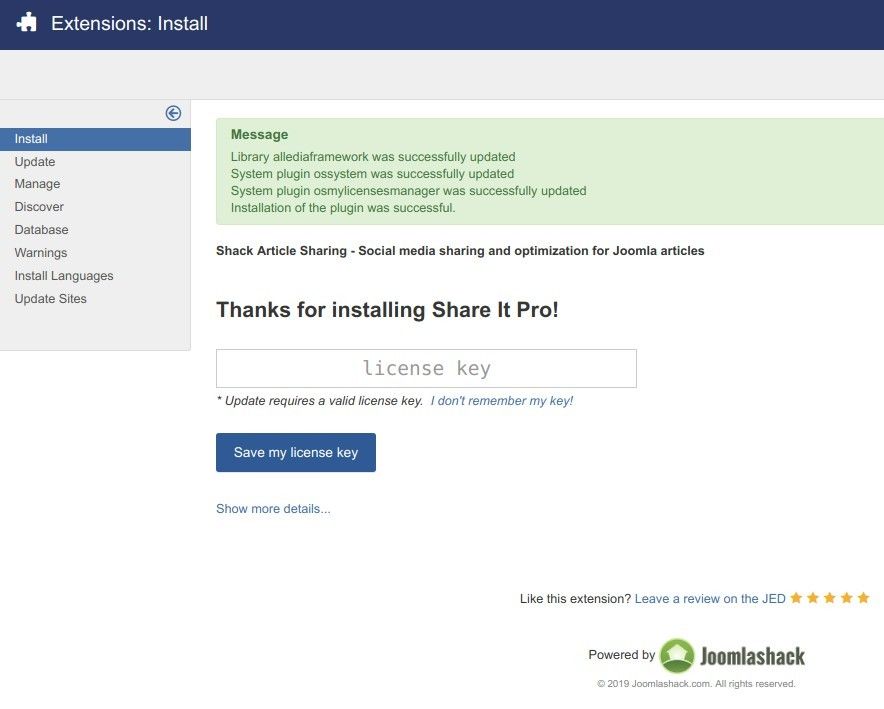 After installing Shack Article Sharing, go to Extensions > Plugins.
Enable your newly installed extension.
Congratulations! You are now ready to move on to fine-tuning it.