If your Joomla site offers multiple subscription plans, you can allow your users to add several subscriptions to their shopping cart.
How might this be useful? Imagine you're using this to sell access to OSCampus classes. You can allow users to subscribe to multiple training options in one go.
Simple Renew will add up the cost of all the plans, calculate any discounts and show the final price. You can see this feature in action on any Joomlashack product purchase page: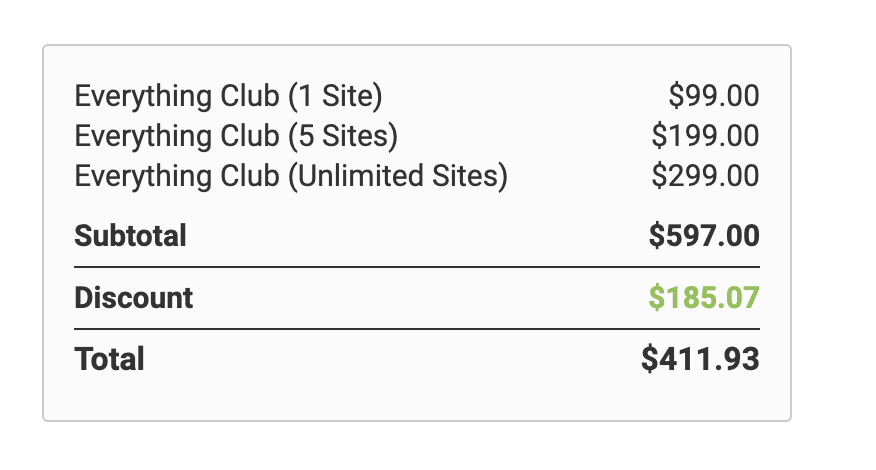 Here is how you can set this feature in your own Joomla site.
In your Joomla administrator panel, go to "Components" > "Simple Renew Pro":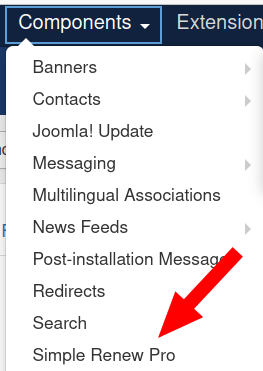 This will bring you to the "Simple Renew Pro: Plans" screen. In the top right corner, click "Options":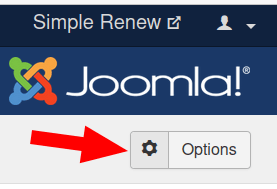 You will see the "Simple Renew Configuration" screen, as shown on the next image. On the "Basic" tab, make sure the "Multiple Subscriptions" parameter is set to "Yes":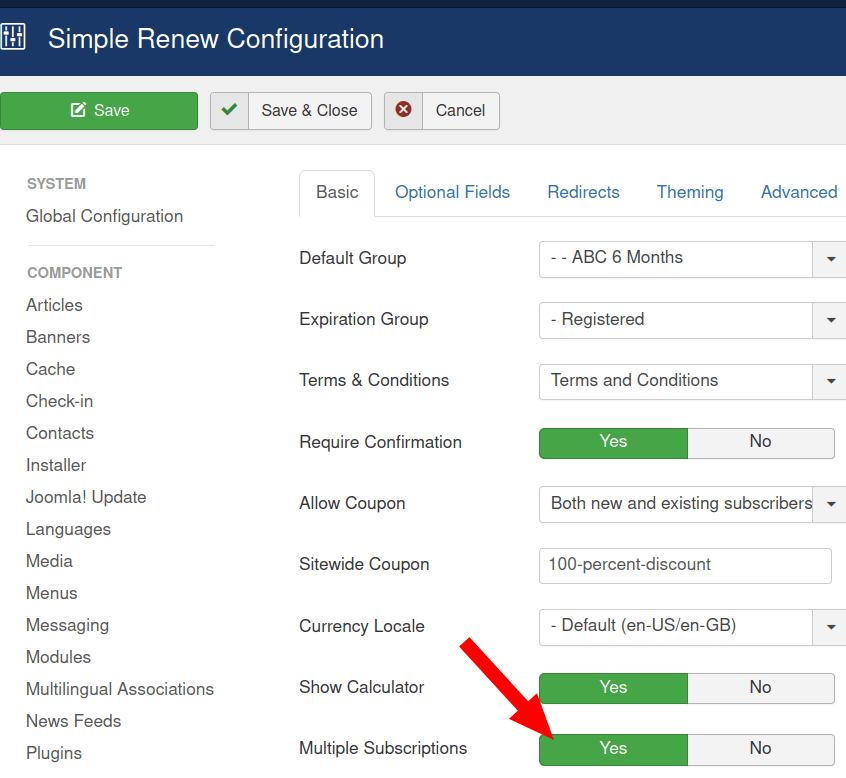 Make sure the "Show Calculator" parameter is set to "Yes":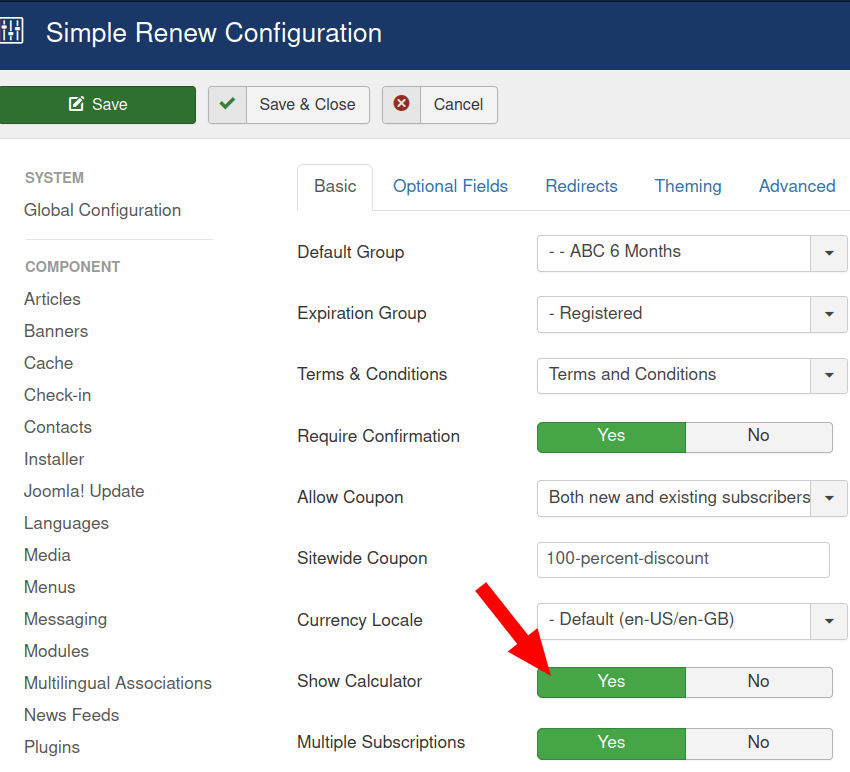 Click "Save" or "Save & Close".