Creating Coupons
Creating coupons is one of the tasks that is handled at your payment gateway.
Inside Stripe.com, go to Products > Coupons to create coupons.
Inside Recurly.com, go to Configuration > Coupons to create coupons.
---
Allowing Coupons
You can enable or disable coupon usage on your site.
Go to Components > Simple Renew Pro.
Click "Options".
Click "Coupon Allow". You can choose who (if anyone) is allowed to use coupons.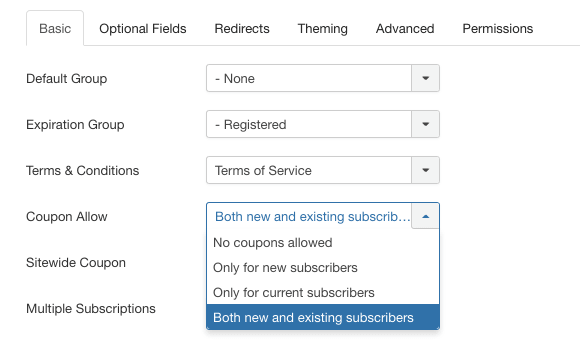 This option can also be configured separately for each menu link: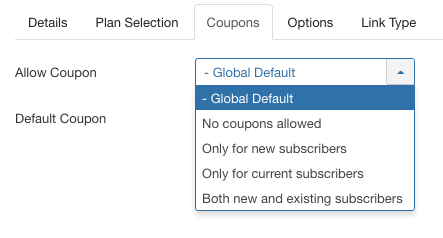 ---
Default Coupons
One popular method for increasing sales is to prefill the coupon area with a coupon. This immediately provides the user with a discount, which can stop them from leaving the sales process to hunt for a coupon online.
Go to Components > Simple Renew Pro.
Click "Options".
Enter the coupon into the "Default Coupon" box. This coupon will appear on all your checkout pages: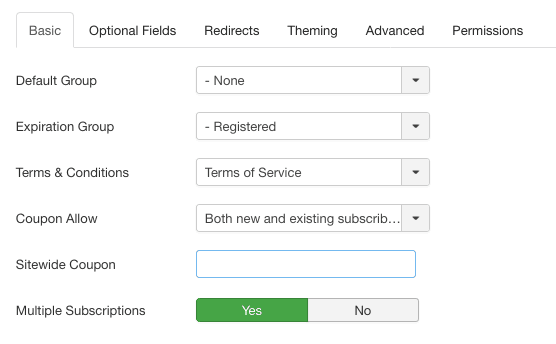 This option can also be configured separately for each menu link: