Élan is a blogging Joomla template
Do you like clean and stylish design? Check out Élan, one of our favorite templates at Joomlashack!
Élan was designed for writers and blogs.
Élan is built on the very last version of the Wright framework, and is integrated with Easy Social Icons, Shack Slides and Shack Editorial Calendar.
Explore the features of Élan
---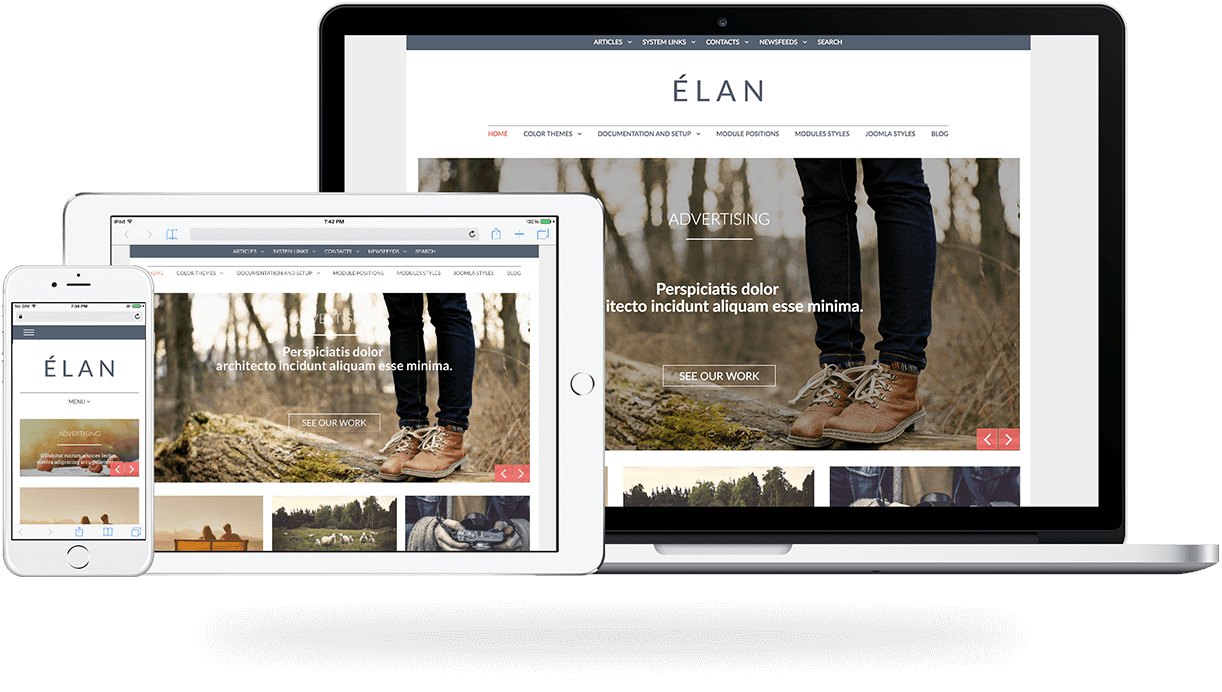 Élan looks great from mobile to desktop!
The Élan Joomla template is fully responsive, with a beautiful design that adapts to any screen size.
---
Choose from multiple color styles
The Élan Joomla template comes with 6 color styles to match your project. Choose from strawberry, orange, watermelon, mango, avocado and blueberry.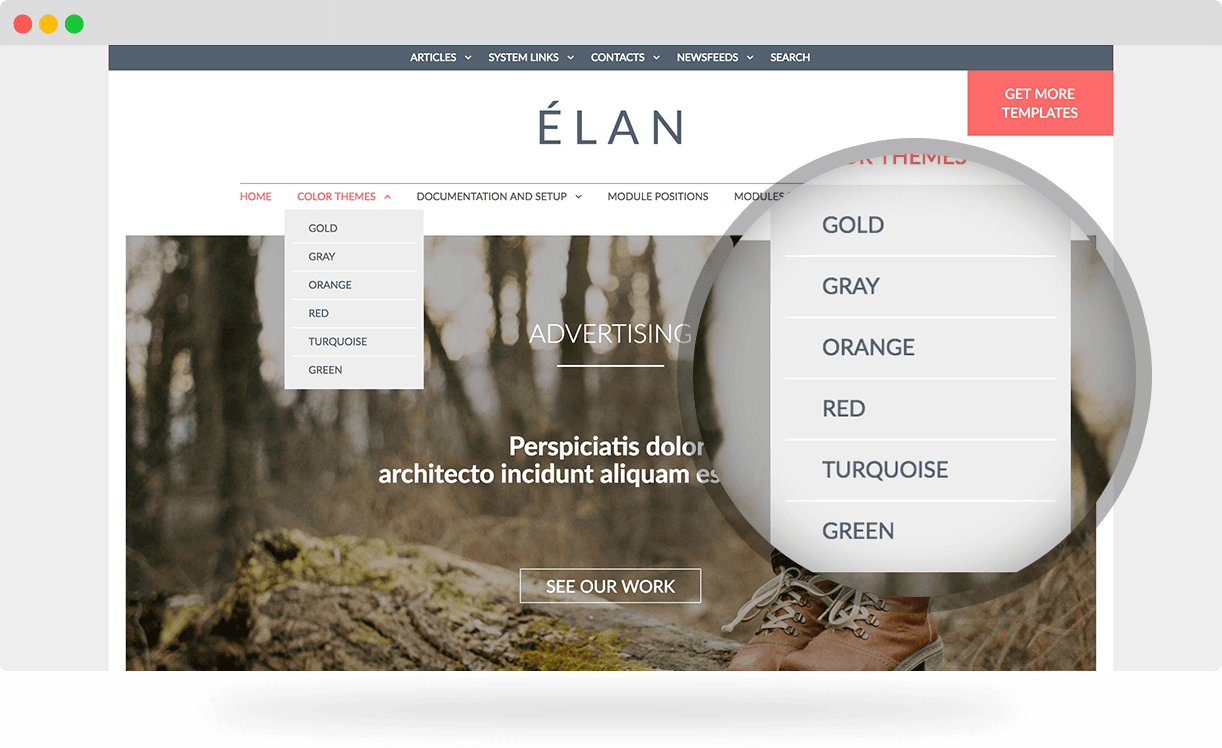 ---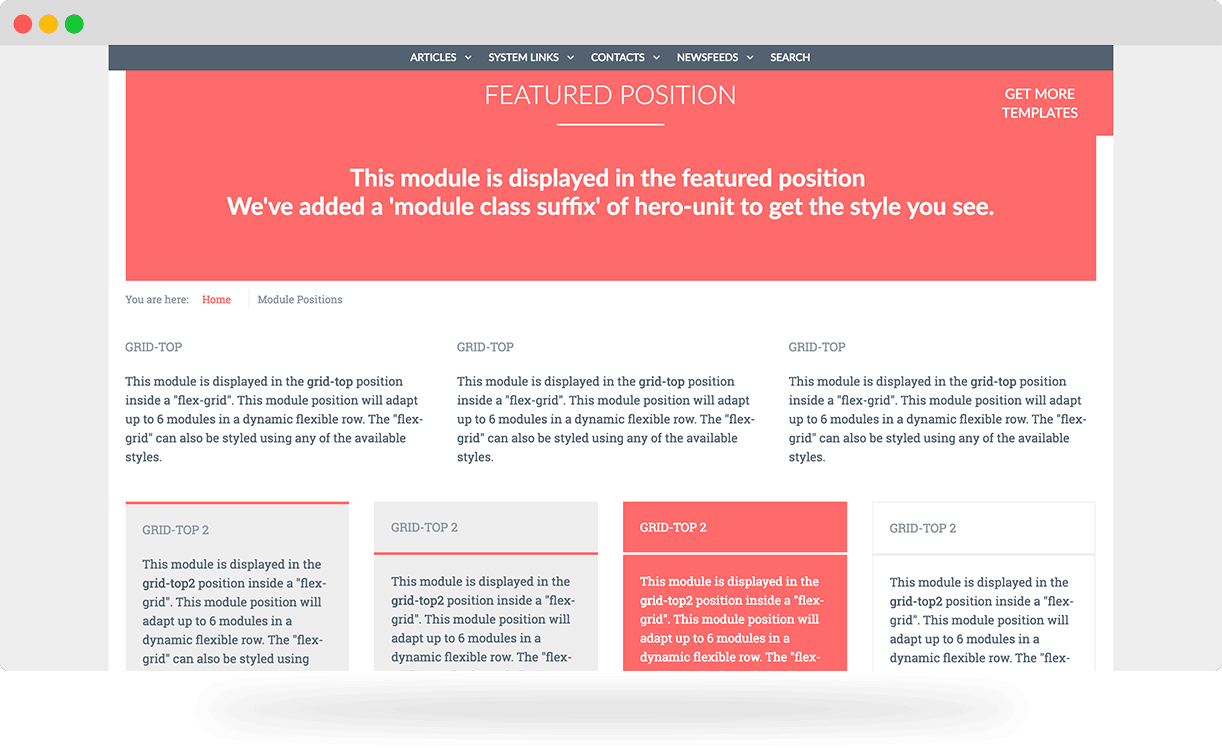 Choose your layout with the help of 18 module positions
Élan supports 18 module positions. Click here to take a look at the positions in use.
---
Shack Slides included for free!
Élan comes with our Shack Slides extension for free. Shack Slides is one of the best slideshow extensions in Joomla, and it includes an exclusive extra design that works only with the Élan template.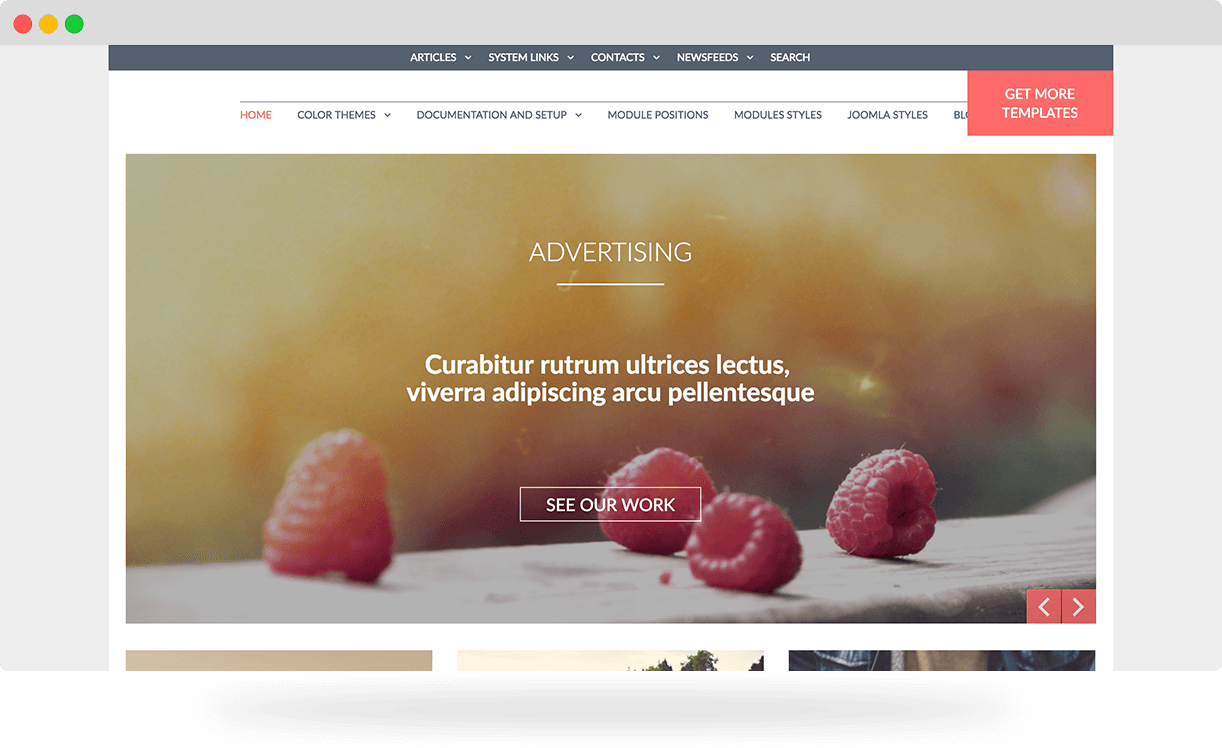 ---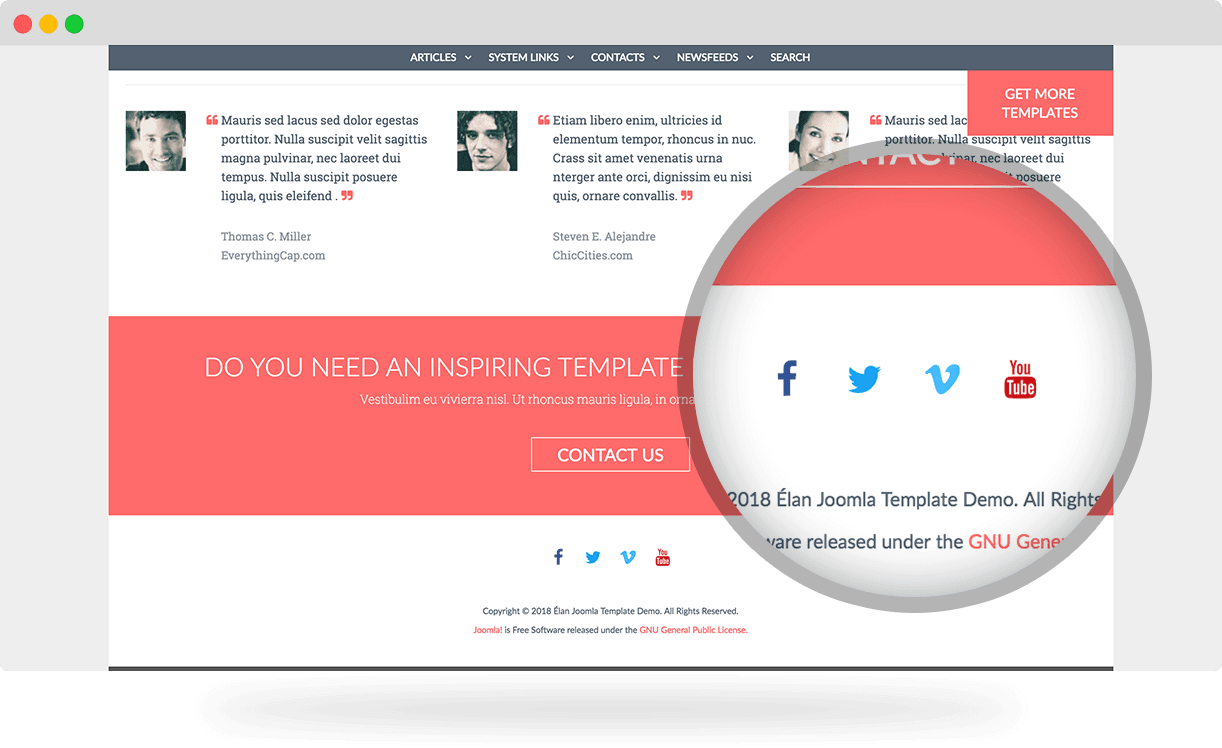 Easy Social Icons included for free!
Élan comes with our Easy Social Icons extension for free. These icons adapt perfectly to Élan's colors and allow you to showcase your social media profiles.
---
Shack Editorial Calendar included for free!
Élan comes with our Shack Editorial Calendar extension. Shack Editorial Calendar allows you to manage large amounts of Joomla articles with your blog sites. Create, edit and schedule all your content from a single screen.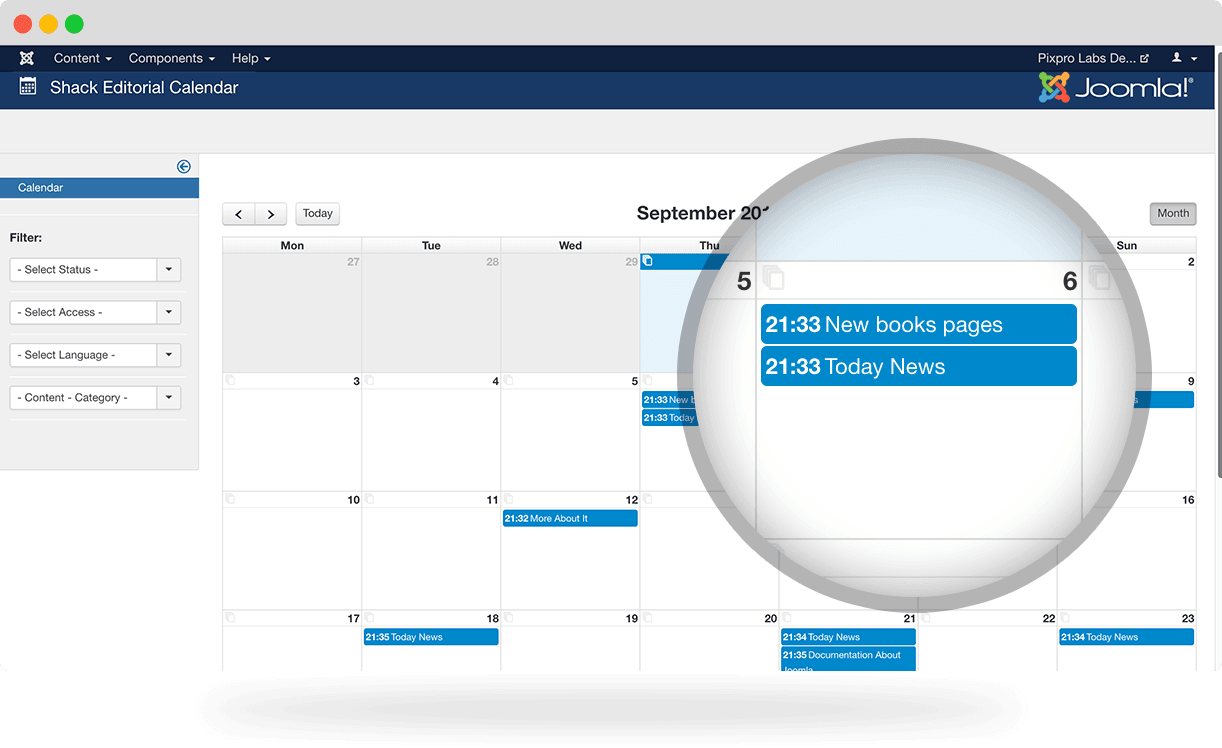 Why should you get Élan

If you buy Élan you'll get a great Joomla template, excellent support and help continue the development of Élan.
---
---
All the features and advanced support
Get Élan!
---
Interested in more Joomla templates?
Check out over 20 responsive, fast and beautiful Joomla templates.