Optimus is a perfect template for small businesses and organizations
Optimus is designed with a simple and clean approach. We spent a lot of time optimizing the layout and usability in Optimus. This template is easy on the eyes, and simple to navigate. Optimus is a great choice for small and medium sized sites.
Optimus is built on the very last version of the Wright framework, and integrates with two Joomlashack extensions: Easy Social Icons and Shack Slides.
Explore the features of Optimus
---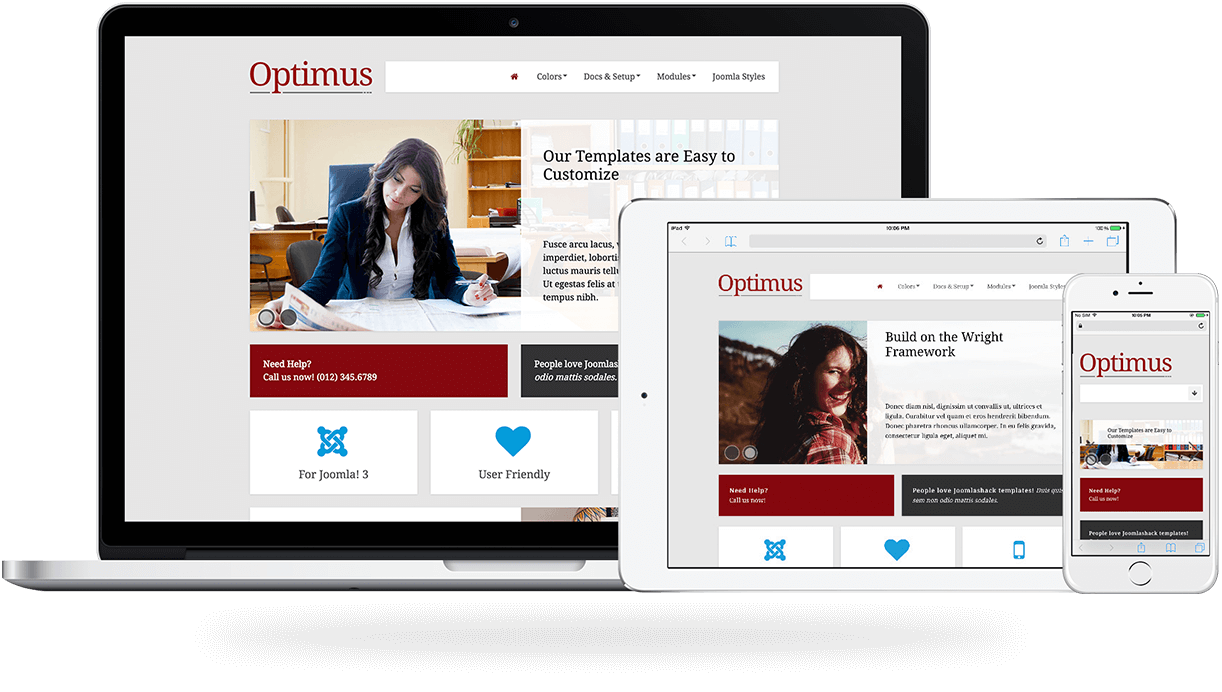 Optimus looks great from mobile to desktop!
The Optimus Joomla template is fully responsive, with a beautiful design that adapts to any screen size.
---
Choose from multiple color styles
The Optimus Joomla template comes with 6 color styles to match your project. Choose from red, green and blue in light and dark tones.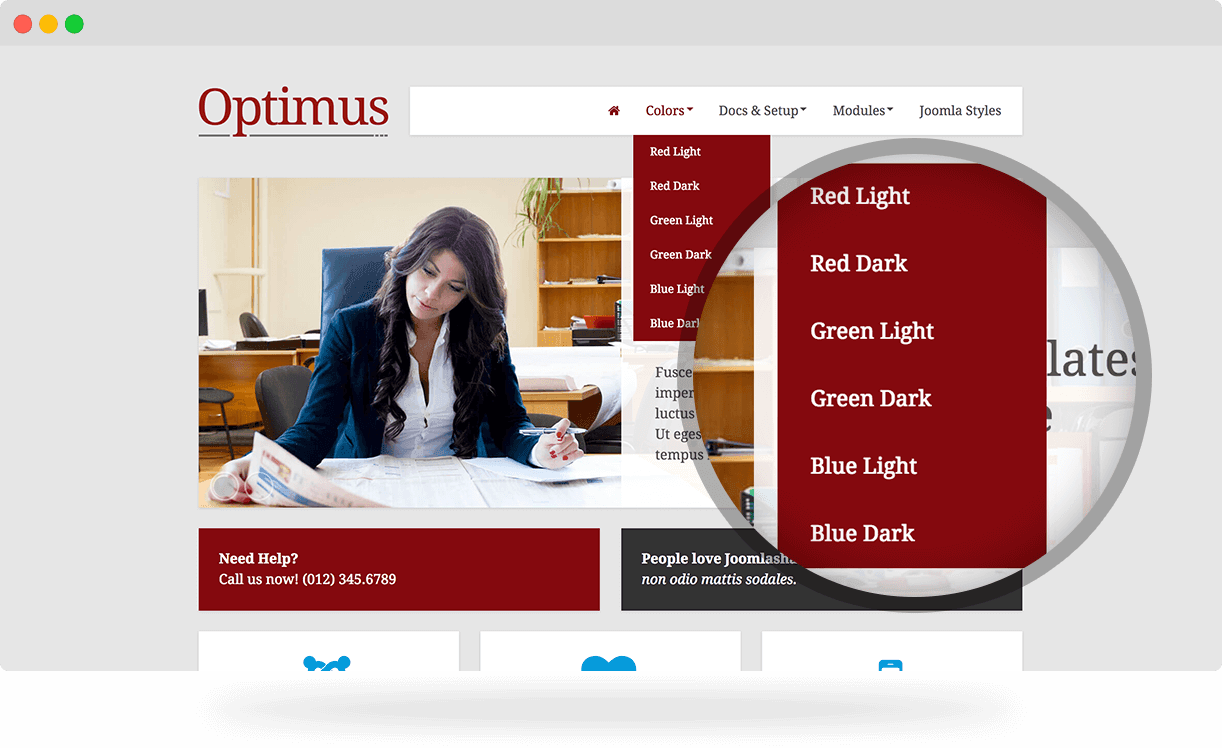 ---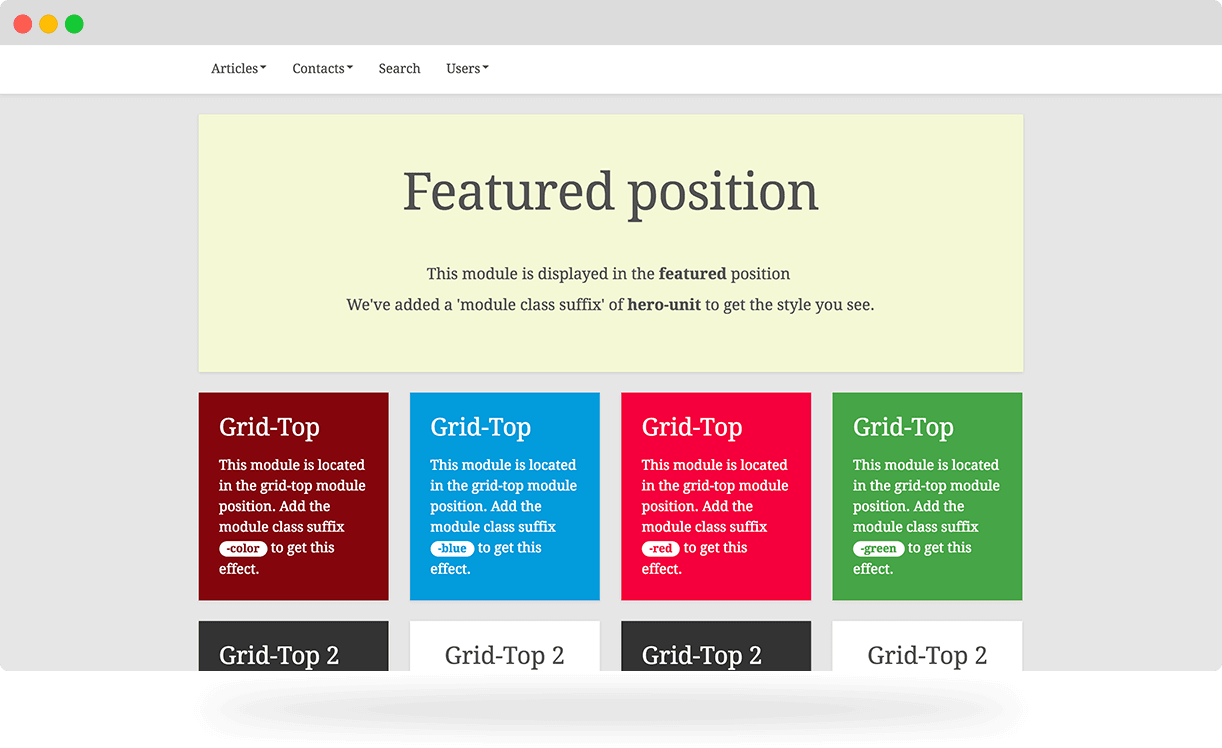 Choose your layout with the help of 17 module positions
Optimus supports 17 module positions which makes it highly customizable. Click here to take a look at the positions in use.
---
Shack Slides included for free!
Optimus comes with our Shack Slides extension for free. Shack Slides is one of the best slideshow extensions in Joomla, and it includes an exclusive extra design that works only with the Optimus template.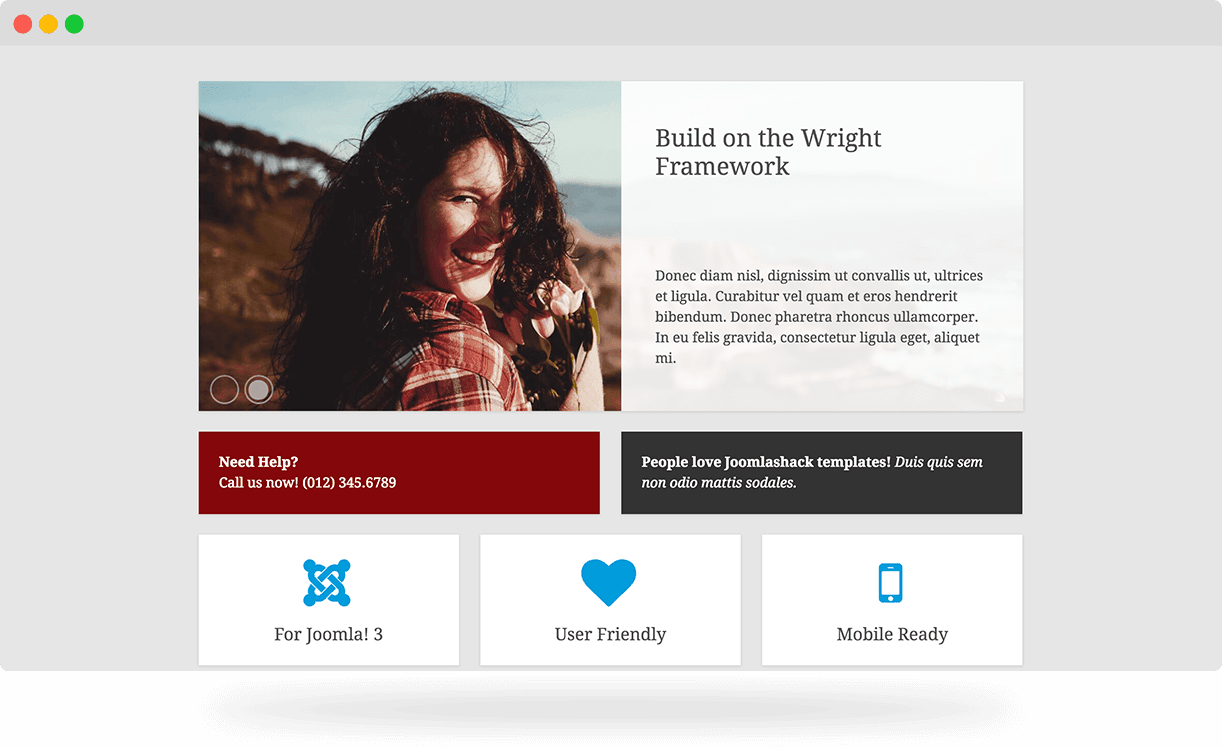 ---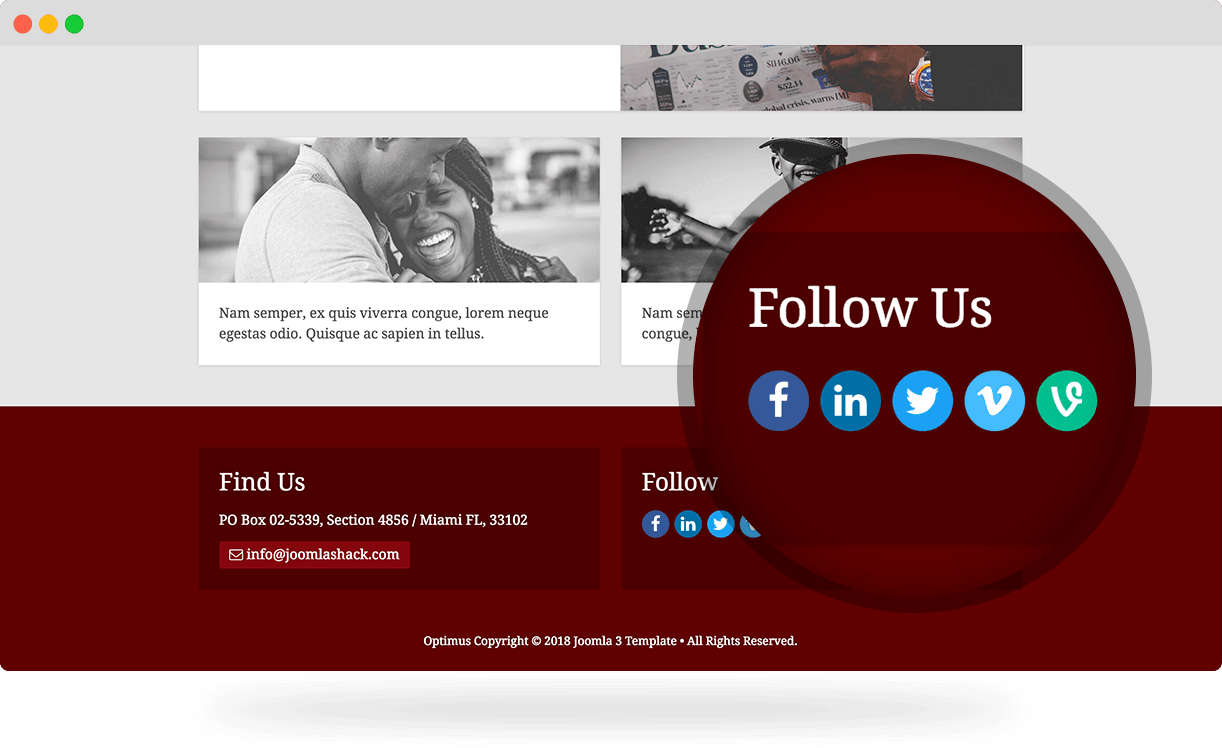 Easy Social Icons included for free!
Optimus comes with our Easy Social Icons extension for free. These icons adapt perfectly to Optimus' colors and allow you to showcase your social media profiles.
Why should you get Optimus

If you buy Optimus you'll get a great Joomla template, excellent support and help continue the development of Optimus.
---
---
---
Interested in more Joomla templates?
Check out over 20 responsive, fast and beautiful Joomla templates.