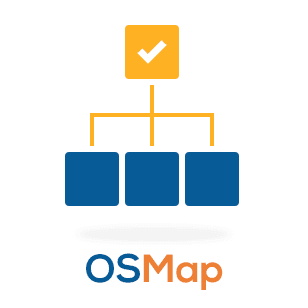 Thanks to all of you who have been using OSMap since it's launch.
This week have a new round of improvements for you. Most notably, OSMap Pro now creates a more complete sitemap.
There are a lot of bug fixes, small improvement and OSMap also supports more extensions.
OSMap Pro now indexes all of your content images
OSMap Pro now indexes all images within an article, regardless of whether they're embedded in the content. What does that mean? Imagine you have gallery of images displayed using the Simple Image Gallery plugin. Those images aren't added to the article directly - they are added via a small code snippet. OSMap is now able to recognize those small code snippets and index all of the relevant images.
The OSMap installer only publishes relevant plugins
This is a useful improvement to avoid cluttering up your site. OSMap has always provided several default plugins for popular extensions such as K2, SobiPro and Virtuemart. We do this to allow people to get a sitemap up-and-running more quickly. However, we improved the installer so that the plugins will only be published if the respective component is installed.
Other bug fixes
There were several more bugs fixed in this latest release. You can see them here.
More supported extensions
Thanks to the work of other extension developers, OSMap supports more extensions, including FLEXIContent and DJ-Classifieds.
Click here to see the full list of supported extensions.
Finally, remember that OSMap also supports all XMap plugins.