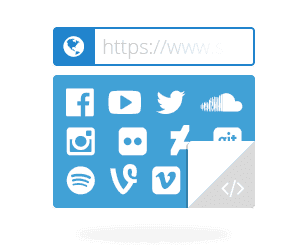 With so much content bombarding people on a daily basis, it can be difficult to get and keep the attention of your target audience. One proven method for engaging site visitors is to use media. Text is great, but you can say so much more with images (static or animated), audio, and videos.
Here are 5 ways you can use embedded media to keep viewers engaged and coming back for more.
Option #1 Timeline Memories
Media Source: Facebook
Dig through your old Facebook posts from years ago and find something interesting about you or your team members. People love to reminisce and see the humor of everyday life. Here are a few cheesy photo ideas: my first computer, graduation, our first office, prom, and my first job ID badge.
Option #2. Special Event Slideshows
Media Source: Animoto
Highlight the personal side of your organization with videos that capture team spirit and life events. This can be anything from a company holiday party, a community service activity or team member wedding day video slideshow. Animoto is a great tool for converting photos into cool and captivating video slideshows.
Option #3. Work-It-Out Music Playlist
Media Source: Spotify
Give your audience a glimpse of the music that moves you. Best of all, your visitors can discover new music from your playlist. Make sure each selected song on your playlist is the clean version for everyone to enjoy.
Option #4. Share Wise Words
Media Source: TED
There is so much knowledge and inspirational content on the internet. People are always looking for ways to improve their life. TED is the perfect site to find a wide variety of videos on topics that inspire people.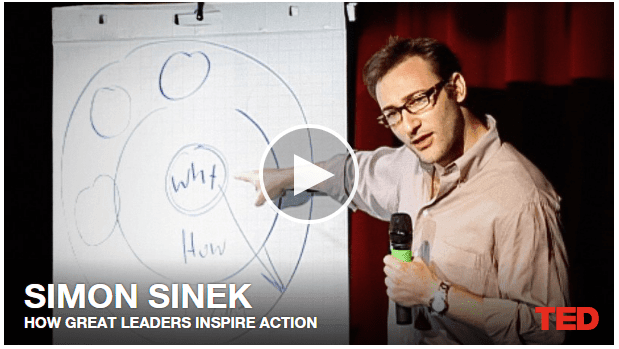 Option #5. Give Them Quick Tips
Media Source: Twitter
Most site administrators often make their website media top-heavy. A simple way to improve your below-the -old engagement is to use bite-sized social embeds that add value to your message. Also, social embeds allow you to add secondary voices and leverage the credibility of others.
With so many digital media sources available, you no longer need to create media, you simply need to find it and OSEmbed it. The hardest part is deciding what awesome media to embed. Check out the full list of media providers you can use with OSEmbed.
Post a comment and share how you use embeds to boost your blog post engagement, time on site, and shares. I would love to hear about your success and strategies.