Introducing Cascada: Joomlashack's Latest Joomla 1.5 Template!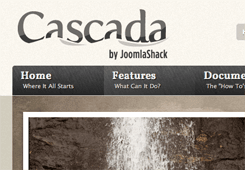 You want a template with personality? Here it is! Introducing JS Cascada, a Joomla 1.5 template overflowing with fun & flexibility and designed to stand out amongst other Joomla templates. It's super customizable, SEO-friendly, and features built-in Google Font support (for awesome headlines and titles), our new Slide Down Box Menu (makes menu items literally jump out and come to life!), six attractive color choices, 30 module positions, our free Twitter Annotation plugin, and Lifestream Joomla Extension support.
Cascada is a cool & refreshing Joomla 1.5 template and is packed with enough features to satisfy Joomla novices and power-users alike!
Cascada Joomla Template: Let your social streams flow!
Perfect for blogs, communities or corporate websites that want to create a big 'splash', the Cascada Joomla template is bound to get attention and keep your visitors engaged with its...


1.) built-in Google Fonts (perfect for headlines & titles)
2.) new Slide Down Box Menu (makes menu items literally jump out and come to life!)
3.) six attractive color choices
4.) 30 module positions with 19 module variations
5.) multiple layout options
6.) Twitter Annotation plugin (included free!)
7.) Lifestream social network extension support (*optional purchase).
[Click here for a full list of features]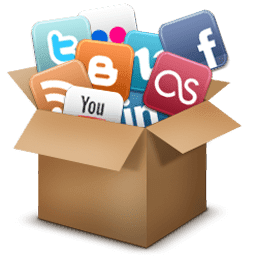 Lifestream keeps you connected to your friends, customers and clients by streaming your

Flickr pictures, latest

Youtube videos, Tumblr blog posts,

Facebook status updates,

RSS feeds, and

Twitter tweets; and Cascada is the perfect Joomla template to display these social streams! Check them out together here.

* Grab the new Cascada template today for just $47. Buy Now
All personal information you submit is encrypted through our secure checkout.