As websites become larger and more complex, displaying the Home page menu item in your site navigation often becomes less important. The vast majority of your visitors may never see your Home page anyway.
As a Joomla site owner, you may want to hide the "Home" link from your site navigation. In this tutorial, I will show you step-by-step how to achieve this.
---
Step #1. Find out in which menu your Home link is located
To find out in which menu item your Home link is located, search for the menu icon with the yellow star icon. Often this will be in the "Main Menu".

---
Step #2. Create a hidden menu
We're going to create a menu where we can store our Home link without anyone seeing it.
Click Menus.
Click Manage.
Click Add New Menu.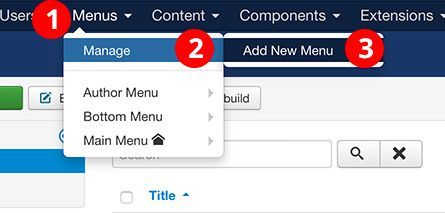 Create a new menu:

Title: Add a menu title. For my example, I added "Hidden Menu".
Menu Type: Enter a menu type. For this tutorial, I entered "Hidden Menu".
Description: Optionally, enter a description.
Client: Make sure the Site option is selected.

Click Save & Close.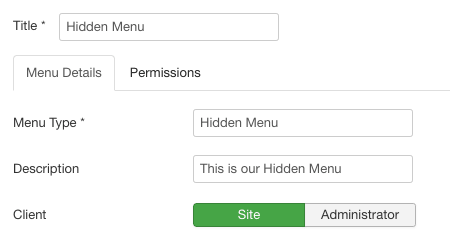 ---
Step #3. Move the Home menu item to the hidden menu
Now we're going to move the Home link to our new "Hidden Menu".
Go to Menus > Main Menu.
Open up the Home menu item for editing.
Set the Menu parameter to the menu you created in the previous step. In my example, this menu will be the "Hidden Menu":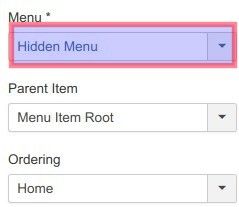 ---
Step #4. Check the end result
Refresh your public site. You will see the the Home link is not displayed: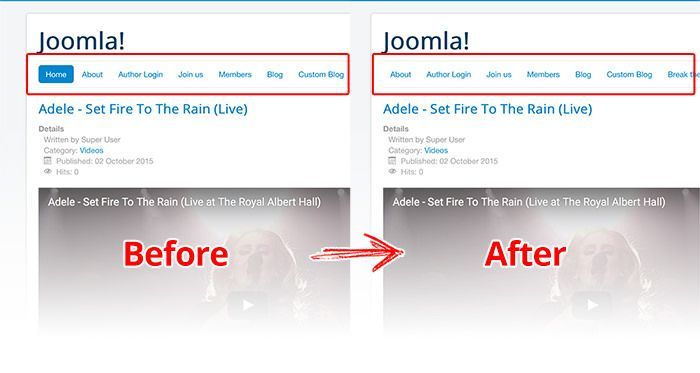 Additional Reading
What's Next?
Save $1,000's when you sign up to Joomlashack's Everything Club.
You will get access to all our 32 extensions, and legendary support!