Remembering the Alamo: Joomlashack team meets up in San Antonio for annual company retreat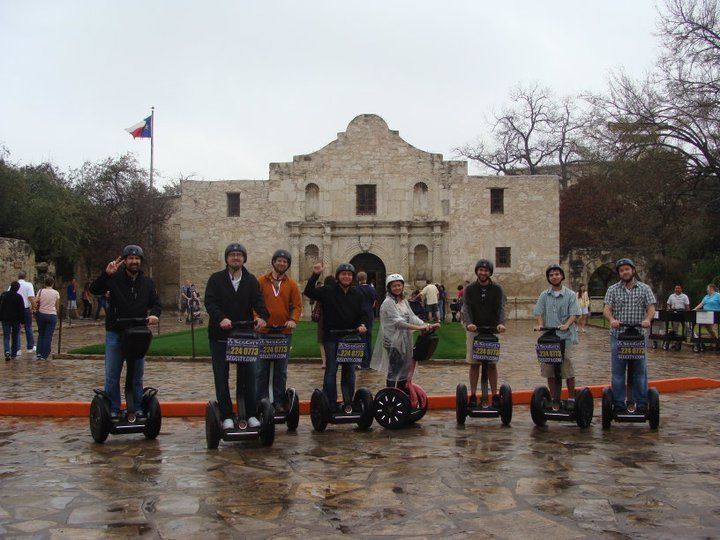 One of the many cool things about working for an online company, like Joomlashack, is that you can log in and work from the comfort of your own home. We all get to see our families a bit more each day; can work in our PJs all day if we want; and never, ever have to worry about long commutes to work. It's a pretty sweet deal.
Our team is spread out all over the world, so working out of one central office would be a bit difficult at the moment. And that's why Skype has been such a godsend to us. It's allowed our team to stay connected to each other despite us all being in multiple timezones.
But let's be honest, as cool as a Skype is, it's not quite the same as being in the same room with your co-workers day in and day out, bouncing ideas off of them; collaborating with them; bonding with them, and having
fun
with them.
So, it was a rare treat to get the entire Joomlashack team together, in one place, last week for our annual company retreat. This year, we all met in beautiful San Antonio, Texas-- home of the Alamo--to discuss the past year's successes and the many
new products & projects Joomlashack will be launching in 2011
(more on that subject in an upcoming post).
After three full days of productive team meetings, we took a day off and had a blast touring historic San Antonio on Segways, went on a ghost hunt/walk, ate some amazing food, and of course, had more than a few Texas-sized margaritas!
It was great spending time with each other, face-to-face. We all came away feeling re-freshed & re-energized and are so thankful to Eddie & Amanda for assembling such an amazing team. Not only do we love working for this company..but we love
each other's company
, too! We hope those positive vibes come through in each and every template we create, every extension we make, and every lesson we post for you in our University.
Thank you all for being such loyal customers and choosing Joomlashack products to power yours and your clients websites over the years. We look forward to providing you with even more cool Joomla templates, extensions, themes, training..and quite a few surprises in 2011 and beyond. Stay tuned! ;)
Warm regards,
The team:
Eddie Tabush - "el jefe"
Amanda Tabush - "el jefe supremo"
TJ Baker - "el grande"
Forest Linden - "navegador sobrio"
Shawn Fields - "el caza fantasmas"
Jeremy Wilken - "el gnomo"
Gary Gisclair - "el guapo"
Casey Lee - "gran ojo"
Christopher Gomez - "el nino"
Vishal Grover - "lejos amigo"
Check out our fun Segway tour pics HERE.
Here's a quick video of our team having fun together:

And here's a few pics from the gathering. Hope you enjoy!