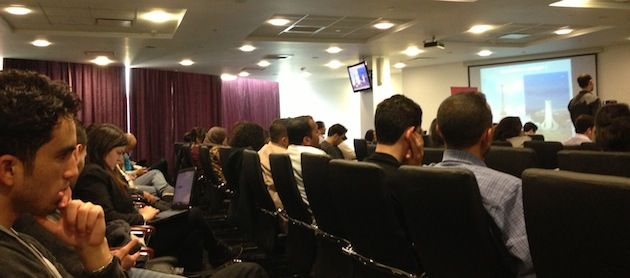 Joomla! fun in Algeria
Our Worldwide Joomla! community is the Best!
I am thankful and fortunate to have been invited by the JUG Algeria to participate as a speaker in this year's Joomla! Day Algeria 2013 held on the 18 and 19th of April. This was the 4th consecutive year to celebrate a Joomla Day Algeria. Once more, I was amazed by the power of our worldwide Joomla! community, and how the thirst for learning about technology and Joomla! can awaken the interests of many students, IT professionals, and business owners. Attend a Joomla Day and you too can create lasting friendships the world over.
In short, the best part of Joomla! Day Algeria, as is the case with every Joomla! Day, is the people you meet, and this one was no exception.
Joomla is about the People
In Algeria I met Karim Embarek, founder of JUG Algeria and organiser of the event, who was an amazing host, and also Pierre Sempé from JUG Toulouse (France) as well as Paulo Griiettner, a brazilian and part of Open Source Matters. It was also wonderful to meet the many other speakers that were also invited to the Joomla! Day as well as Algeria 2.0, the technology event that Joomla! Day was a part of. Algeria 2.0 was a great event that included many topics like social media, open source, electronics, including a Startup Weekend for Women.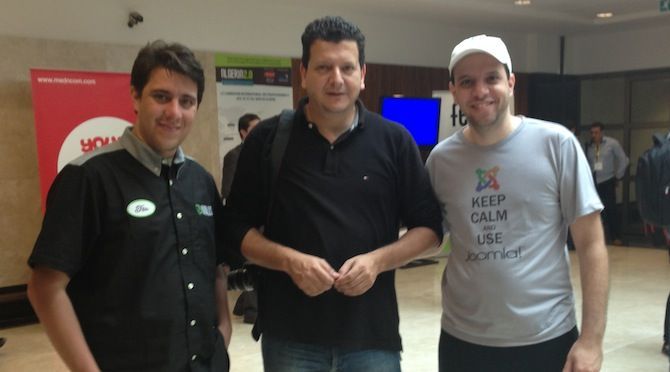 Tito Alvarez (wearing his Joomlashack bowling shirt), Karim Embarek and Paulo Griiettner
Teaching Joomla in Algeria
One of my presentations was about template overrides creation, which included a brief introduction into PHP programming. I also presented a workshop on extension creation, where we covered the different extensions types like plugins, modules and components. On a blog I'm preparing for next week I will write about template overrides: a powerful tool for performing heavier modifications to the Joomla! extensions from within the template.
Women Joomla Developers in Algeria rock!
One special part of Joomla! Day Algeria was something called JoomChrono. JoomChrono was a contest, where 4 groups had 24 hours to create a Joomla! website for a local charity for treating children. From the four groups that participated, it was the group of women who won the contest! It was a group solely integrated by women, and the site they did was amazing because they created a very well structured, good looking and extension-powered website, which is practically ready to be used.
Congratulations, I love that capable women can make Joomla! rock!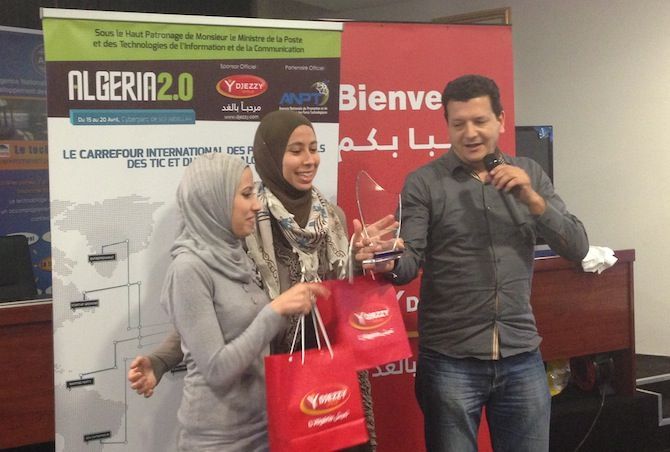 JoomChrono winner group, with Karim Embarek, JUG Algeria founder.
It's the community that makes Joomla the best CMS
There are many CMS's out there with some being Open Source like Joomla. When you look at them, they may seem similar, but once you scratch under the surface you realize that ARE NOT LIKE JOOMLA, not even close. Once more, after traveling half across the world, I can witness how Joomla! is much more than all other CMS's because:
- Joomla! is about people,
- Joomla! is about community and fellowship,
- Joomla! is also about having fun while learning,
- Lastly, Joomla! is about making new friends.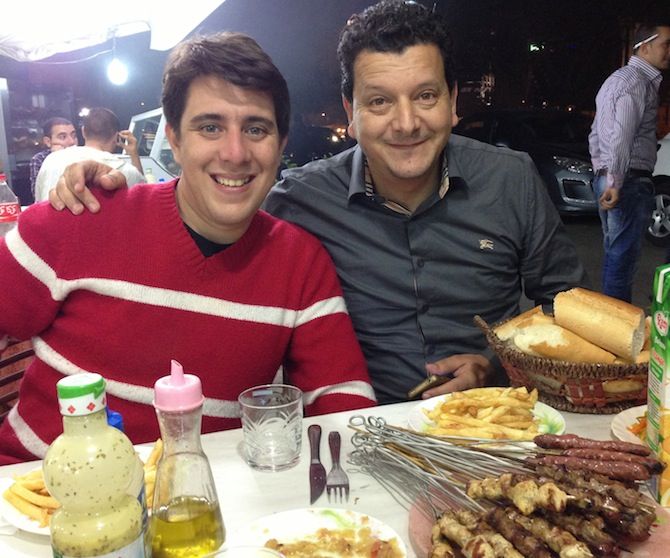 Tito Alvarez and Karim Embarek having an splendid meal in Algiers
Thank you very much JUG Algeria for this special invitation, and let's keep having fun with Joomla! - - ALL OF US TOGETHER.