With Shack Toolbox you can display a Joomla pop-up window via a link. This allows you to trigger a pop-up from anywhere in your Joomla site. Also, the information loads more quickly and your visitors don't have to leave the page.
Some ways you can use this feature include showing a YouTube video, a Vimeo video, and a donation form.
In this tutorial, we'll show you to use a link to load a Shack Toolbox pop-up with any of these 19 different integrations.
In tthis example, I will set my pop-up to display a Joomla article.
Go to "Extensions" > "Modules".
Click "New" and create a Shack Toolbox module.
Click "Joomla Article" for your integration choice. This is shown in the image below.
Under "Select article", choose your preferred Joomla article.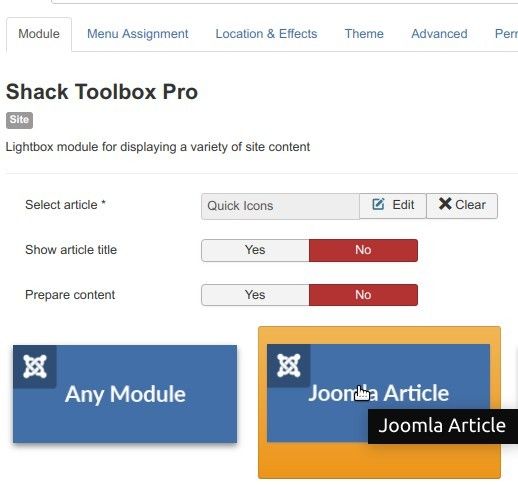 Your module should be assigned to the module position "debug".
As with any Joomla module, you can also assign this module to the required pages.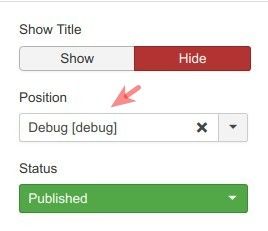 Our next step will to hide the button that Shack Toolbox produces by default.
Click the "Location & Effects" tab: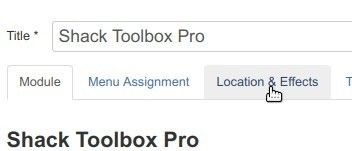 Go to the "Before opening" section: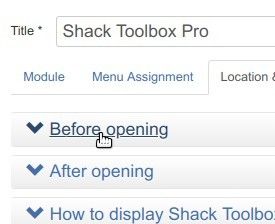 Click the "Hidden" radio button option:
Good job! Now let's give our pop-up a small opening effect. It will have a "fade-in" effect as it loads.
Go to the "After opening" section:
Click "Lightbox - Fade-in":
Excellent! You are one step away from creating a link to open this module from within your Joomla article. You just need to get the module's link itself.
Go to the area called "How to Display Shack Toolbox via Menu item, HTML and JavaScript":

Under "HTML code" you locate the "Open by link" setting and copy the link.
Click "Save & Close" to saev your module.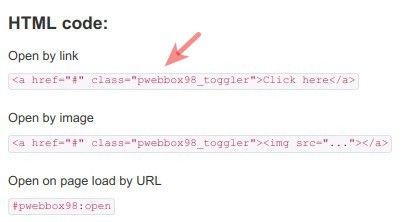 Good job! At this point, you have set your Joomla pop-up. You also have its link. You are ready to paste the pop-up's link in your required Joomla article.
Once done with pasting, you are ready to test the final result.
Go to your Joomla site frontend, open your Joomla article and click the link. This GIF below shows you the pop-up in action: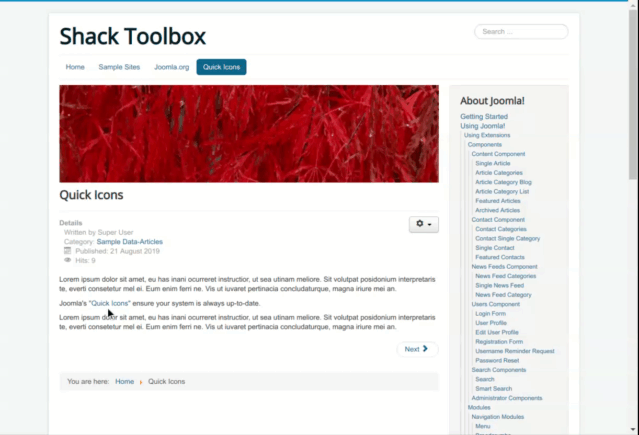 ---
What's Next?
Save $1,000's when you sign up to Joomlashack's Everything Club.
You will get access to all our 32 extensions, and legendary support!