JCal Pro 4.5 is now available.
JCal Pro makes it easy to display your events in a stylish Joomla calendar. This week's release has a lot of code clean-up and refactoring, plus two new features you'll see while using it.
The first new feature is the ability to create customizable .ICS files or RSS feeds of your JCal Pro events. The other new feature is an improved set of frontend filters, including the ability to see all the events at a single location.
---
New ICS and RSS export options
This new option is available via a menu link and is more flexible than previous options. Thanks to Simon and his team for their support of this feature.
Go to Menus > Add New Menu Item.
Enter the "Menu Title" field.
Click the blue "Select" button: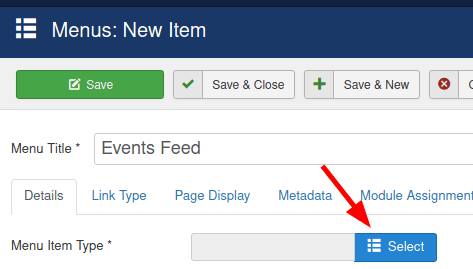 Choose "JCal Pro" > "Events Feed".
You will be taken to the "Details" tab with some default settings. For "Format", you can choose "iCal" or "RSS".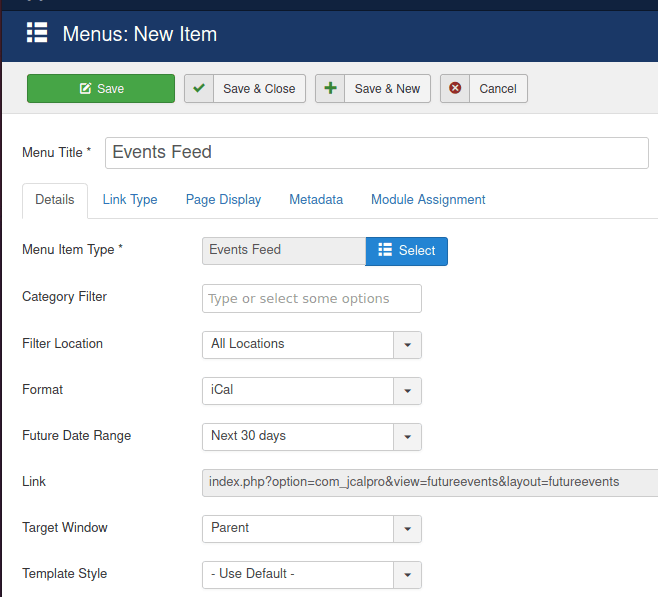 Now visit the frontend of your Joomla site and click on the newly created menu item. In this example, I choose "iCal", so you see the .ICS file with the feed of your future JCal Pro events: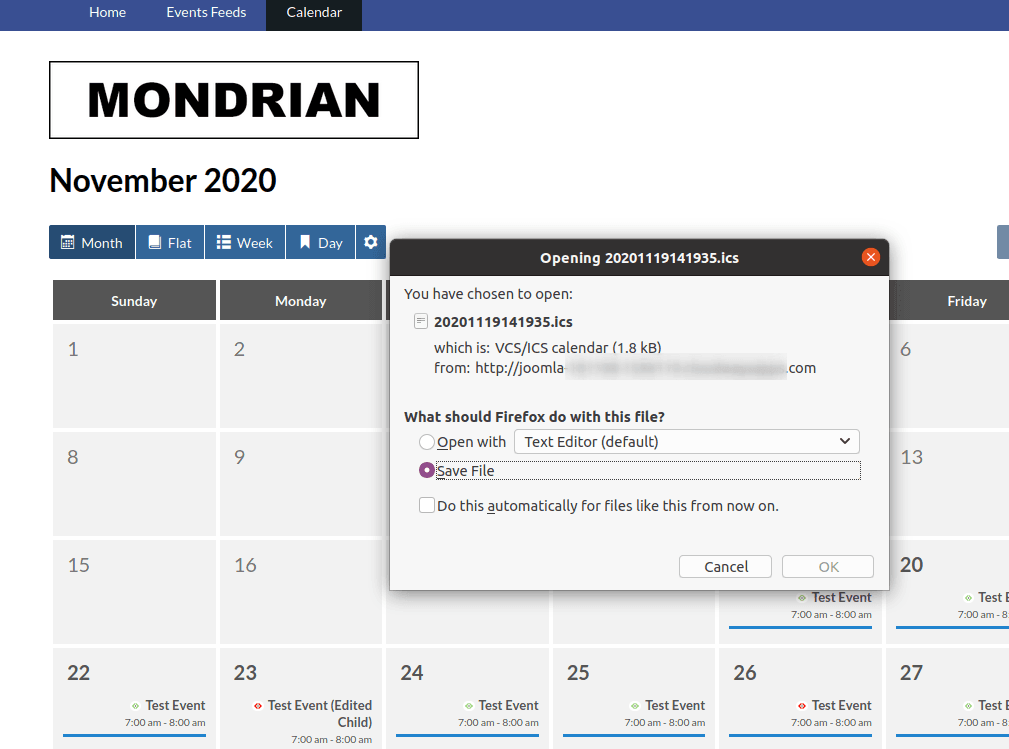 ---
Improved Filters
JCal Pro 4.5 also has improved frontend filters. We've re-organized the existing filters and added a new "Location" filter. If you click on the "cog" icon, you'll now see these calendar options:
Categories: See all the event categories.
get as iCal: This will download a default version of the calendar's .ICS file.
Print: You can print the calendar view.
Location: See only the events in a specific location.
Search