OSMeta is now available for Joomla 4 users! You can download OSMeta version 2.0 and the same package file will work on both Joomla 3 and Joomla 4.
OSMeta is the easiest way to manage metadata for your Joomla site.
With OSMeta you will be able to easily control page titles, meta descriptions and URLs for all your articles via a single screen, which makes editing fast. There's also a character counter to make it easy to see when your metadata is just right or too long.
Do you have a lot of content that is missing metadata? No problem! OSMeta allows you to generate meta titles and descriptions in seconds.
Here's a screenshot of OSMeta in action on Joomla 4: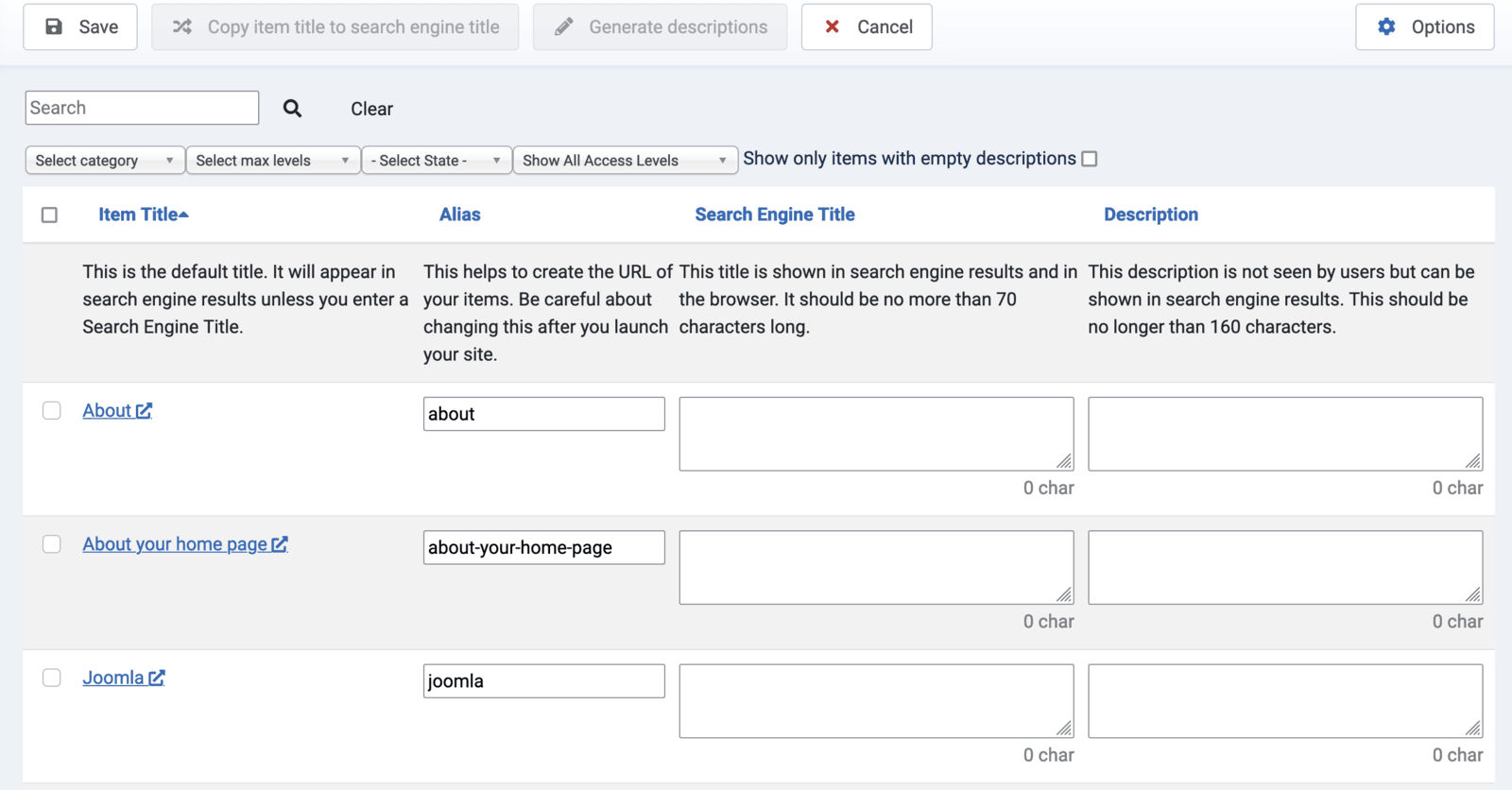 PS. This extension is not related in any way to the new version of Facebook.