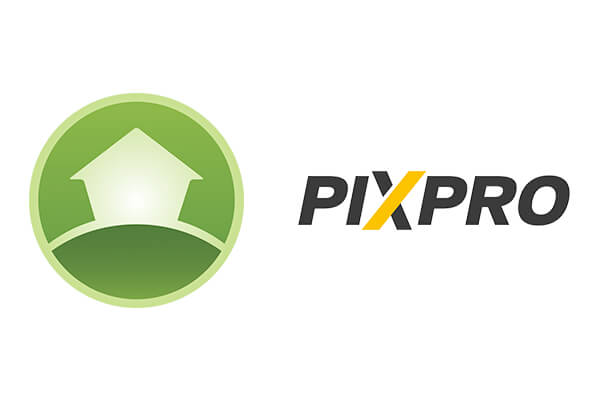 Joomlashack has agreed to acquired the extensions developed by Pixpro Labs in Sweden.
You can read the full announcement here at Joomlashack and at the Pixpro site.
In this post, we'll give you an overview of all the exciting new extensions that are coming to Joomlashack.
#1. Analytics
PixPro currently develops three different analytics extensions. We plan to package these into a single extension. Our goal is to make an easy-to-use analytics solution that's completely at home in the GDPR-era.
The centerpiece of this is a component that allows you to organize all the tracking codes on your site. This is vastly better than having different tracking codes inside modules, plugins and template files.
Each tracking code can be loaded site-wide or only targeted to different pages. For example, some tracking codes only need to be loaded on landing pages.
Finally, there is a key feature that differentiates the Pixpro solution from others on the market. Pixpro developed a "Do you want to accept cookies?" feature that integrates with this component. If a user click "No", then all the tracking codes stored in the component will be disabled for their visit.

#2. PixPublish
PixPublish is an editorial calendar that helps you organize and schedule your site's content. The image below shows PixPublish in action here at Joomlashack. PixPublish has a ton of useful features including:
You can drag-and-drop content from one date to another.
If you click on an article, you can edit it directly from the Calendar screen.
You can create new content directly from this screen.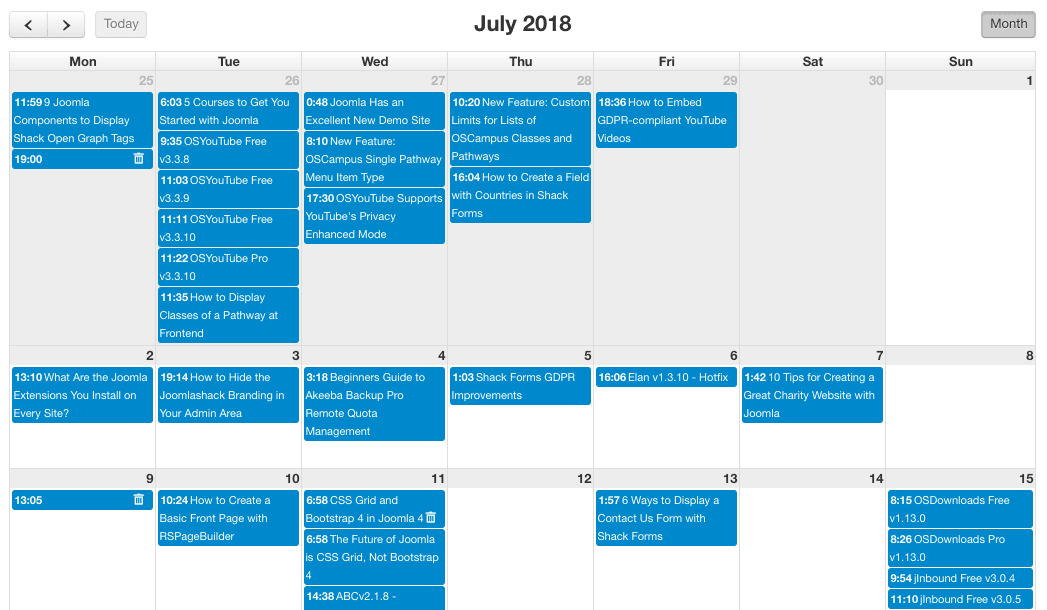 #3. PixBuilder
PixBuilder is a really powerful extension that allows you to build page layouts. You can create complex layouts with advanced relationships using only this module, the Joomla core and your template. It fits in well with the Joomlashack philosophy of allowing you to produce powerful results, while sticking close to the Joomla core.
The module is capable of producing layouts like the one shown below. If you have some time, watching this video from JandBeyond is a great introduction to PixBuilder.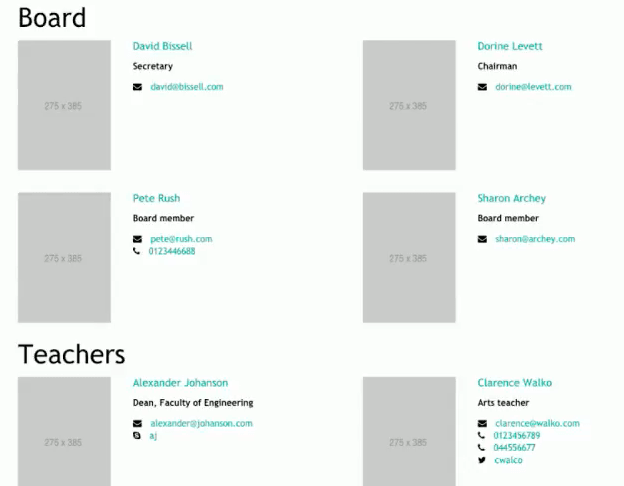 #4. PixSearch
PixSearch is a dynamic search module. This was the first Joomla extension that the PixPro team developed and it was featured in "Top Joomla extension lists" as far back as 2007! This will become the default search module that we include with Joomlashack templates.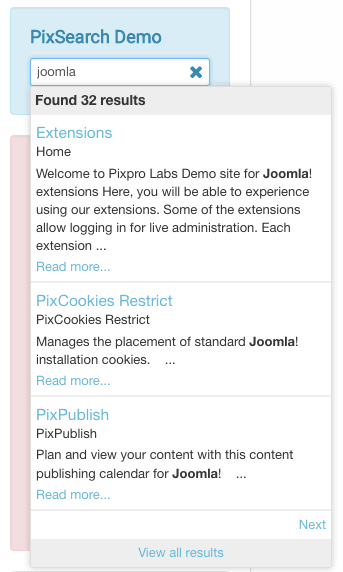 #5. PixParse Sheets
PixParse Sheets allows you to easily import spreadsheets in XLS, CSV, and ODS formats. This extension adds an 'Import sheet' button to your Joomla editor for an easy import process. You won't have to copy and paste endless rows and columns of data, only to still end up with an ugly output. PixParse will do all the import for you and then allow your template to automatically style the spreadsheet.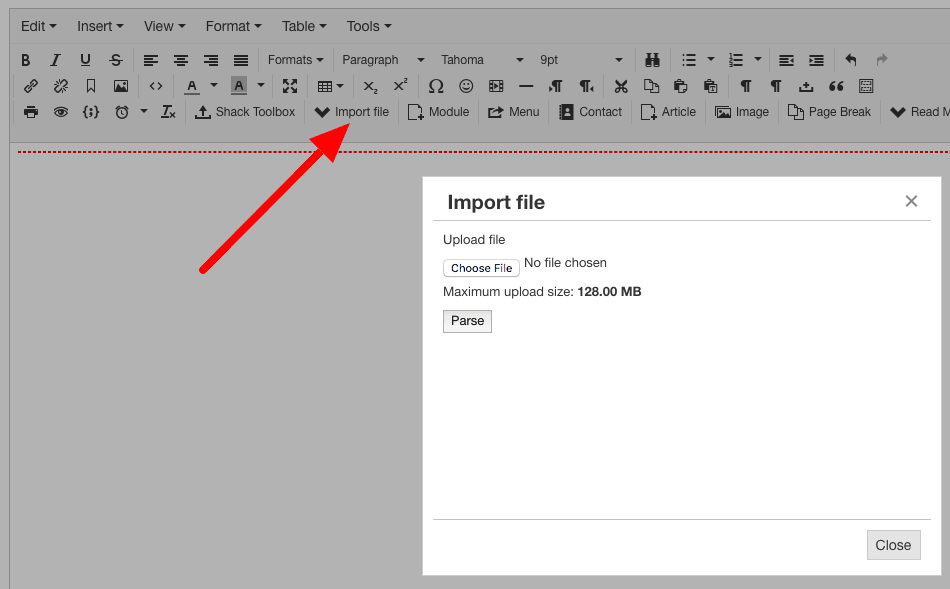 One More Posible Extension
Pixpro does also develop an extension called PixGDPR.
PixGDPR was released when the GDPR law arrived because some Pixpro clients needed to be compliant immediately. However, the Joomla team are also working on GDPR compliance tools. When Joomla 3.9 arrives, we'll evalutate whether it's worth releasing the extra features available in PixGDPR.
Sounds Exciting? Here's how to get the extensions
Save $1,000's when you sign up to Joomlashack's Everything Club.
You will get access to all our 32 extensions, and legendary support!
Click here to join the Everything Club