Over the last few years, we've been adopting extensions here at Joomlashack.
These extensions include Tabs and Sliders, JCal Pro, jInbound, Shack Forms, Shack Toolbox and Shack Open Graph amongst others. These are powerful and mature extensions that users love.
Joomlashack users have given us many suggestions for other extensions to adopt. One idea has been suggested far more than any other: User Article Manager. This extension was really popular in early Joomla versions. It allowed you to accept articles from the frontend of your site. It also allowed writers to manage their articles without logging into the Joomla admin.
Today, we're delighted to announced our 28th extension, "Shack Article Manager". This is User Article Manager, but fully-updated for Joomla 3.9. This is another powerful and mature extension that is ready to use immediately.
Click here to see Shack Article Manager
---
The main features of Shack Article Manager Pro
---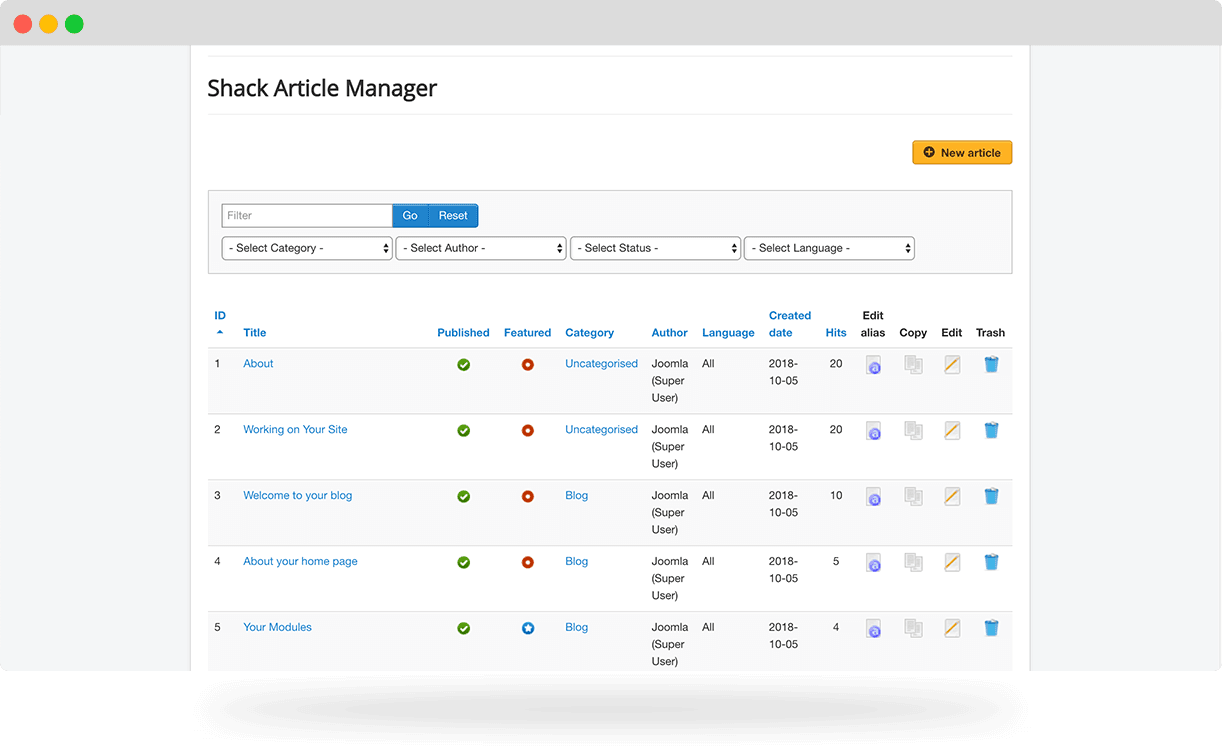 Manage your articles on the frontend
With Shack Article Manager, all authors have access to all their Joomla articles. You can see all the articles on a single, easy-to-use screen.
---
Filter your articles
Don't worry if you have a large site. Shack Article Manager allows you to search and filter all your content. You can find articles by category, author, status, language and more.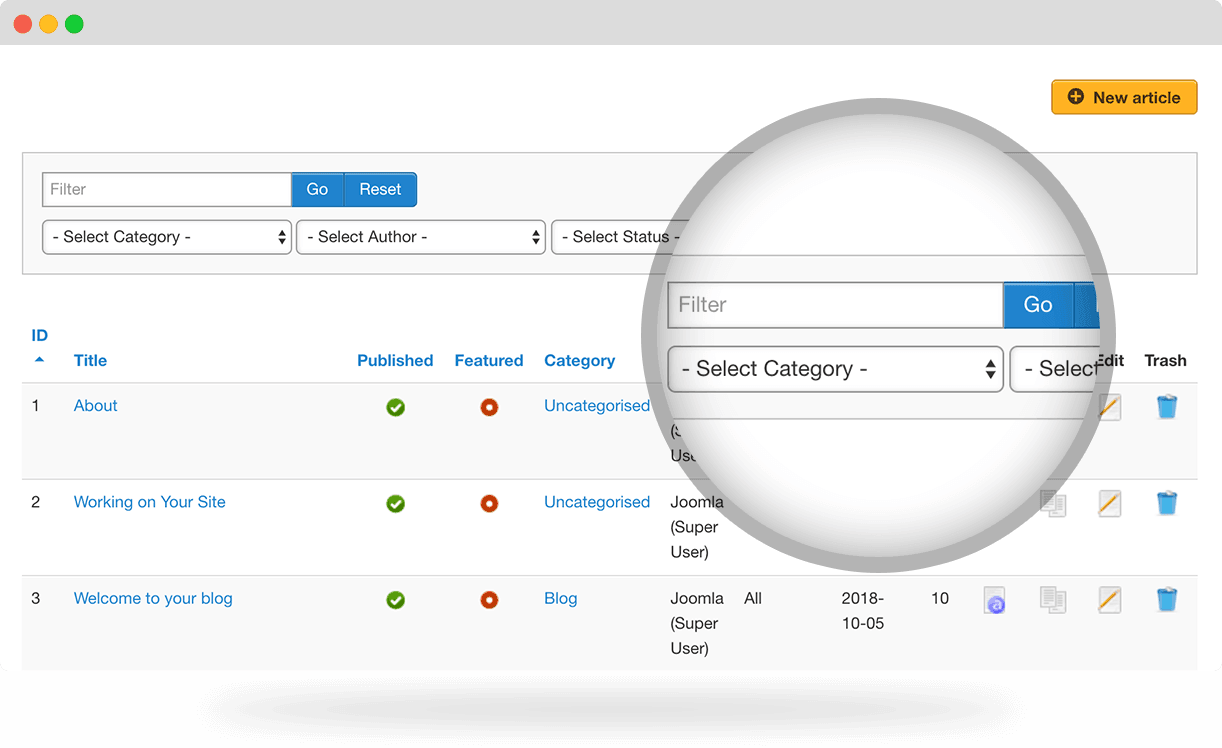 ---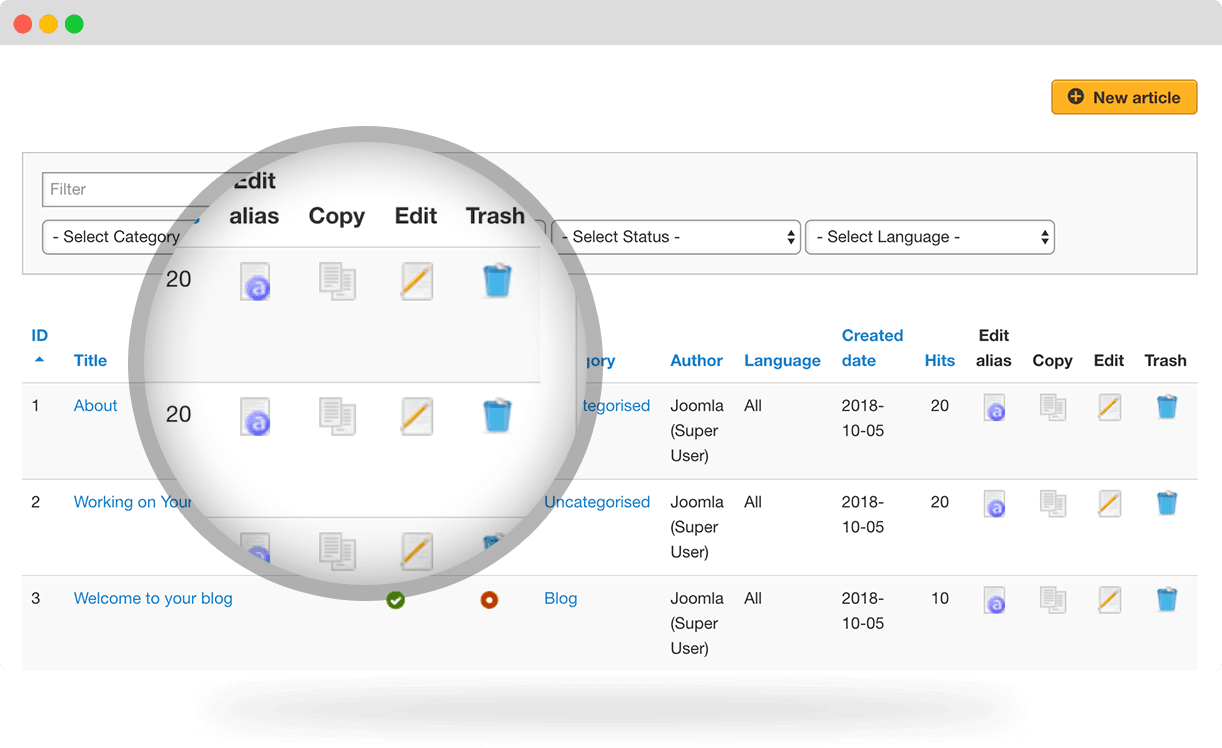 Admin features on the Joomla frontend
If you can do it in the Joomla admin area, you can also do it on the frontend with Shack Article Manager: publish, duplicate, edit, trash and much more.
---
Easily change the URL of articles
Shack Article Manager makes it easy to edit the URL of articles directly from the main screen.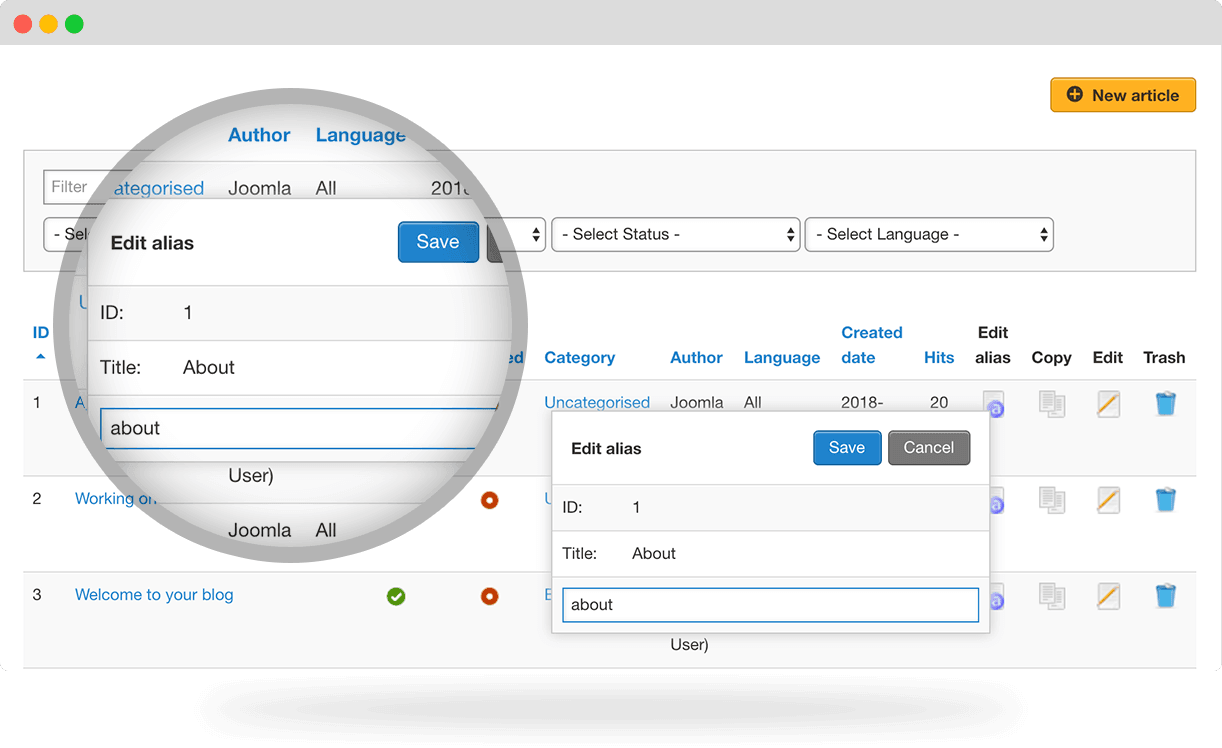 ---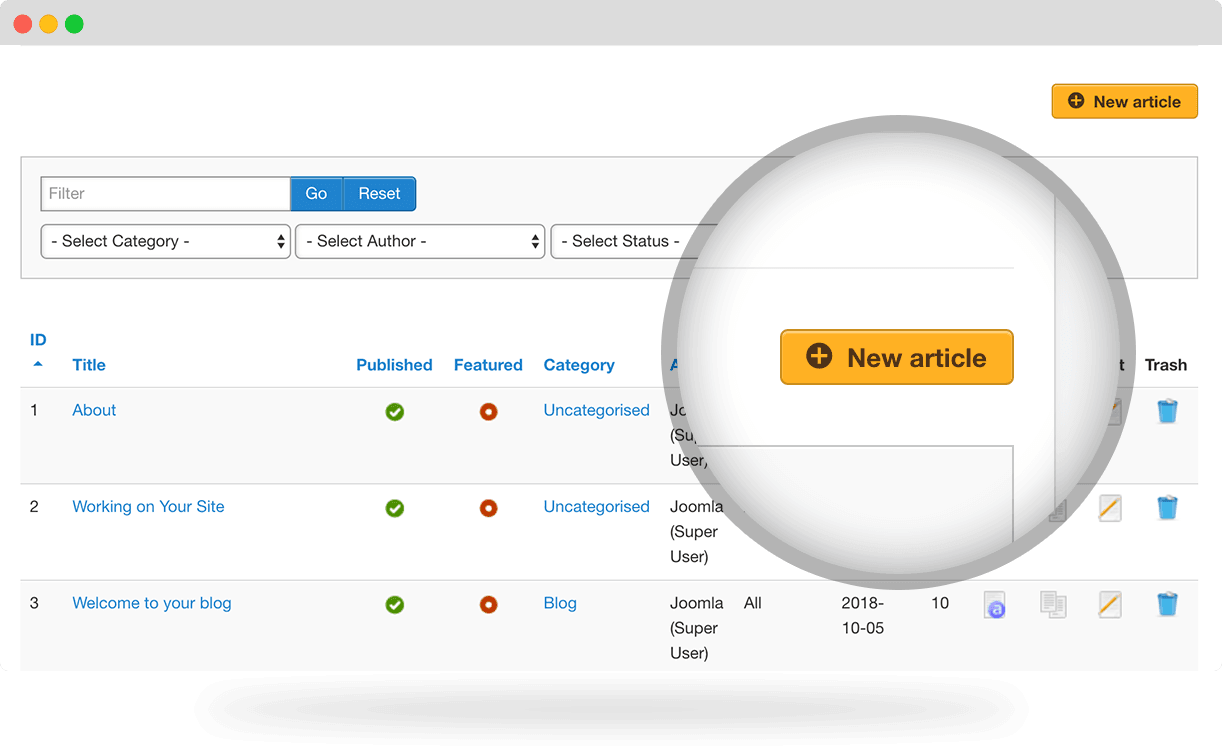 Create new articles
You can create articles directly in frontend with the "New article" button. You can create articles directly in the frontend with the "New article" button. You can also choose which user levels can create articles.
---
Video guide to Shack Article Manager
---
Allow users to create articles from the frontend