Simple Renew is the simplest and most reliable way to build a Joomla membership site.
Over the last few years, we've managed to grow Joomlashack. Yes, we have some good extensions and templates, but one thing has made that growth possible: recurring subscriptions.
Simple Renew is the extension we have used to power Joomlashack.com for over 5 years.
Simple Renew got a big update this week, with lots of improvements. In particular, there's a new calculator feature that supports multiple plans. You can allow your users to add several subscriptions to their shopping cart.
How might this be useful? Imagine you're using this to sell access to OSCampus classes. You can allow users to subscribe to multiple training options in one go.
Simple Renew will add up the cost of all the plans, calculate any discounts and show the final price. You can see this feature in action on any Joomlashack product purchase page.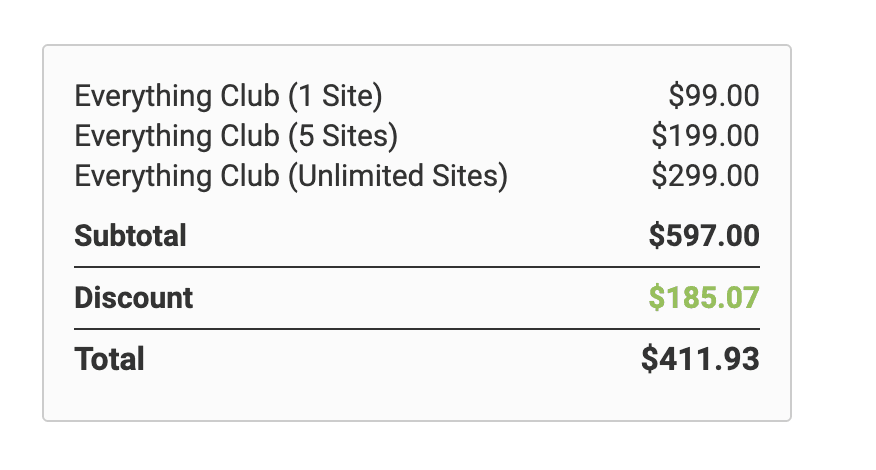 There's also a new optin box, so your customers have to agree to your site's Terms and Conditions:

Both of these new features can be configured in the "Options" panel of the Simple Renew extension.
You can see the full changelog for Simple Renew here. Many thanks to the Fractal team for supporting some of these improvements.
If you haven't done so yet, do consider moving your business over to be subscription-powered.
We do recommend Stripe.com as the best payment gateway for subscriptions. It processes payments most accurately, and handles upgrades/downgrades smoothly. Plus it has good integration with tools such as Churnbuster.io that allow you to send emails to customers whose subscription renewals are failing.