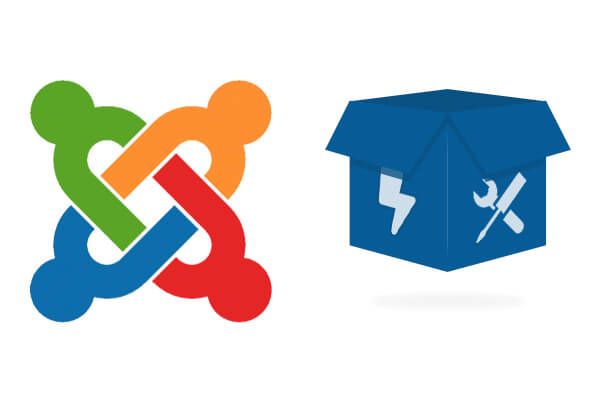 We are happy to announce the release of Shack Toolbox. This is one of the extensions we recently acquired from Perfect Web.
Shack Toolbox will take your Joomla modules to a new level. You can use Shack Toolbox to display Joomla articles, multimedia content, or posts from your social networks.
The extension enables you to use many themes, animations, and visual effects including lightboxes, slideboxes, and popups.
In this tutorial, I'm going to show you how to use Shack Toolbox. We'll see how to display your site's Cookie Policy and a Joomla article.
What so special about Shack Toolbox?
Modules normally enable you to display a specific type of content. Our Shack Toolbox is a multi-purpose module.
Modules usually have a few design options. Shack Toolbox has tons of design options, including a user-friendly point-and-click theming engine.
You can use Shack Toolbox to display the following content:
Any Joomla module
Joomla articles
Cookie Policy
Custom HTML
Facebook Embedded Post
Facebook Page
MailChimp sign-up
Freshmail sign-up
Google Maps
Iframe
Instagram Post
K2 items
Link
Seblod articles
Twitter feed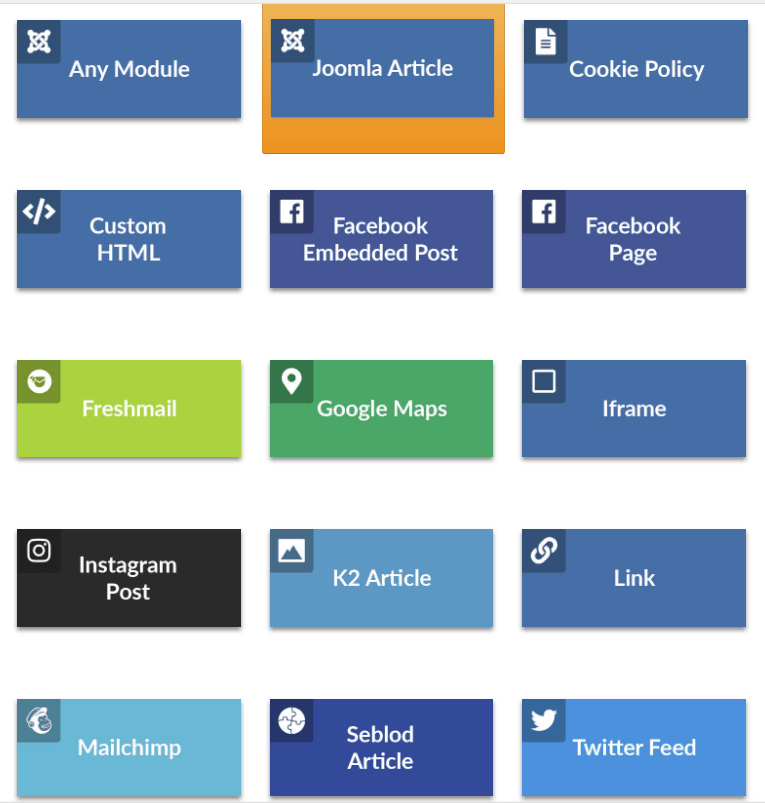 Displaying your Cookie Policy
Step #1. Select Cookie Policy content type
Go to Extensions > Modules.
Open the Shack Toolbox module or create a new module.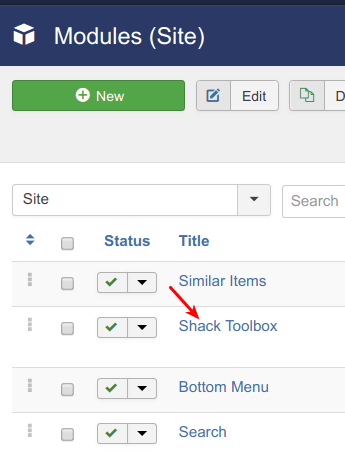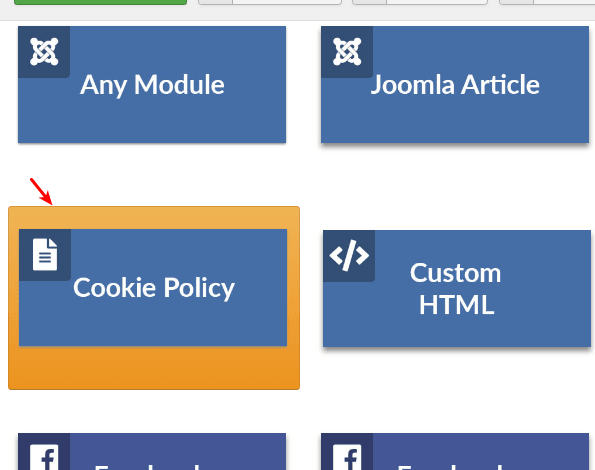 Under the Select Cookie Policy article option, select a Joomla article with your site's Cookie Policy:

Create a Joomla menu item for this article. Make sure you set the menu item's Display in Menu setting to No. Otherwise, the article will throw an "Error 404".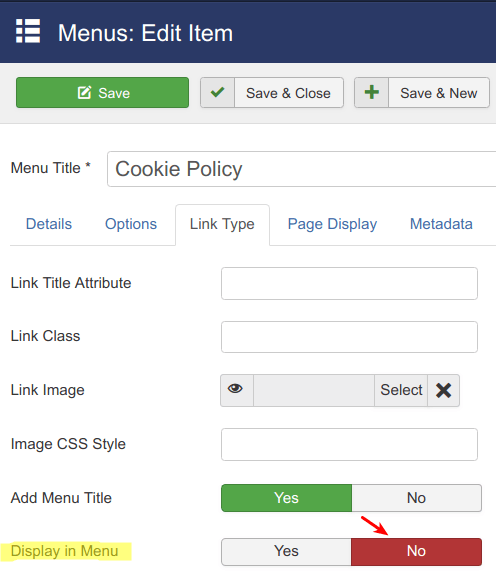 Select debug for the module position: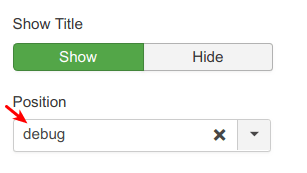 Good job! At this point, you set what content your Cookie Policy module will display and on what position.
In the next step, you will select how your Cookie Policy module will look.
Step #2. Configure the Cookie Policy module
Use the powerful theming engine built into Shack Toolbox to determine its look and feel.
Click the Theme tab
Click the Next or Previous buttons to select a design theme to your liking
Click Choose this theme. For the purpose of my tutorial, I selected the As Free as Simple theme. It's pretty clean and should blend into any site just nicely: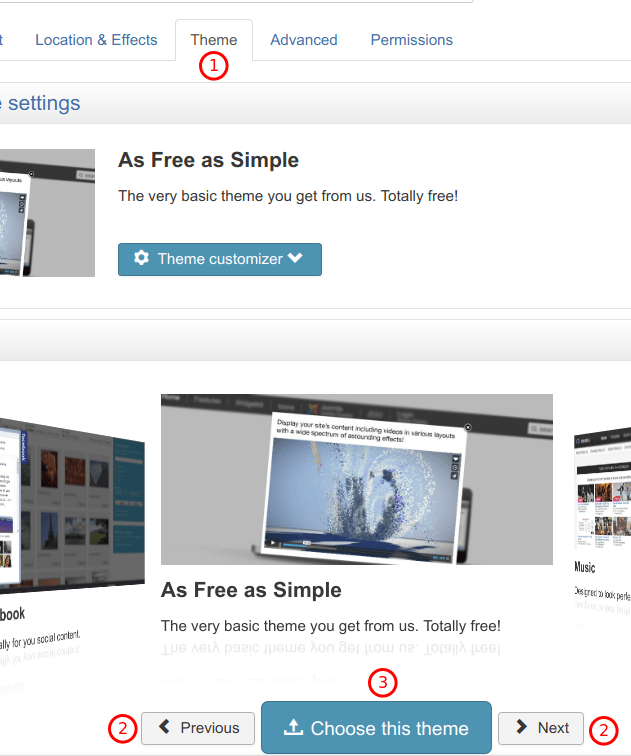 Click Save or Save & Close.
Check how Shack Toolbox displays your Cookie Policy box at the frontend:

There you have it! With just a few clicks you quickly engaged the power and simplicity of our Shack Toolbox module to display a Cookie Policy warning with a link to its full article.
Displaying your Joomla article
In this example, you will go one step further with Shack Toolbox. Let's see how to display the module with different effects.
Step #1. Select the Joomla Article content type
Select the Joomla Article content type in your Shack Toolbox: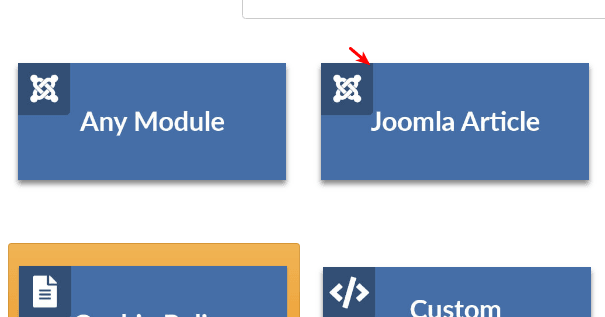 Select your Joomla article: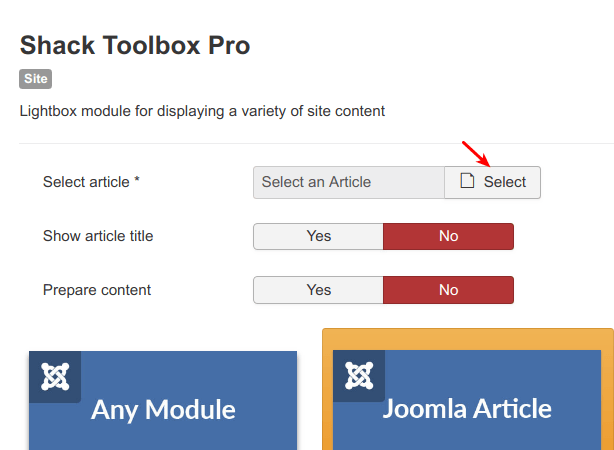 Select the module position. For this example, I selected position-7 of my Protostar template. It places the module in the right-hand column on my site.
Step #2. Configure the Joomla Article location, effects and theme
Click Location & Effects tab
Click Toggler Button. Your site visitors will need to click on this button to see the selected Joomla article open up inside this module.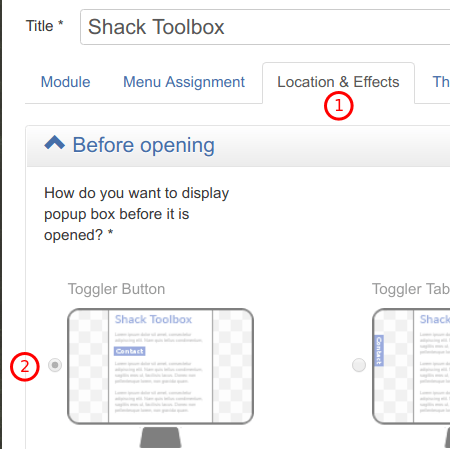 Click the Theme tab you are now familiar with and select a theme to your liking. For this example, I selected the Google Material Design.
Click Save or Save & Close.
Check your site frontend. You should now see the toggler button in the right-hand column: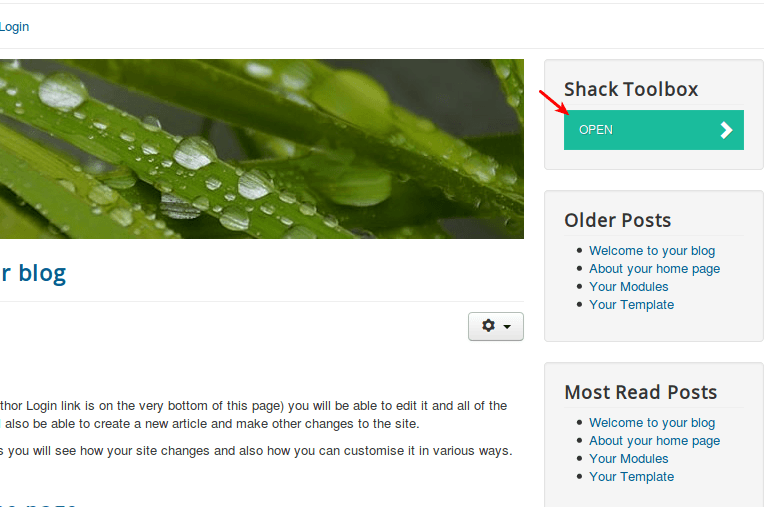 Click on the toggler button. You will see the Joomla article opened up inside the module: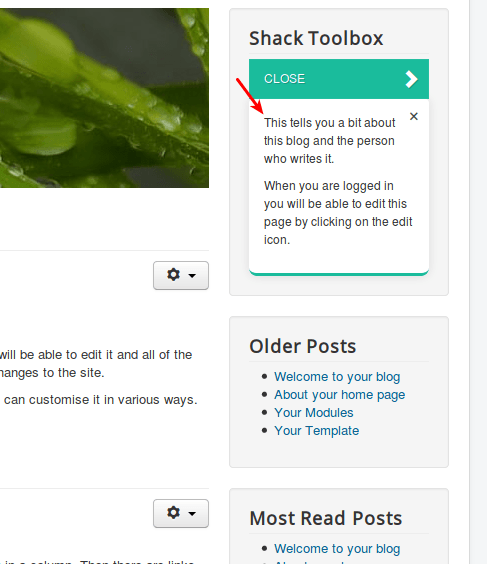 What's Next?
Join our Joomlashack Everything Club now. Become a member and find everything you need to build great Joomla websites:
22 powerful extensions
20 beautiful templates
500+ easy to follow training videos
2 best-selling Joomla books.