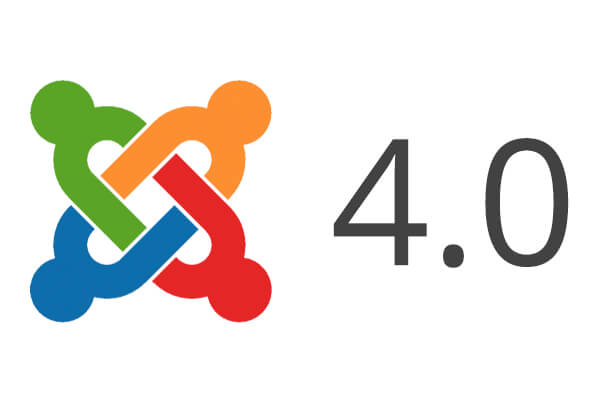 Here at Joomlashack we've started to get questions about Joomla 4.
We've even had people asking us why we don't have training available for Joomla 4 yet!
So, it's time to give people an overview of the progress being made on Joomla 4. What's the current state of this new version? What features will be included? Will it be easy to update?
Let's dive in and answer those questions.
The key details about Joomla 4
The current version of Joomla is 3.7. Both Joomla 3.8 and 3.9 will be released before you need to consider updating to Joomla 4.
The main purpose of Joomla 3.9 will be to prepare an easy migration path. Here's the official quote:
In preparation for Joomla! 4.0, Joomla! 3.9 will primarily be a release containing backports of API changes from the 4.0 development branch to help ease the transition to the next major release for the community. It is planned for 3.9 and 4.0 to release simultaneously.
The release date for 3.9 and 4.0 has not been decided yet. We're told to expect the "first alpha release of 4.0 within the next few weeks."
Click here to see the full Joomla 4 roadmap.
What changes will you see with Joomla 4?
Unless you're a developer, the only changes you'll see with Joomla 4 are in the user interface. There's a new default template called Aurora and a new admin template called Atum.
Joomla 4 will move to the Bootstrap 4 framework, whereas Joomla 3 is currently on Bootstrap 2.
Joomla 4 will require PHP 7.
Will it be hard to update?
Most likely - no. The Joomla team are working really hard to make the upgrade to Joomla 4 as smooth as possible. As you'll see from the screenshots below, the content of the admin area is largely unchanged. If anything significant happens to prevent you updating smoothly, it's likely to be related to your template.
I tested the Wright Framework on Joomla 4, and it installed but didn't load on the frontend. After a few small changes, we fixed that and the Wright framework now runs on Joomla 4. It took us only 20 minutes to move Wright to Joomla 4!
What does Joomla 4 look like?
I downloaded the development branch of Joomla 4 from Github. Here's a screenshot of the homepage after installing Joomla 4. This is the Aurora template. Aurora continues the space theme after Solarflare in 1.0, Milkyway in 1.5 and Protostar in 3.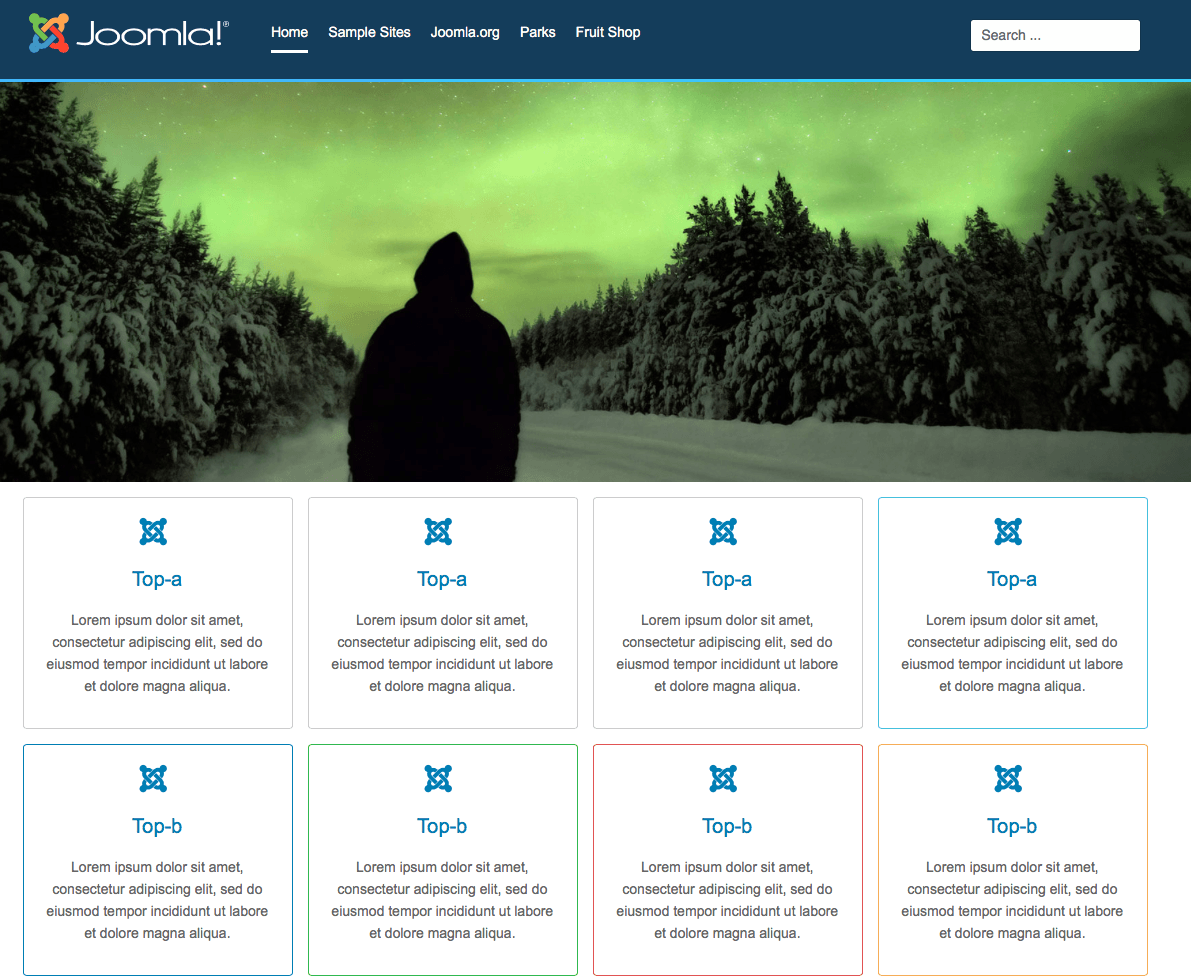 On the administrator side, here's the new Atum template. The Atum name comes from Egyptian mythology and follows on from Isis and Hathor in Joomla 3.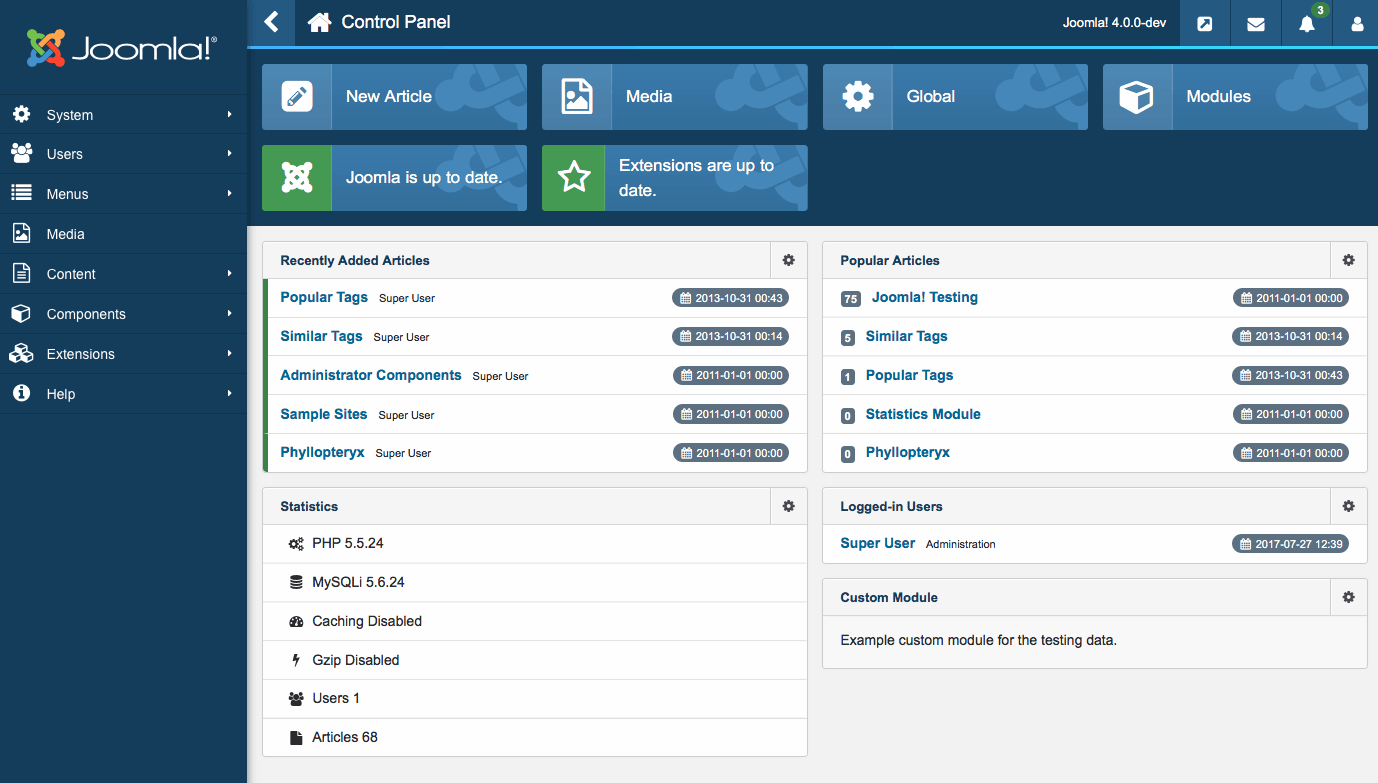 Here's a view of the main articles screen: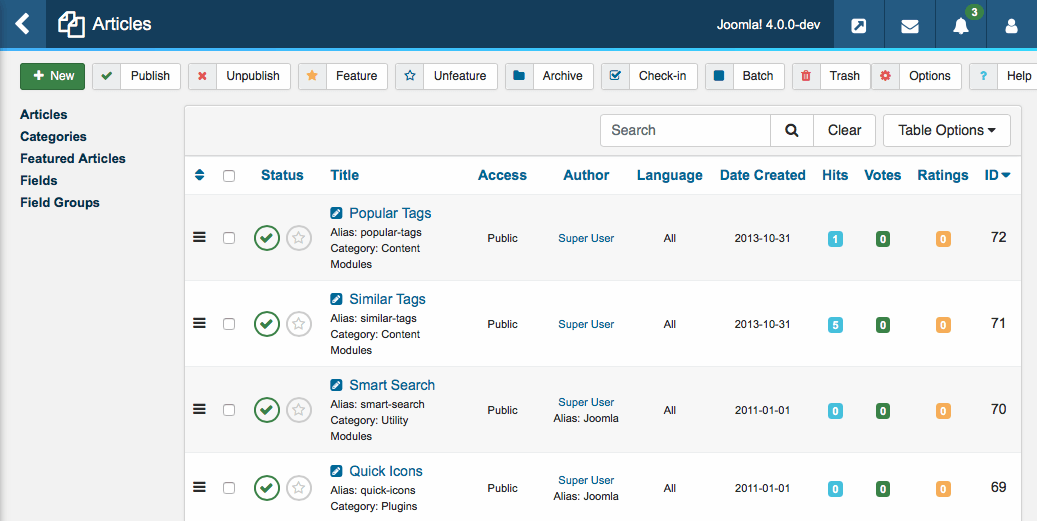 Here's the article editing screen: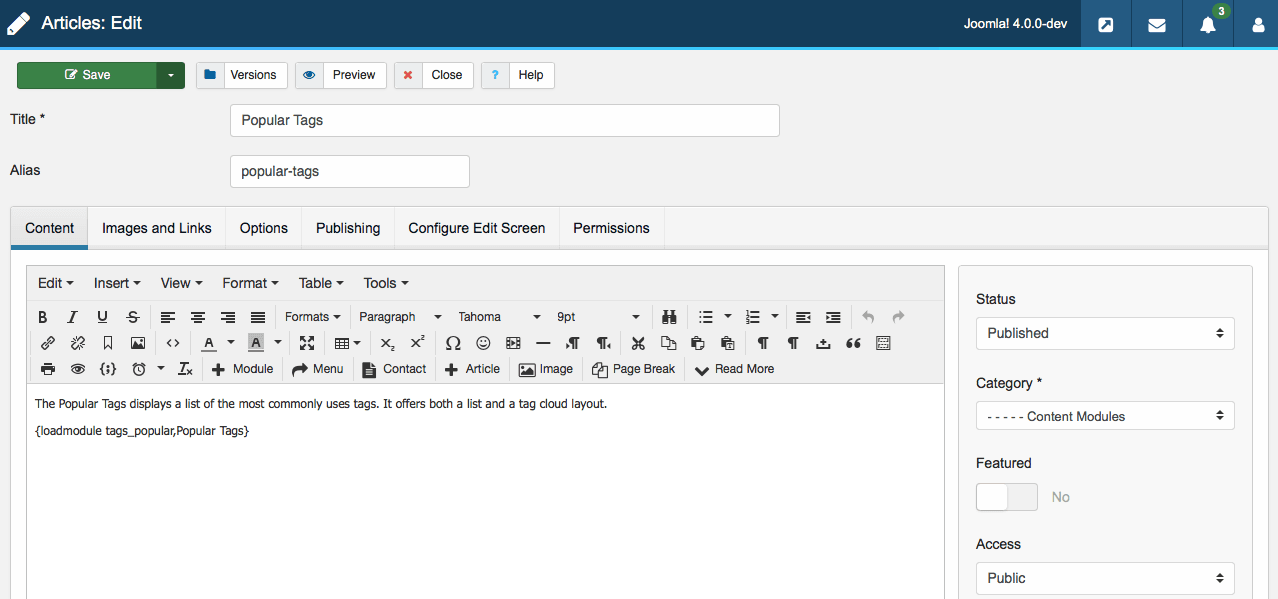 Being honest, I did not enjoy my first experience with Atum. The design is not fully responsive yet. Plus, Atum seems like a busier and more claustrophobic design than Joomla 3. The left-hand menu is a significant problem. It's possible to show three levels of menu, and to see the same links twice: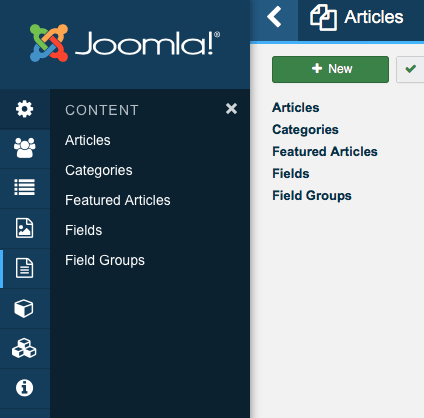 After testing Joomla 4, I'm going to start collecting some feedback on Atum to present to the Joomla team on Github. On the bright side, there are some nice touches in Atum, such as the notifications box: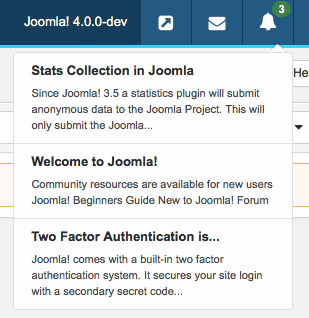 Want to know more about Joomla 4?
George Wilson, the release lead for Joomla 4, spoke at Joomla Day London on what to expect in Joomla 4.
One of the best presentations at JandBeyond focused on the templating system in Joomla 4.
This presentation shows you how to prepare your extension for Joomla 4.
Also, check out this presentation on the new media manager in Joomla 4, which will use the hot new Javascript framework, Vue.js. In recent weeks there has been a big debate in WordPress about whether to use React.js or Vue.js. The core team seem to prefer React, but there has been an enormous groundswell of support for Vue.js, which is easier to learn.
Summary
Joomla 4 will not arrive anytime soon. There's not even an alpha version of Joomla 4 yet, plus it relies on Boostrap 4 which is still only in an Alpha version.
There's a lot to look forward to in Joomla 4, including the potential for smooth updates and moving to Bootstrap 4 - completely modern design framework.
If you're a Joomla 3 user, you can keep on working on your site, safe in the knowledge that you probably won't need to update for another year or more. If you're feeling more adventurous, download the current pre-alpha release of Joomla 4, test it out, and post your feedback.
Have you tried Joomla 4? Do you have any thoughts or ideas? Leave them in the comments below ...