Many of us make a living by providing Joomla services:
Here at Joomlashack, we build extensions and templates.
If you run a web agency, you probably do some combination of custom coding, marketing work, and site maintenance.
All of us need to be in regular contact with our customers:
Here at Joomlashack, we send regular newsletters with Joomla information.
If you run a web agency, you may send reports to show your value to customers.
If you're looking for an excellent way to provide reports for your agency customers, give Watchful.net a try. They have a reports feature that you can white-label. This means that your customers get a stylish PDF with their site data and your logo.
Click the "Reports" link in the sidebar.
You can create as many report profiles as you like. In the image below, I've added some Joomlashack sites (we use Watchful here at Joomlashack).
Click "New report" to create a new customer report.

You can choose single-site reports or a multi-site report (with details of all the sites with a particular tag).
You can then decide to set up a "Scheduled Email" or a "Manual download".

Next, you can choose when these reports will be emailed. The available choices are "Weekly", "Monthly", and "Quarterly". In the image below, this report will be sent at 9am every Monday.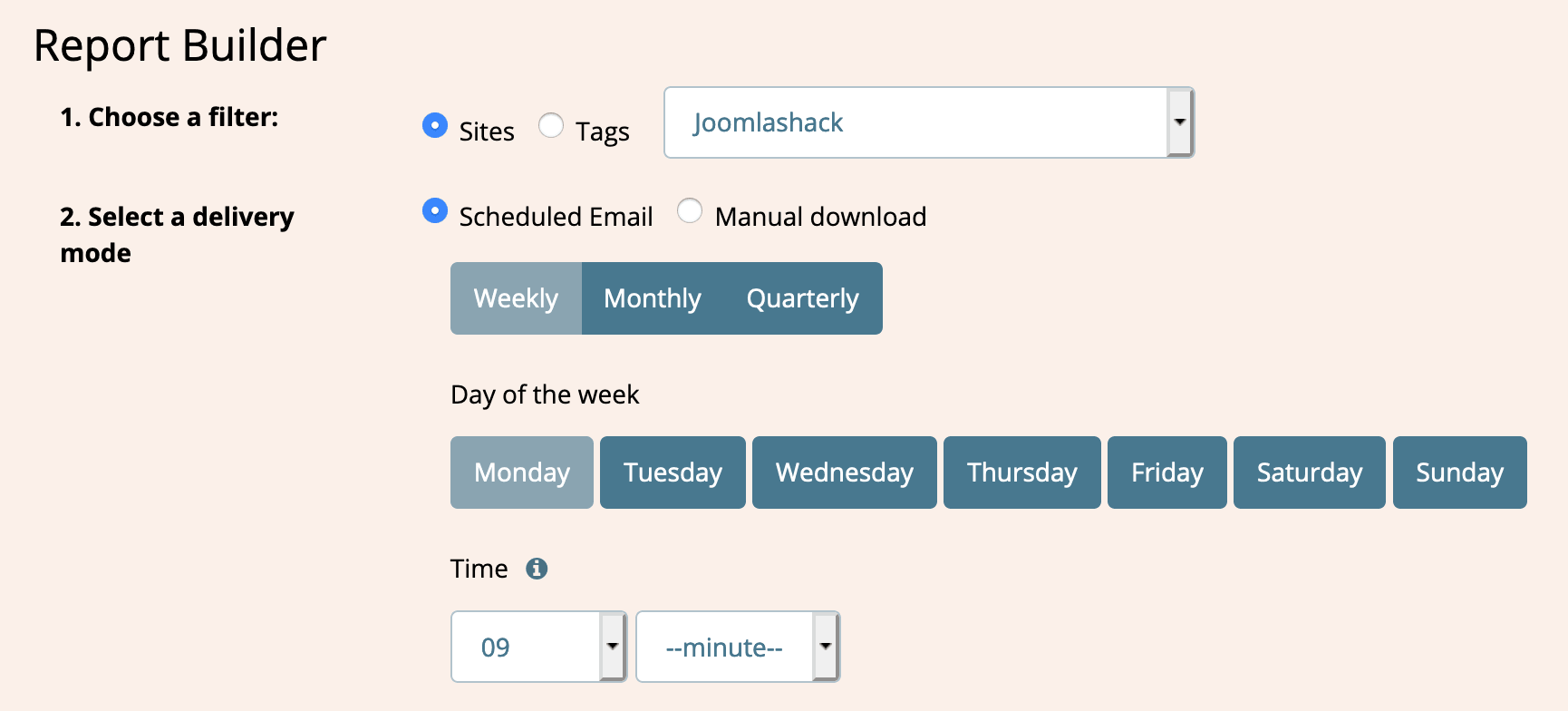 Step 3 allows you to choose the data in your report. You can include traffic data from Google Analytics, uptime data for the site, plus a log of all the key activity on the site.
In Step 4, you can white-label the report with these details:

"Report title"
"Prepared by"
"Company logo" (the best choice is a landscape image)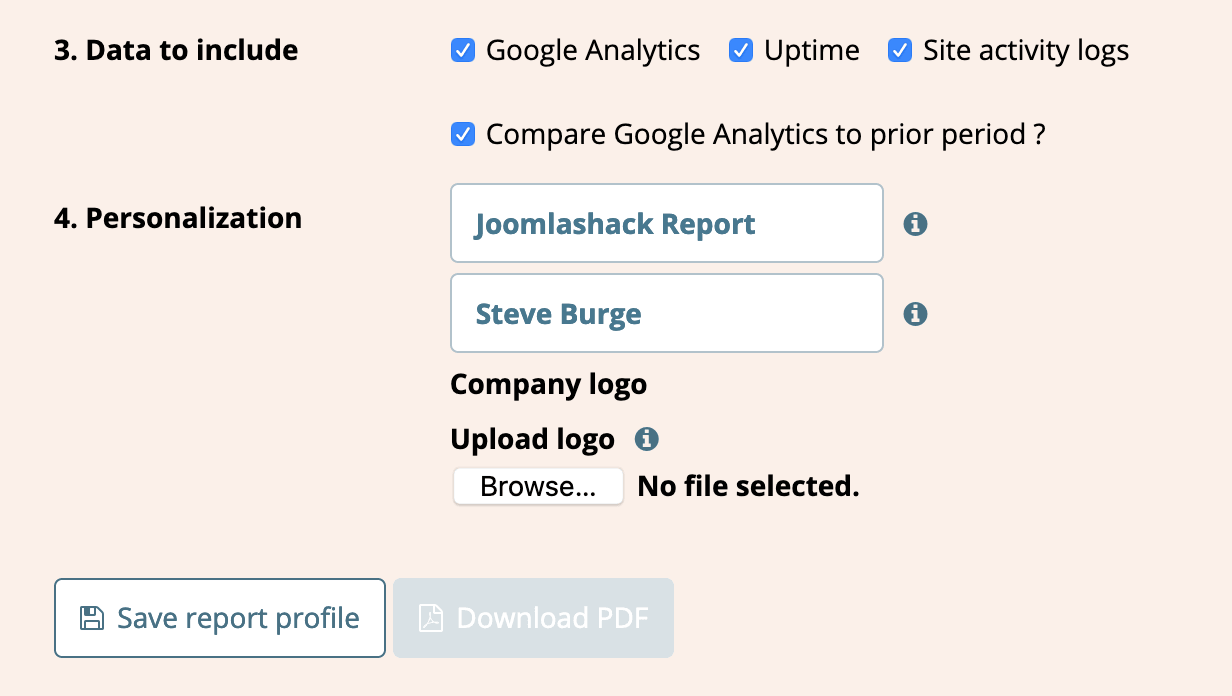 Click "Save report profile" and you're done.
Click the "Download PDF" button and you'll get a copy of your new white-labeled report.
Now sit back and relax. Every Monday at 9 am, you'll be emailed a copy of this report to check and then pass on to your customer.
So what do your reports look like? This image below is an example, showing 4 pages of a PDF report.

In this final image, I've highlighted the items that you can customize with your brand. There's no mention of Watchful at all. This report is 100% white-labeled and ready to send to your customers.

---
Check out this Watchful intro video
---
Get 30 days free access to try Watchful
Watchful is a big help to our Joomlashack team. We get more done by using Watchful to automate all our site maintenance.
If you run multiple Joomla (or WordPress) sites, then give Watchful a try. They've got a 30-day free trial available: