OSMap is the most popular way to create a sitemap for Joomla sites.
Google Search Console is the most popular way to make sure your site is listed in Google's search results.
Use OSMap and Google Search Console together, and you'll give your site an SEO advantage.
---
Step #1. Get a Search Console Account
A free Google Search Console (previously called Webmaster Tools) account is needed for this approach. So if you haven't already, sign up for an account here.
If you want to submit without an account, try this approach instead. For everyone else, follow the tutorial below.
---
Step #2. Get the XML link from OSMap
If you don't have OSMap installed, download and install it.
In the Joomla admin area, go to Components -> OSMap Pro
Right click on the "XML" link and copy the URL.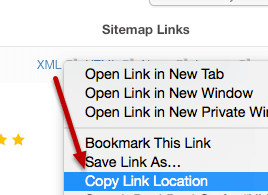 ---
Step #3. Submit the URL to Google Search Console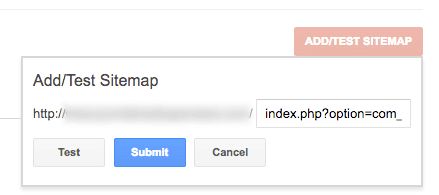 And that's all there is to it. Congrats!
You can check the "Sitemap" page inside Google Search Console and you'll see the information Google extracts from your sitemap.
Video introduction to OSMap