By default, JCal Pro events categories are all set to work with the default event registration form. JCal Pro allows you to create your own custom event registration form.
In this tutorual, I'll show you how to assign a custom event registration form to all the events in a particular category.
On the left menu, click Categories: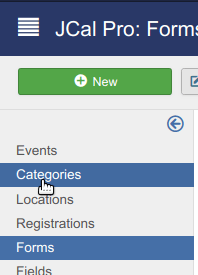 You will see the JCal Pro: Categories screen. Click on the title of the events category to which you wish to assign your custom event registration form.
You will be taken to the JCal Pro: Edit Category administrative page.
Click on the JCal Pro Options tab.
Locate the Event Registration Form parameter and set it to your new custom form.
Click Save & Close.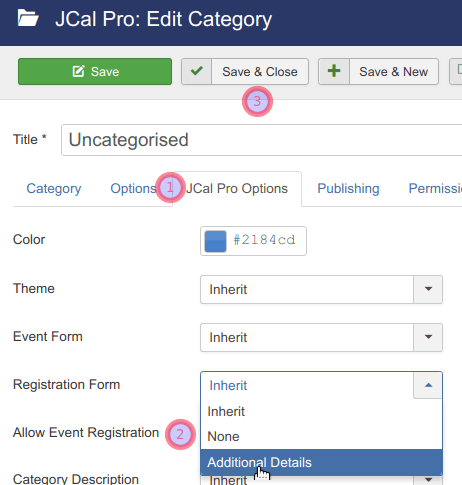 Now all of the JCal Pro events in this category will display the assigned registration form.