What does JCal Pro do?
JCal Pro is a comprehensive events calendar for Joomla with a gorgeous, CSS-based display. It is very flexible with many, many configuration and display options.
JCal Pro can be configured as a single, simple calendar for personal use to a robust multi-calendar/multi-category configuration for enterprise/business/NGO use. Common examples of web sites using JCal Pro include community calendars, performance calendars for bands/stadiums, personal shared calendars for online groups, etc..
In JCal Pro, events can be organized into both calendars and categories and can be displayed in various views such as monthly, weekly, daily.
JCal Pro has an advanced recurring events system that supports even the most complex events (i.e. 3rd Thursday of every other month) and also allows the customization of individual instances of a recurring series of events.
Event administration is also powerful in JCal Pro. Events can be managed from the Joomla administrative backend or events may be added from the public front-end. This allows for community contributions. These types of submissions are protected by the anti-spam system reCaptcha from Google, and additional moderation of submitted events is available so that submitted events can be optionally held for administrative review and approval.
---
Download and Install JCal Pro
If you have an active subscription at Joomlashack, you can download JCal Pro inside your Joomlashack account.
Go to Extensions > Manage > Upload Package File
Upload the Package File by clicking Browse.
Click Upload & Install.
This page has full installation instructions for JCal Pro.
---
Important Set-up Task #1: Timezones
JCal Pro will function quite well with no changes to the configuration. However, you will need to choose the timezone for your location:
In the Joomla admin area, select System > Global Configuration from the main menu.
On the Server tab, locate the "Locations Settings" section.
Using the "Server Time Zone", adjust the timezone offset to match your location.
Save your changes.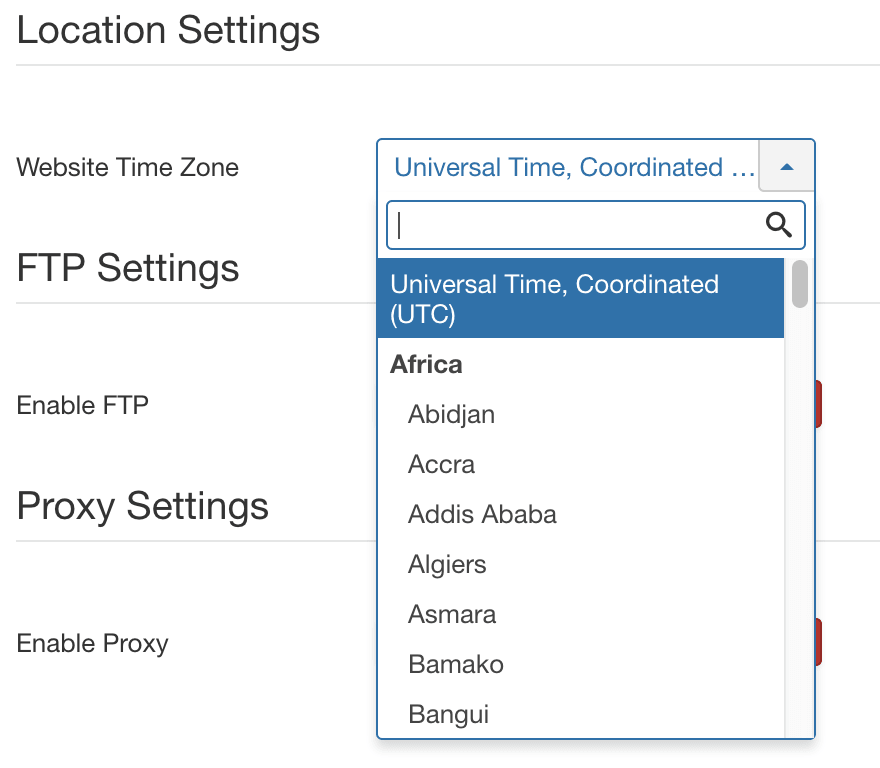 ---
Important Set-up Task #2: Menu Link
In order to function correctly, JCal Pro must be published on the frontend of your web site. You must create a menu item for JCal Pro.
In the Joomla admin area, go to a Menu. For example, Menus > Main Menu:
Click New.
Click on the blue "Select" button.
Choose JCal Pro from the list of available menu types.
Choose your desired view. The "Monthly View" is a good option for this step.
Give your menu item a title, such as "Event Calendar".
Save your menu item as "Published".
JCal Pro is now enabled on your site's frontend: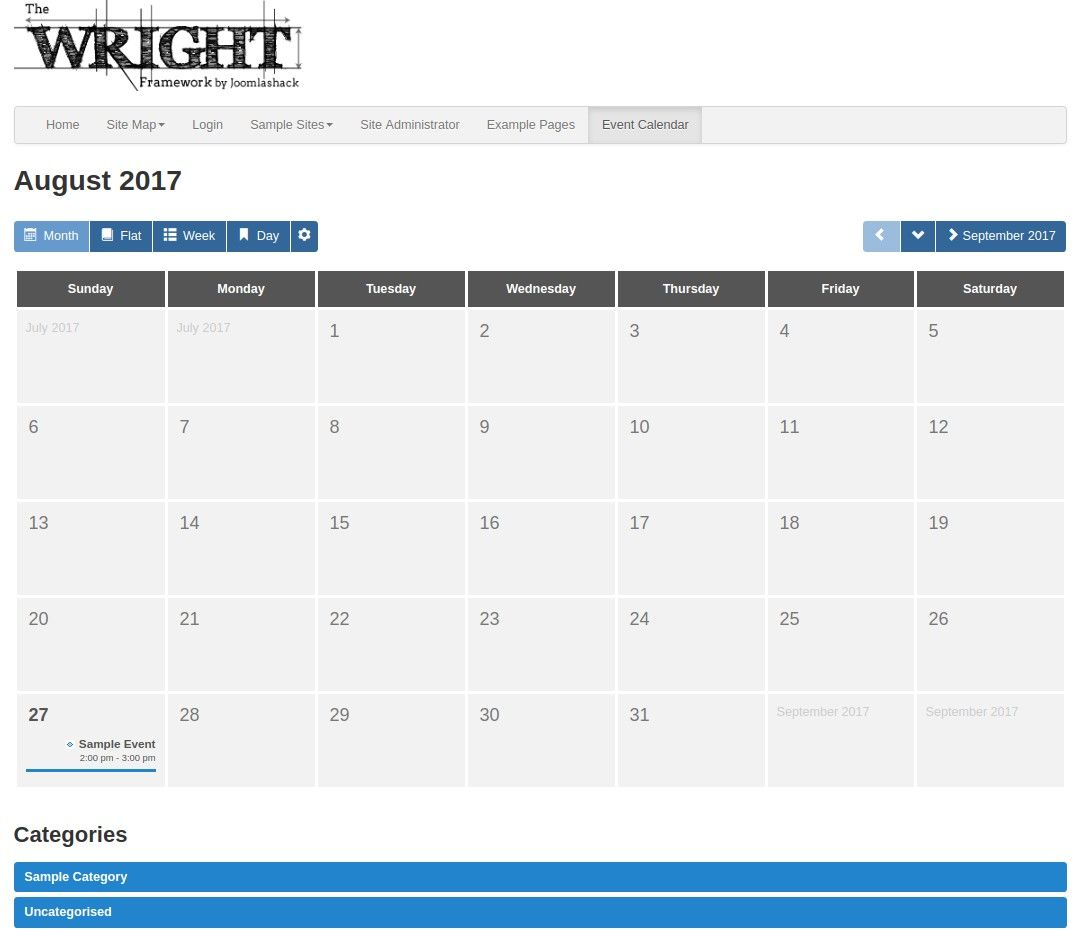 ---
Video Introduction to JCal Pro