JCal Pro allows to register event participants in two ways:
Via the admin area. Site administrators create the registrations via the JCal Pro: Registrations page in Joomla administrator panel.
Via the front end. People can register themselves from the event's frontend page.
For step-by-step instructions on how to register a user for an event from JCal Pro: Registrations administrative panel, please see the "How to Manually Create JCal Pro Registrations".
To enable your site visitors to register for JCal Pro events, you enable events registrations in the component's global settings. Then you enable events registrations individually for the concerned events themselves. And lastly, you need to slightly tweak JCal Pro registration permissions.
Let's look at these steps in more detail.
---
Step #1. Enable events registrations globally
In your JCal Pro control panel go to Options:

You will see the JCal Pro Configuration page.
Click the Environment tab
Set the Allow Registrations to Yes
Click Save & Close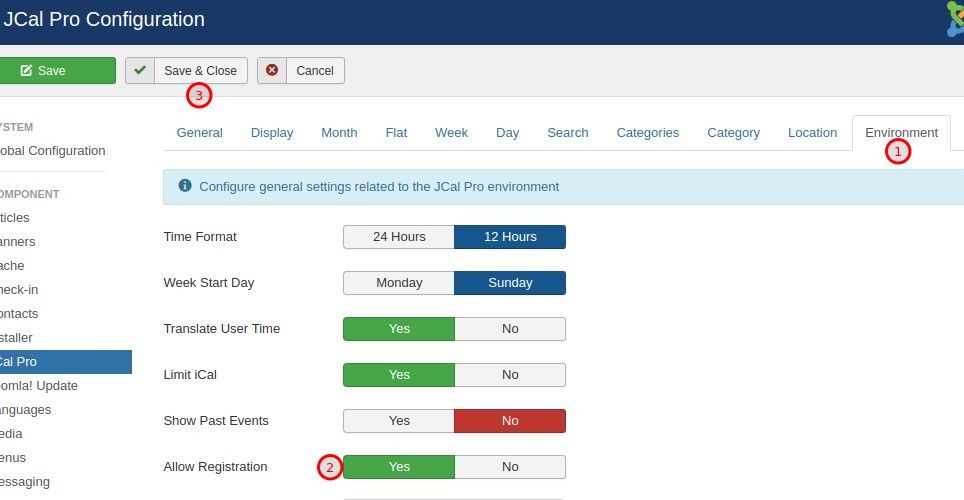 ---
Step #2. Enable registrations in specific events
Open a selected event for editing and click the Registrations tab
Click Yes
Click Save & Close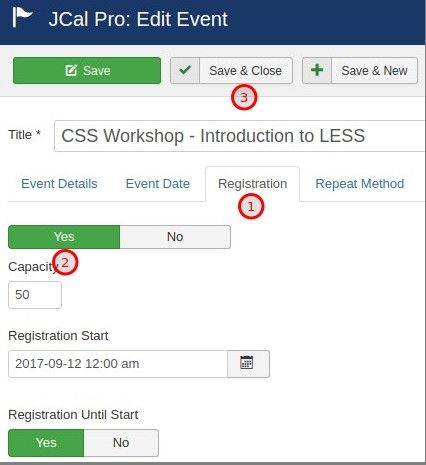 ---
---
Step #3. Set who can register for events
Our next step is to tweak the component's Access Control List. This will determine who can register for events.
Click the Registrations menu item.
Click the Permissions tab.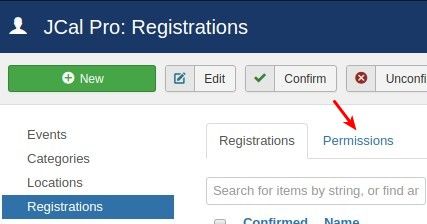 Click the Guest tab.
Select Allowed setting for the Create action.
Click Save.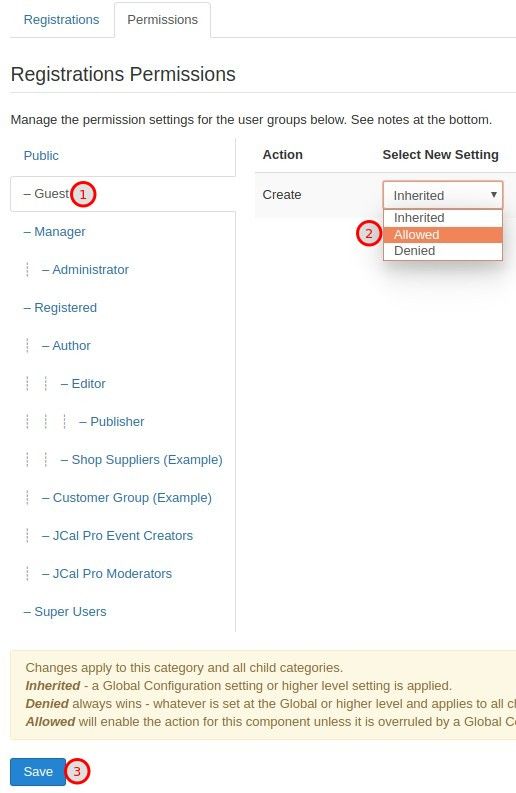 Now visit the event's page. You should see the Register button displayed underneath the event details: