Step #1. Install OSEmbed Pro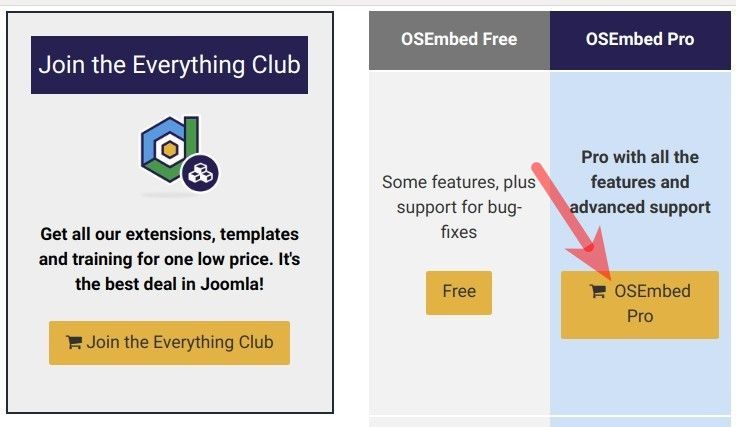 ---
Step #2. Get the Google URL
Visit drive.google.com and find the document you want to embed.
In the top right corner of your screen, click "Share".
You will see a white box. In the top right corner of the box, click "Get shareable link":
Click "Copy link" and then click "Advanced":
Click the "On - Public on the Web" radio button and then click "Save":
Excellent! You now have your Google Doc URL. You also set your Google Doc to be publicly viewable.
Let's embed it inside your selected Joomla article.
---
Step #3. Add the Google Doc URL to a Joomla article
In your Joomla administrator panel, open up a Joomla article where you would like to embed your Google Document.
Paste the Google URL you copied in the previous step inside the Joomla article.
Visit the frontend on your Joomla site. You will see that your Joomla article displays the embed perfectly:
---
Can I edit my Google Doc inside Joomla?
The answer is Yes.
Yes you can. As long as you are logged into your Google Docs account, you will be able to edit your Google Doc directly inside your Joomla article.
Joomla will apply your edits to the embed in the article instantly. You will see the edits, saved as a new version of the document, under your Google Docs account in a few minutes.