We are really committed to making Simple Renew as easy to use as possible. That commitment starts with the installation.
Installing Simple Renew requires several quick steps.
---
Step #1. Joomla and a payment gateway
You'll need only 2 things to install Simple Renew:
A Joomla 3 website.
An account with Stripe.com or Recurly.com.

---
Step #2. Install Simple Renew
If you are a Joomlashack member, you can download the Simple Renew extension from here at Joomlashack.com.
Login to your Joomla site.
Go to Extensions > Manage > Install.
Choose the file you just downloaded.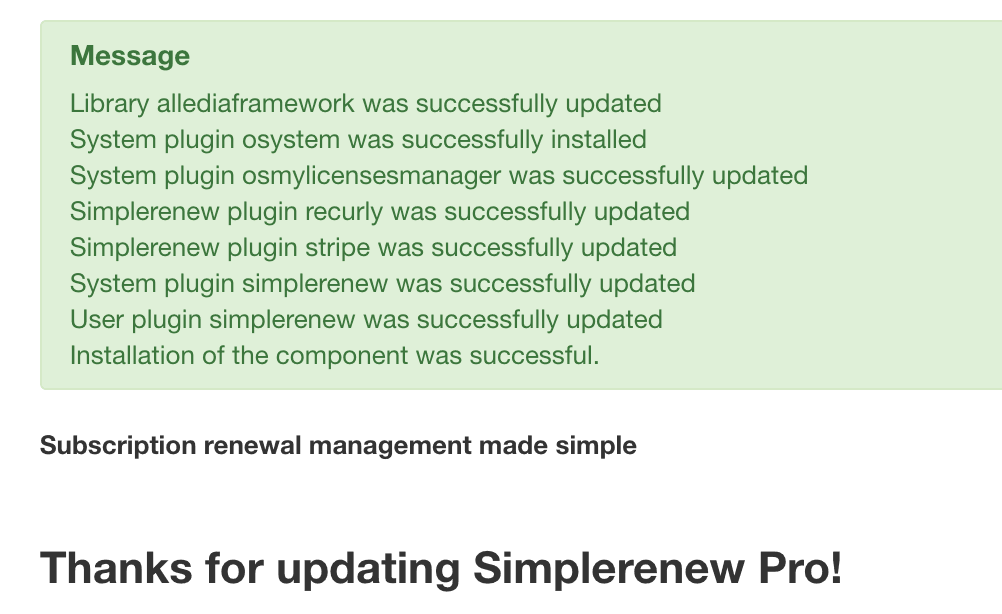 ---
Step #3. Connect Simple Renew to Stripe or Recurly
The third step is to add a payment gateway.
Go to Components > Simple Renew Pro > Gateways.
There will now be a Stripe and a Recurly option.
Follow the instructions in Simple Renew documentation to connect your chosen gateway.