Novitas template color options
The Novitas Joomla template is fully responsive and comes with 6 color themes.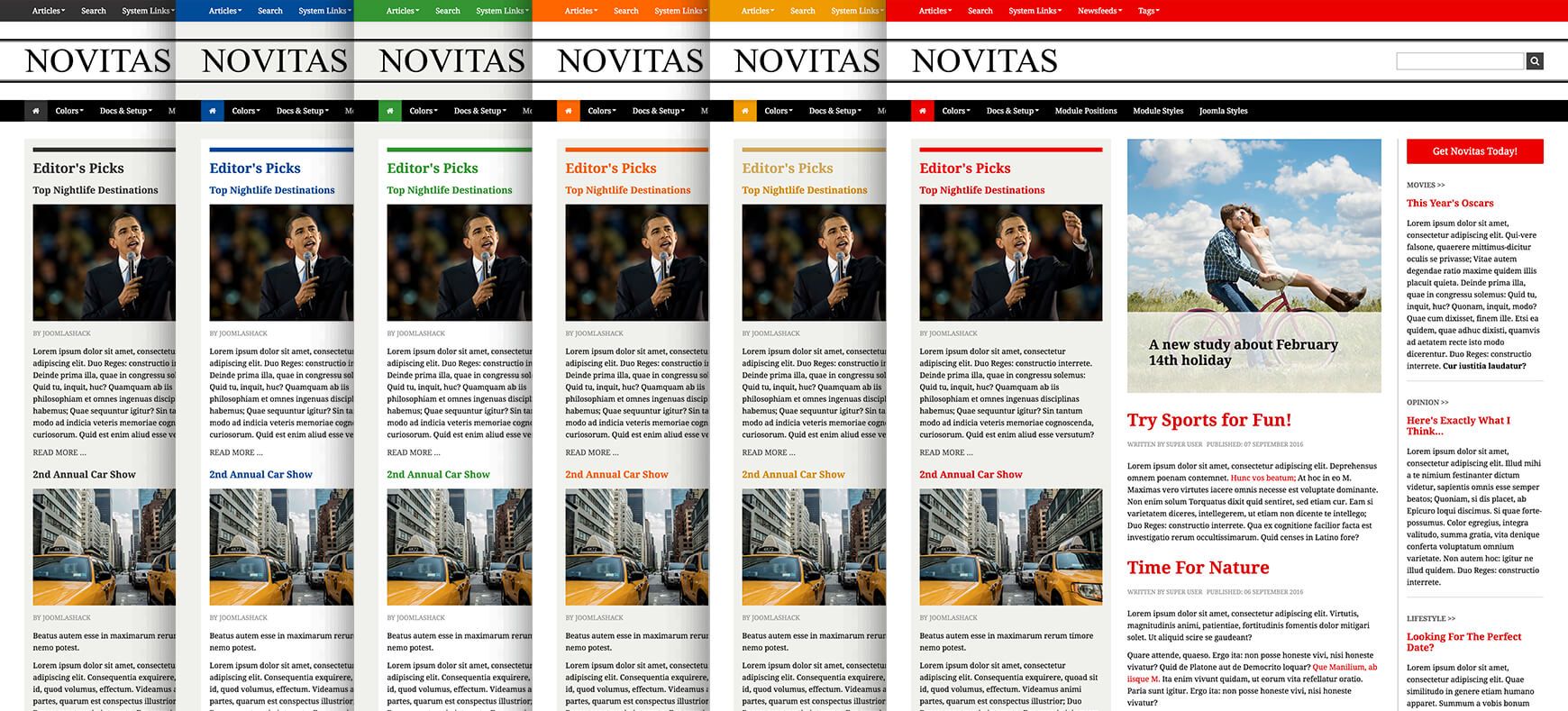 What module positions are in this Joomla template?
Novitas supports 17 module positions. Click here to take a look at the positions in use.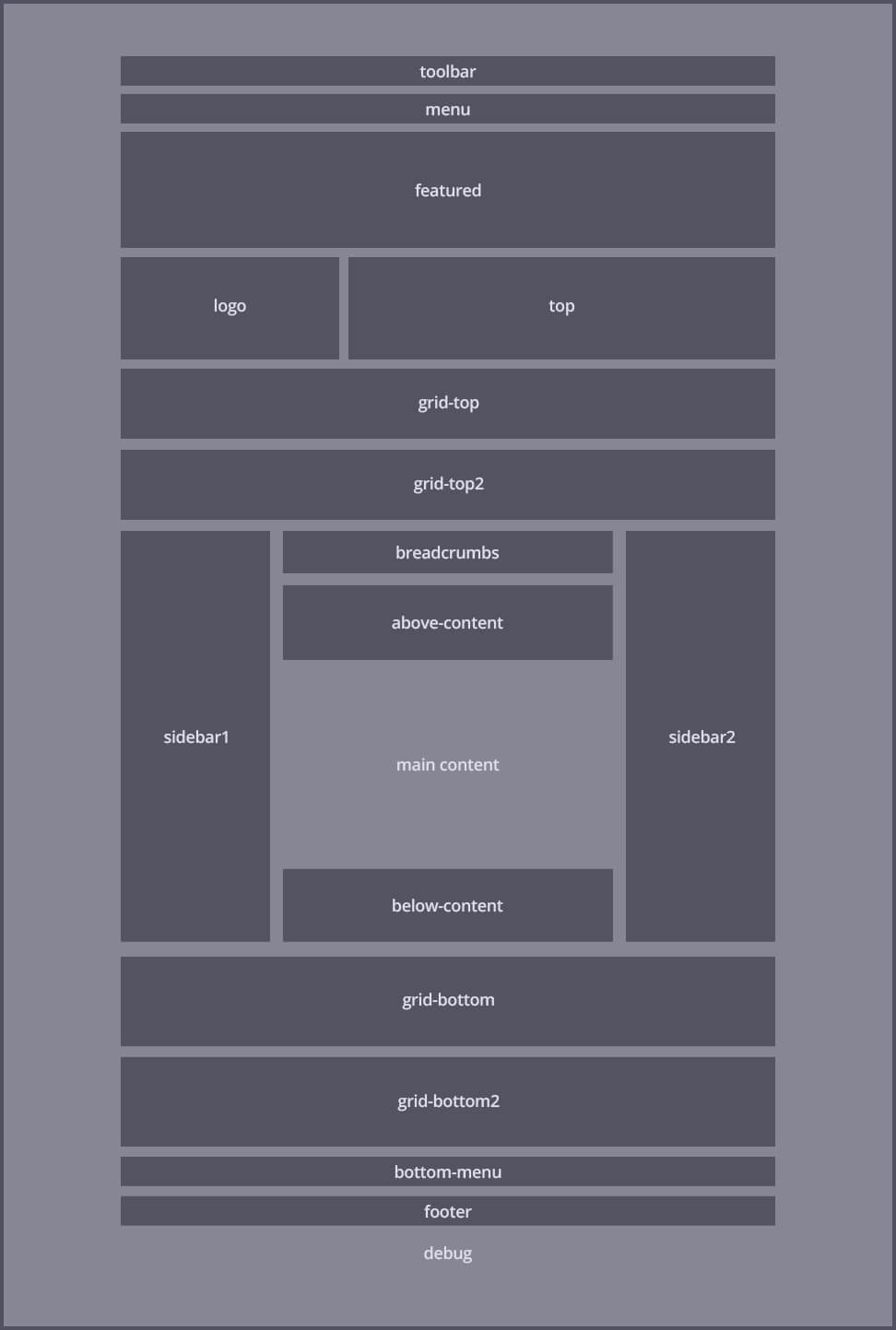 A Content First Joomla Template
If you are building a site you need to start thinking about content: first and foremost. Content is king after all and essential for SEO. Novitas allows you to display lots of content with structure, clarity, and ease of use.
Novitas's key features
Shack Slides extension, worth $28
Fully responsive
Built on the Wright framework
Light and fast-loading
Modern and beautiful design
2 elegant main menu options (top and bottom)
6 color themes
17 module positions
Joomlashack's stellar support

Introducing Joomlashack's Wright Framework
This template is built using the Wright 3 Framework!
We believe that a template framework should be minimalistic - it should have the bare minimum to load and function. When compared with other frameworks:
Wright-built sites load more quickly.
Wright-built templates are always the first to be updated when a new version of Joomla is released.
Wright works reliably with the most popular and the obscure Joomla Extensions.
Sites built with Wright are easier to migrate.
The clean, lightweight Joomlashack approach
We build light, non-bloated, and simple to install Joomla Templates to make your life easier.
We call them "strictly Joomla", because in most cases you are able to install them using only Joomla and its core features.
Experienced developers have loved our "Strictly Joomla" Templates since 2005 because:
You don't need to install heavy plugins or extensions to make the template work.
Fewer extensions means easier updates and maintenance as well as better compatibility with 3rd party extensions.
Our template's low Javascript footprint gives your site the best results on all browsers.
A light and quick-loading site is good for SEO.
Our templates' simpler overrides reduce installation, support, upgrade, and maintenance needs.
Interested in more Joomla templates?
Check out over 20 responsive, fast and beautiful Joomla templates.