Color Options
unLIMITED comes with 8 color themes in light and vivid tones.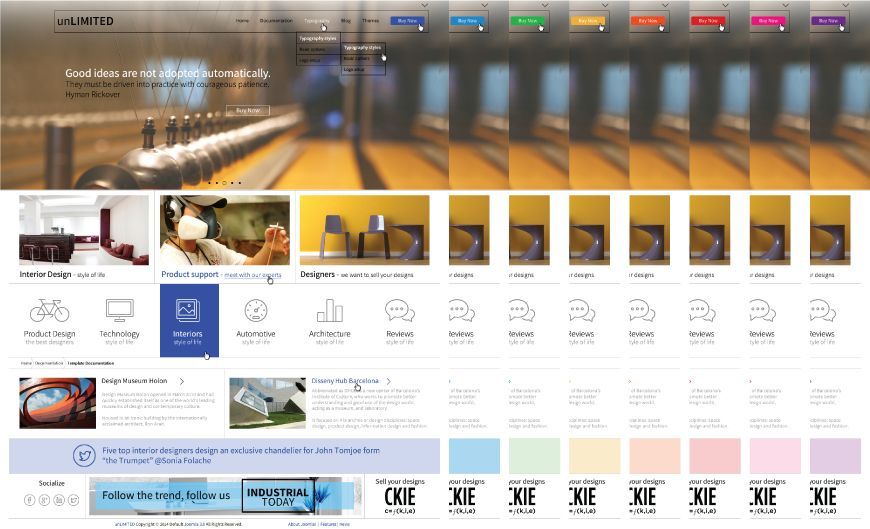 What module positions are in this template?
unLIMITED supports 15 module positions. Click here to take a look at the positions in use.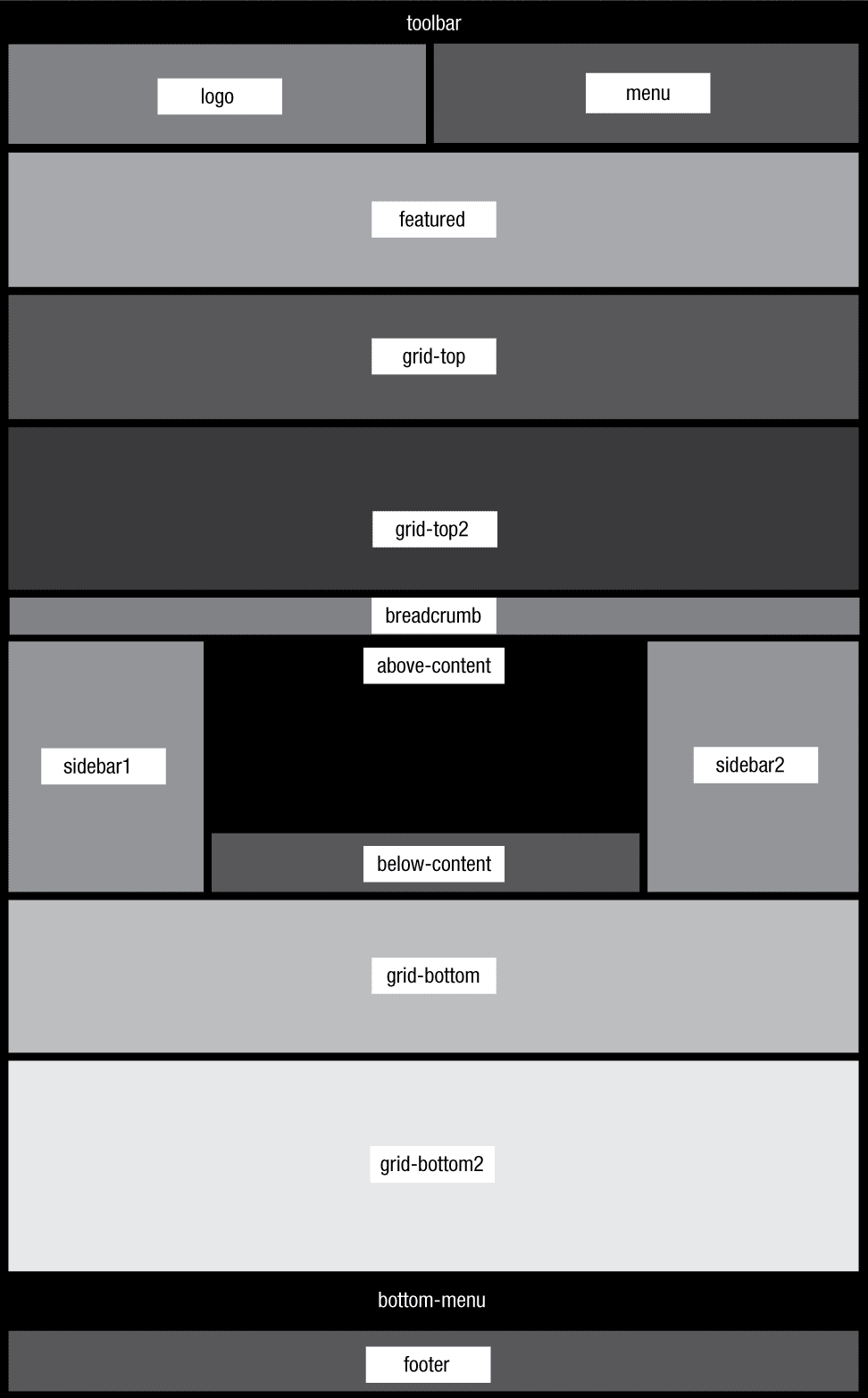 unLIMITED - A clean and minimalist template
Reach new limits with unLIMITED, a responsive Joomla Template. It's stark design lends itself almost for any kind of industry. It's high contrast visuals together with the purposeful typography communicate clearly and intuitively.
unLIMITED´s key features:
Shackslides extension, worth $27
Easy Social Icons extension, worth $18
Built on the Wright Framework
Includes a Responsive Slider - Slideshow Extension (an $18 value)
Vivid and Colorful Background
Adaptive & Powerful
8 Different Vivid Themes
Fully Responsive
15 Module Positions

Introducing Joomlashack's Wright Framework
This template is built using the Wright 3 Framework!
We believe that a template framework should be minimalistic - it should have the bare minimum to load and function. Wright 3 tips the scales at just 563kb! As a result, when compared with other frameworks:
Wright-built sites load more quickly.
Wright-built templates are always the first to be updated when a new version of Joomla is released.
Wright works reliably with the most popular and the obscure Joomla Extensions.
Sites built with Wright are easier to migrate.
The clean, lightweight Joomlashack approach
We build light, non-bloated, and simple to install Joomla Templates to make your life easier.
We call them "strictly Joomla", because in most cases you are able to install them using only Joomla and its core features.
Experienced developers have loved our "Strictly Joomla" Templates since 2005 because:
You don't need to install heavy plugins or extensions to make the template work.
Fewer extensions means easier updates and maintenance as well as better compatibility with 3rd party extensions.
Our template's low Javascript footprint gives your site the best results on all browsers.
A light and quick-loading site is good for SEO.
Our templates' simpler overrides reduce installation, support, upgrade, and maintenance needs.
How to get the unLIMITED Joomla template
Interested in more Joomla templates?
Check out over 20 responsive, fast and beautiful Joomla templates.