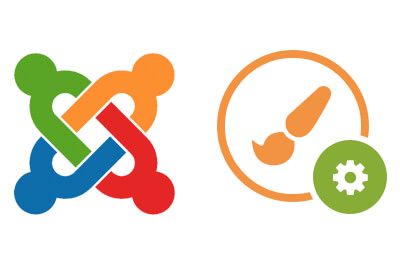 Much of what we see in changing design trends really has to do with the consumer. So, if you become aware of changes happening with your audience's preferences, behaviors, or even technology usage, that's usually a clear indication that something is about to change within your own work.
As far as 2017 goes, there is a major sea change happening with consumers across all industries. No longer is it enough to create a high-quality offering and accompanying website to show off that product or service. Now everything needs to be geared towards improving the user experience. Why? Because that is the direction everything is headed.
Your audience expects everything to be easy. They expect to be wooed. And they expect your website and business to come to them. People know they do not need to "work" for much these days because technology has made everything so convenient. That is why your Joomla! website has much bigger shoes to fill in terms of providing a high-quality, always-on, and hyper-convenient experience.
If you are looking to stay ahead of the curve this year, the following Joomla! web design trends will set you on the right path.
Design Trend #1: UX
When we talk about "UX" (or user experience), we are talking about strategy and planning; very intense and thorough strategy and planning. While UX design is not necessarily a field that is right for every Joomla! developer or designer, it will be for some. And for those willing to and able to embrace this form of web design, you will certainly see the benefits sooner rather than later.
In sum, UX design deconstructs and reconstructs everything:
It establishes a clear identity for your audience's persona
It defines the overall brand guidelines, from copy to everything related to design (colors, textures, images, CTAs, etc.)
It breaks down your website into the smallest pieces through wireframing and prototyping
It creates a clear journey for your visitors to take through the sitemap
It develops a storyline that taps into your audience's pain and ultimately provides relief
Then it brings everything together in a series of design mockups.
While there are designers and developers who specialize in this comprehensive form of web design, many find that a team of UX experts is the best way to approach this—and it may be the most feasible way for Joomla! designers new to UX to apply this to their business model in 2017.
Design Trend #2: Material Design
Material Design was and is Google's answer to fixing the user experience. They understood that minimalist design principles and flat design concepts were headed in the right direction, but they wanted to give web design a little more life. Simpler may always be better, but that does not mean it needs to be taken to the extreme.
For designers who have yet to jump aboard the Material Design train, this is going to be an easy trend to adopt. Think about every Google application you have visited recently, including Gmail, the Android app store, and Google Drive. They all have the same look. Bold swatches of color, basic fonts, and overlapping layers to mimic the folds, cracks, and dimensions we encounter in everyday life.
Like I said, this one will be easy. Not only has Google developed a comprehensive guide (see link above), but there are Material Design resources and inspiration all over the web. Simply take a look around at some high-quality Joomla templates. You will see hints of Material Design all over the place, like in Clementine's use of layering and colors.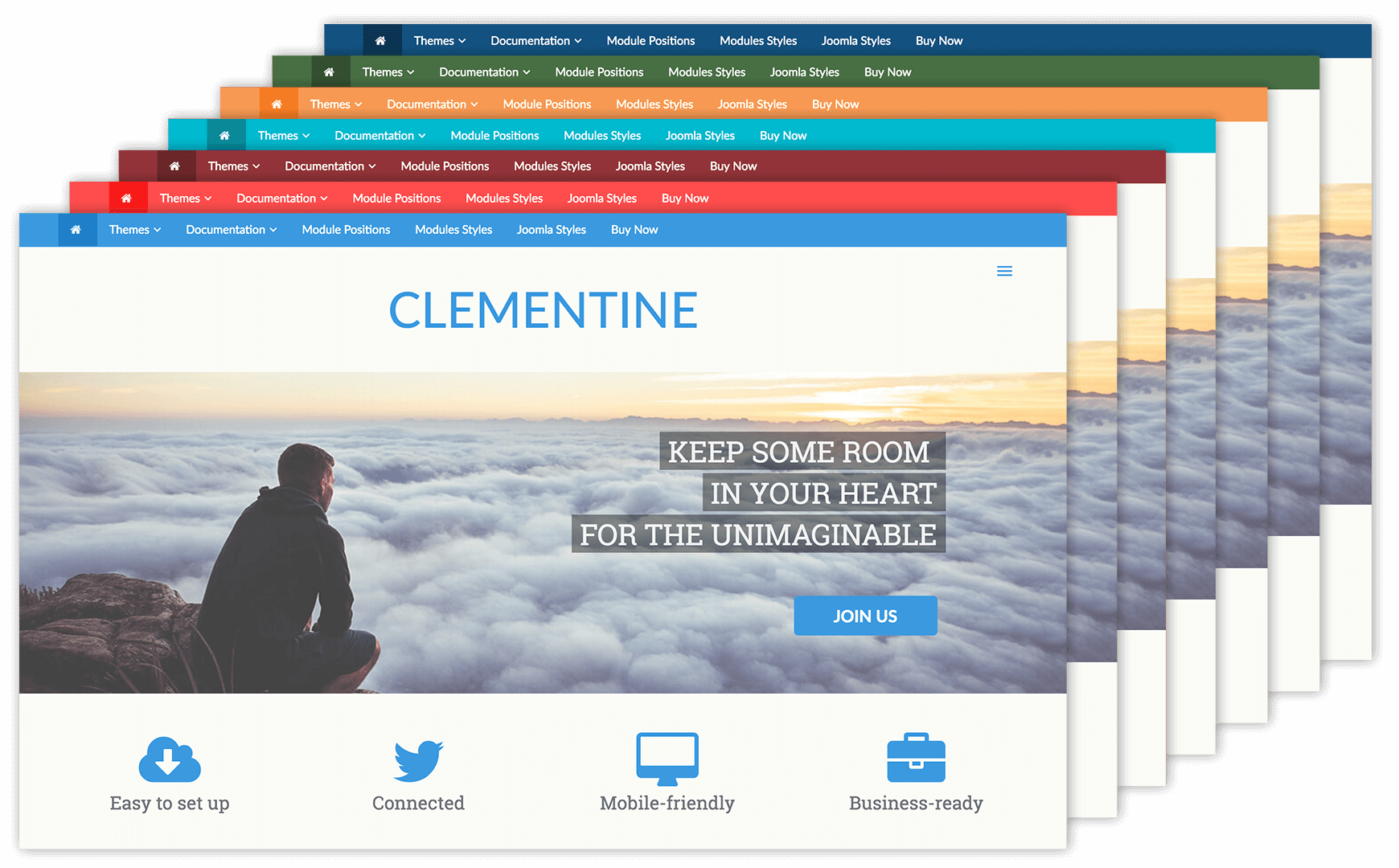 Design Trend #3: More Responsive Design
By now everyone knows what responsive design is. Because it has been so well-received by mobile device users, we will continue to see this trend pop up year after year. The only difference is in how it will evolve.
For 2017, for instance, responsive design will not just be about finding a responsive Joomla! template to build your site from. Instead, it is going to be about drilling down into the details of the site to enhance your mobile device visitors' experience.
As an example, designers will pay more attention to things like optimizing buttons. Where is the best place to put them so people do not have to readjust their hand in order to click? How big should they be in order to be seen but not overwhelmingly distracting? Playing around with text formatting, size, and length for smaller screens will also be big this year.
Design Trend #4: Parallax
Again, not necessarily a new trend, but one that will persist thanks to growing mobile adoption and your audience's demand for more convenience. While most websites continue to rely on multi-page navigational experiences, many businesses (especially SMBs) will try out the long, single-page parallax styling this year. Since there is no need for a navigation on those single-page websites, these will definitely be a big hit with mobile users who just want to scroll, scroll, scroll.
Design Trend #5: Video
Video has made a really big splash in 2016 across social media and I expect it to show up more on websites as we move further into 2017. Joomla! template designers have already begun to integrate video backgrounds and headers into their designs (like Civic), and I think we will see a lot more of this for the ones who have not made the switch yet.
In addition to integrating video technology within Joomla! templates, designers will find new and creative ways to embed videos within their sites in order to aid the storytelling process. With Joomla extensions that now make embedding from websites like Vimeo, YouTube, and social media a cinch, there's no reason why they should not.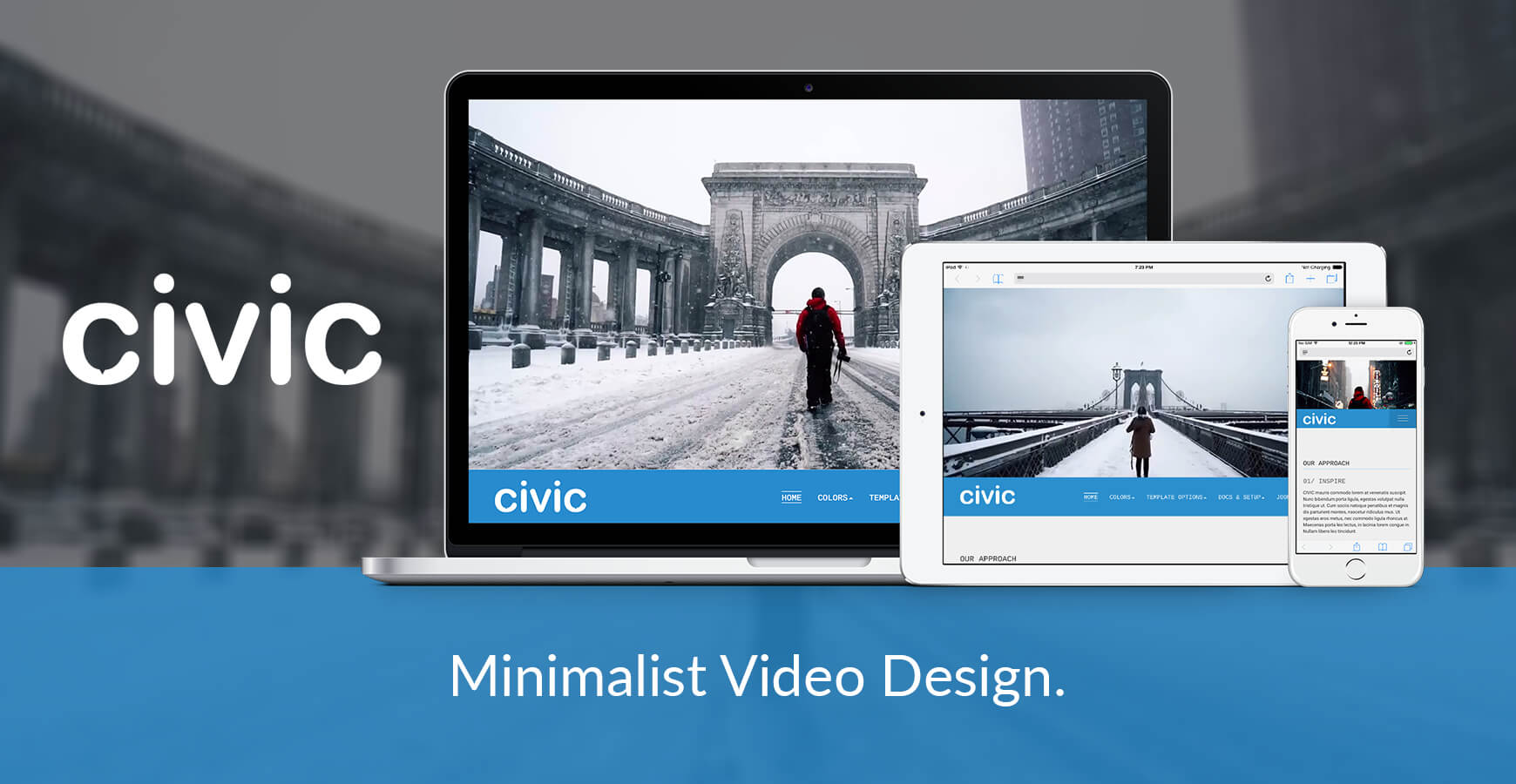 Design Trend #6: Personalization
As we take more and more data from consumers, it was inevitable that they would start demanding something in return. Yes, it is great that we can capture users' emails and phone numbers and payments all with a click of a button on a website, but it is time to pay up. What are they asking for? Personalization, for starters.
Personalization can come in a number of forms:
Live chat for on-the-spot customer assistance
Personalized offers based on their historical shopping preferences
Dynamic content that adjusts based on who the visitor is and what their behavioral history is with your website.
While this may seem like a lot of work, in fact, this may be one of the easier trends to implement this year. You are no doubt already collecting data on your users. All you have got to do is find the right Joomla! extension to help you deliver the targeted messaging and additional site functionality.
Design Trend #7: Micro Interactions
This is the newest of all the design trends, so it is the one that will probably take the longest to pick up speed.
Micro interactions are like very brief animations for your website. Their job is to catch your visitors' attention while also letting them know that an interaction or engagement of some sort has been completed.
Think about Instagram, for example. You double-click on an image and a heart pops up in the middle of the photo. It is such a seemingly insignificant detail, but it makes a huge difference in the visitor experience as it makes your site appear more cutting edge and gives them another reason to pay attention to what you are showing them.
Summary
Sometimes it is hard staying up on the latest design trends while you focus on running a business and doing your job. As you can see from the above Joomla! design trends for 2017, though, that is not always the case. A lot of what changes from year to year relies on what is happening with your audience. And who understands them better than you?
---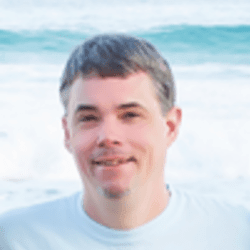 Nathan Oulman manages and maintains www.dailyhosting.net with technical articles about web hosting products.