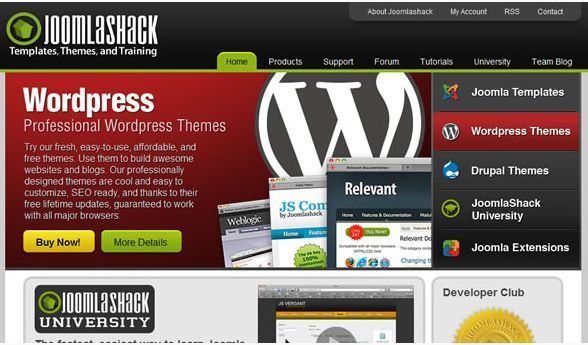 We're thrilled to have been selected as one of the "15 Market Leaders of Premium WordPress, Joomla and Drupal Themes" by Speckyboy Design Magazine this week. There are dozens and dozens of template & theme providers out there for Wordpress, Drupal & Joomla, so to be singled out as one of the leaders in this space by an influential design mag/blog such as Speckyboy, is a great honor.
Here's what they said:
"Below is a list of 15 players in the theming industry that I personally can vouch for as they offer unique products and services. Basically there are three types of businesses that offer ready made CMS themes. Either you buy single themes on markets or from shops, or you can join a theme club and get full access to all designs on offer. Then if you need some grade of customization you will contact a web studio or a freelance developer to get your design tailored to your needs...."
See who else made the list by reading the full article Here >