New! JS Meme Joomla 1.5 & 1.6 Template Released!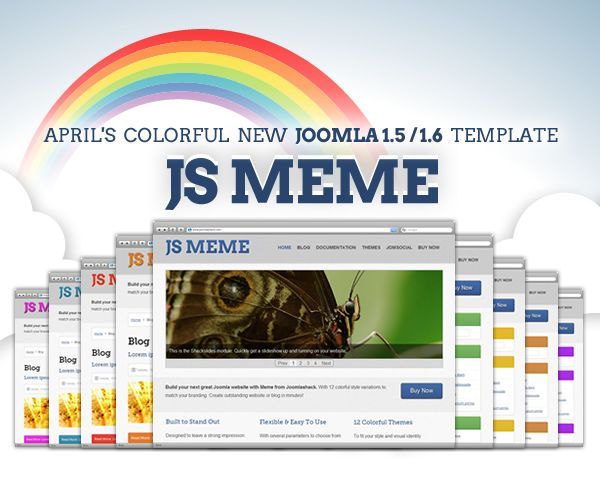 We've just released a brand new Joomla 1.5 / 1.6 template today called JS Meme!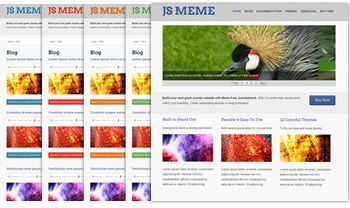 JS MEME comes with...

12 colorful preset schemes

12 matching module styles

12 collapsible module positions

1-3 column layouts

Built-in JomSocial styling
...and so much more!
Google Font & Typekit Font support, too!

JS MEME also features built-in support for Google Fonts and Typekit Fonts--the easiest way to add attractive, real fonts to your Joomla website.
Typekit lets you choose from hundreds of gorgeous fonts to embed on your site that anyone can view...no matter what browser or OS they use! Check out the JS MEME demo with Typekit fonts-enabled today.
* You can get Meme and ALL of our existing templates PLUS 24 more over the next 12 months by joining the Joomlashack Annual Developer Club - just $76 / month with our EZ Payment Plan!