Community template upgraded to Wright and Joomla 1.7!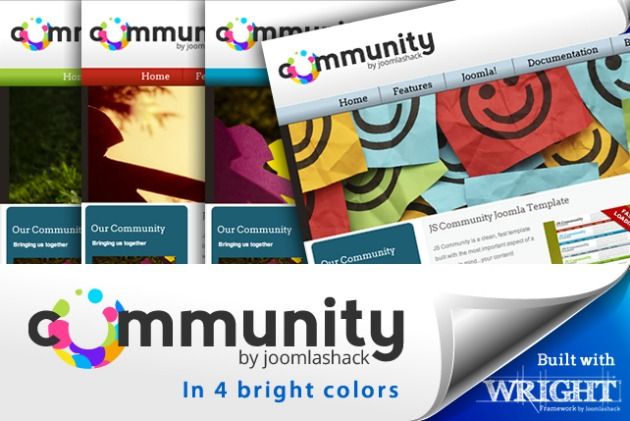 Its becoming clear to us that we cannot leave well enough alone.
The JS Community Joomla Template has been a best seller. It's one of those timeless designs that's both an evergreen and a perenial. We werent satisfied with that and have just completed a ground up update to the Wright Framework which makes it lighter, more reliable, and more versatile. Wright also makes it quickly and easily updated to Joomla 2.5 or the newest version of Joomla with the flipping of a switch.
Don't worry, we did not mess the design, we just gave it a cool new logo and added a new demo to help you to see it's potential.
We are happy about the way this updated Community turned out. A bit of paint here, some sanding there and this very popular template, is now cooler than ever. It was a labor of love to update this design to the versatile, nimble, and reliable Wright Framework. As I write this, TJ, Tito, and Christopher are still working on the finishing touches. Kudos to them!
Don't forget, you can get Community plus dozens more templates for 1 low price if you join either one of our Developer Template Clubs at Joomlashack. Get over $3500 worth of value when you join one of our Developer Clubs. Get 22% OFF both Dev Clubs until Saturday night.

Warm regards,
Team Joomlashack