New Template Release, Welcome JS Cube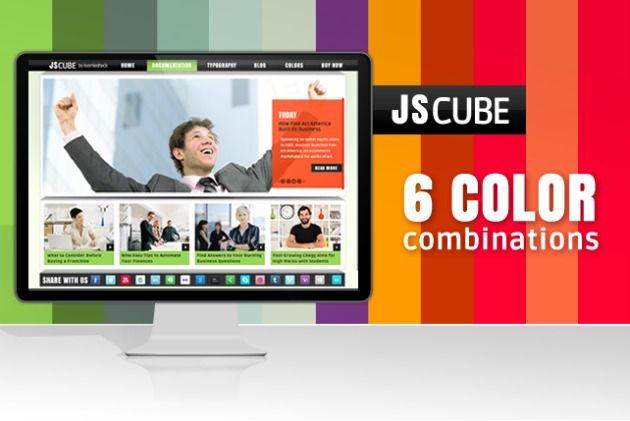 Meet JS Cube, the 2nd Template release of the 6-in-6 Challenge. Like all our recent Joomla Templates, JS Cube is built on the Wright framework and is Joomla 2.5 ready. JS Cube has a wonderful and nifty feature. It has 4 module styles including one, that you guessed it, makes the modules look like cubes. Since it comes with 6 theme colors and 4 internal colors for the modules, there are a total of (6 x 4 x 4) 96 possible color combinations.
We hope you will agree that each new Joomla Template Paola designs is better than the previous one. She is getting pretty great at this. We have seen a sneak preview of Joy, the template to be launched next week, and its awesome. As we keep telling you, with all these great Joomla Templates being released, this is the perfect time to Buy a Dev Club.
Don't forget, you can get JS Cube plus dozens more templates for 1 low price if you join either one of our Developer Template Clubs at Joomlashack. Get over $3500 worth of value when you join one of our Developer Clubs.