If you use a Joomlashack template, please consider updating to the latest release. Why do we ask this? The latest versions of Joomlashack templates now use the Joomla update system.
This means that you can update templates with one-click from your admin area. This also means you can easily get the latest bug-fixes, security updates, and new features for your Joomlashack template.
Note: this blog post was originally written on October 3, 2017.
The template update process works in the same way the Joomlashack extensions update does. If you are using any of our commercial Joomlashack templates, to update them just go to Extensions > Manage > Update.
In order to benefit from automatic templates upgrade, you will need to download and install the latest version of your Joomlashack template.
---
How do I update to the latest template version?
Please, take a backup of your Joomla site before updating. This is good advice before trying any site update.
After you created a backup of your site, log in to Joomlashack.com.
Find "Your Account Menu" and click "Your Templates".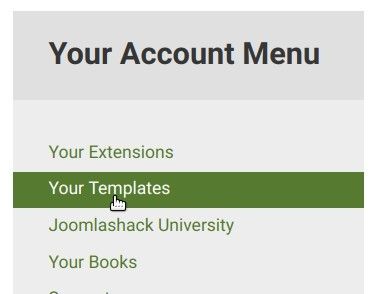 Find your template and click the "Download" button underneath your template's thumbnail: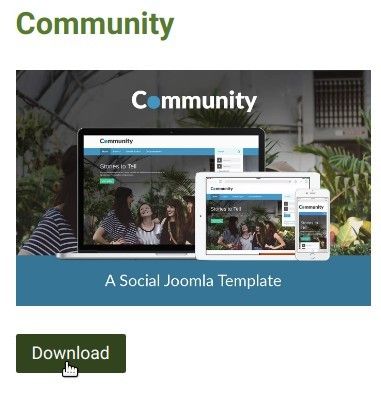 To update your template, you install the file that you just downloaded from Joomlashack.com. Login to your Joomla site and follow these steps:
Go to Extensions.
Click on Manage.
Click on the Upload Package File tab.
Browse for your template file and upload it.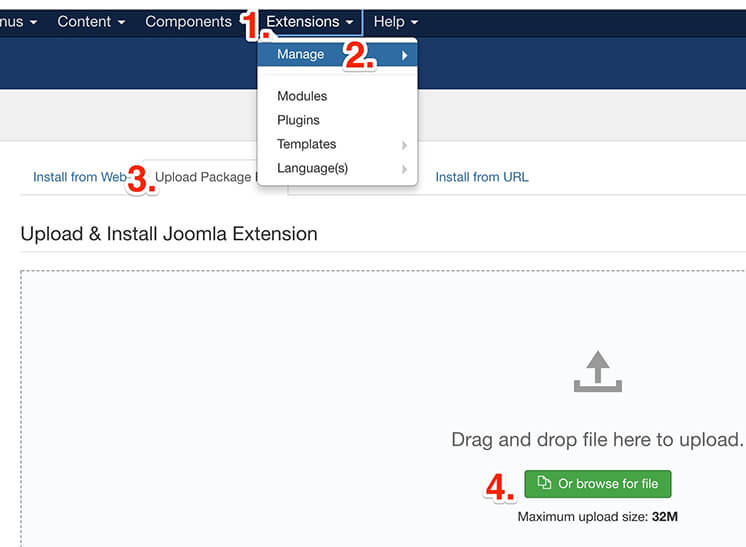 Now, go to Extensions > Plugins.
Find the Joomlashack License Key Manager plugin.

Be sure the plugin status is set to Enabled.
Paste in your license key in the "License Key" field. You can find your license key by clicking this link.
Click Save & Close once you are done.

---
How can I safely customize my Joomlashack template?
Worried about losing any customizations when you update your template? Don't be. There is a safe way to create CSS and HTML modifications to your template.
The following tutorials will help you make safe customizations:
The short version of those tutorials is, use the custom.css file for your CSS changes, and use custom.php for your layout changes.
---
Does my template need an update?
Yes, if you use a Joomlashack template, we recommend you update it to its newest version. There are new versions available for all Joomlashack templates, except for older templates that have been retired. If your template is on this list, then an update is available.
---
What's Next?
Save $1,000's when you sign up to Joomlashack's Everything Club.
You will get access to all our 32 extensions, and legendary support!
Click here to join the Everything Club