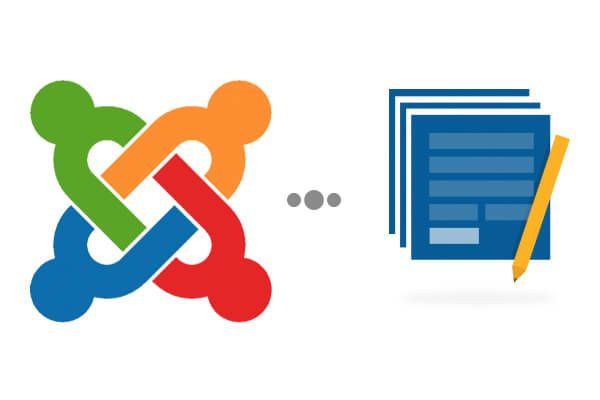 This tutorial will show you how to add a contact form to the front of your Joomla site.
This will allow people to contact you quickly without having to navigate through to a dedicated "Contact Us" page.
We're going to use Shack Forms from Joomlashack for this guide. If you're new to Joomla, I would recommend reading "How to create a Joomla contact form" before attempting this tutorial.
If you want to see more than just Shack Forms, check out this guide: The 5 Best Joomla Forms Extensions.
Step #1. Create your Joomla Contact Form Module
Download and install Shack Forms in your Joomla site.
Go to Extensions > Modules.
Click "New".
Choose "Shack Forms Pro".

Enter a "Title" for your new Joomla contact form.
In the "Layout" area, choose "Static".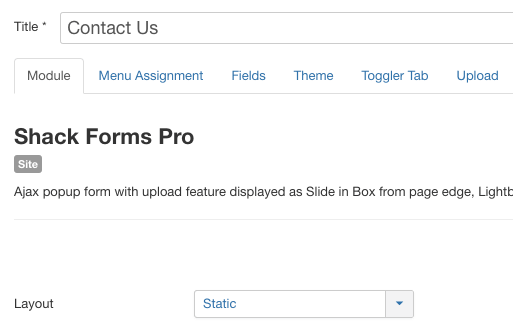 Choose a module position for your module to appear. In this image, I'm choosing "position-3".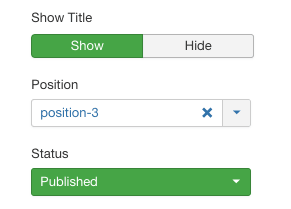 Click the "Fields" tab. This is the screen where you can create your form.
If you're new to Shack Forms, try clicking the "Load sample fields" button.

If you do click "Load sample fields", you'll see 4 fields: Name, Email, Phone and Message.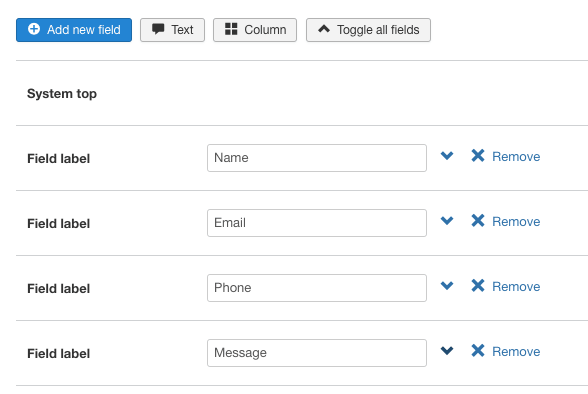 Step #2. Test your Joomla Contact Form Module
Save your new module.
Go to the front of your site and look for your new module. In the image below, the module is in the right sidebar: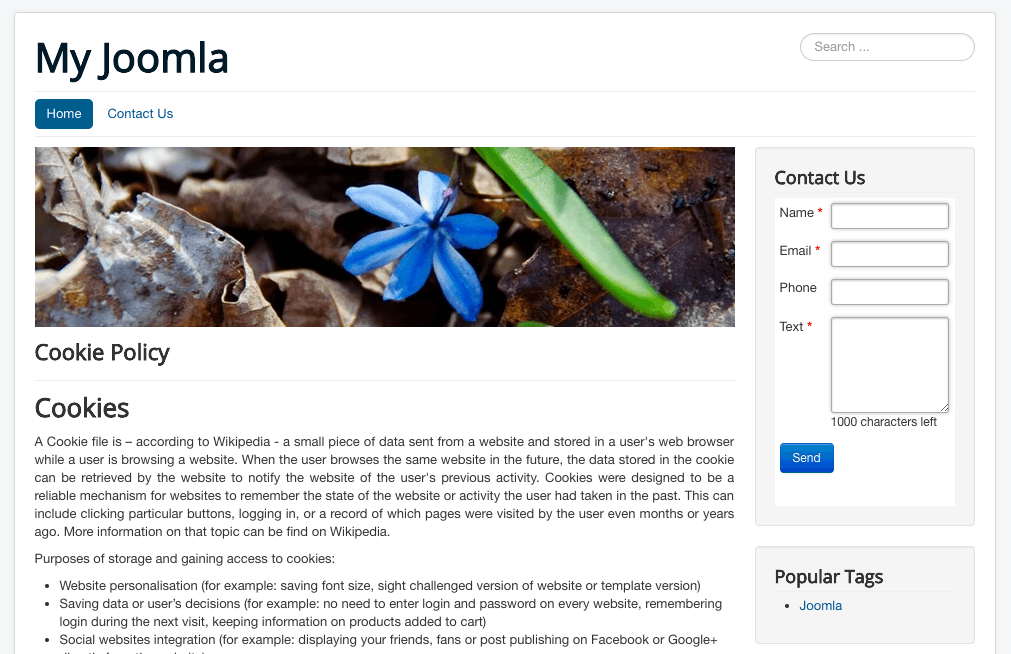 Fill in the form and give it a test. You should see the result is "Message successfully sent".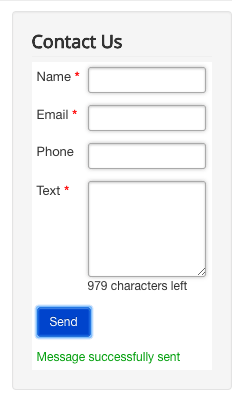 That's all there is to it. It's a fairly quick and easy process to add a Contact Form module to your Joomla sidebar. Give Shack Forms a try and make it simple for your visitors to get in touch with you.
If you're interested in other "quick contact" solutions like this, read our guide to opening a Joomla contact form with a menu link.