OSMap is the best and easiest way to create a Joomla sitemap.
When you install OSMap, it automatically creates a sitemap for you.
For more advanced users, it's possible to edit your sitemaps to include or exclude certain URLs. You may want to do this for visual purposes (you want a short and clean sitemap) or for SEO purposes (to exclude certain URLs from Google's index).
Remove links from the HTML Sitemap
The HTML sitemap is the visual version of the sitemap. This is for the benefit of your users.
Login to your Joomla site as a Super User.
Visit the HTML version of your sitemap (normally this is accessed via a menu link).
You will see a green check mark next to each link, as in the image below: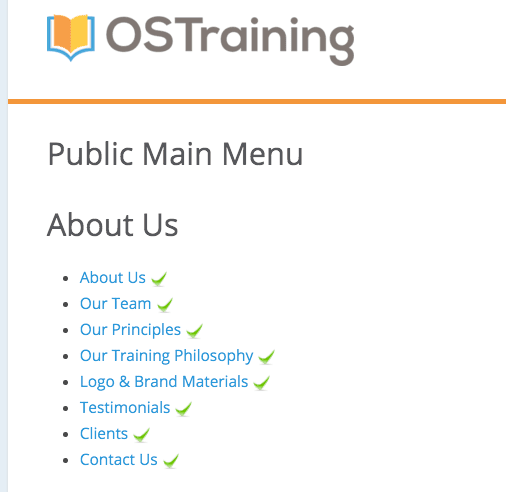 Click a green check mark to turn it into a red X. This means the link will not appear in your visual sitemap.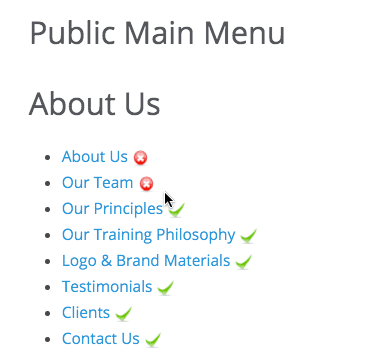 Remove links from the XML Sitemap
The XML sitemap is the technical version of the sitemap and is for the benefit of Google and other search engines.
Login to your Joomla site as a Super User.
Visit the XML version of your sitemap (normally this is accessed via the Joomla admin area for OSMap).
You will see a green check mark next to each link, as in the image below: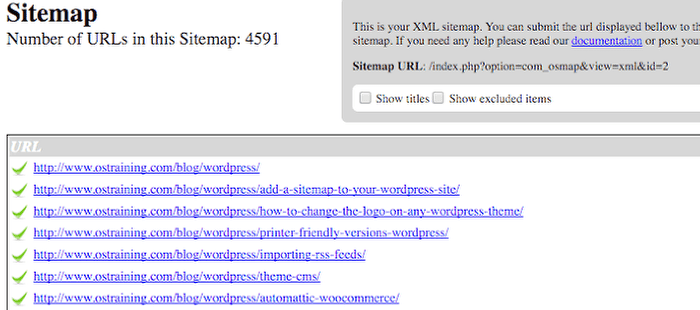 Click a green check mark to turn it into a red X. This means the link will not appear in the sitemap that is sent to Google: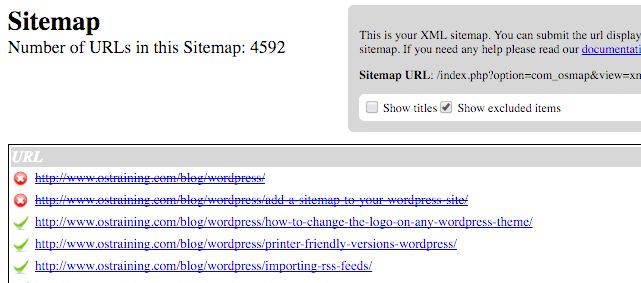 Video introduction to OSMap