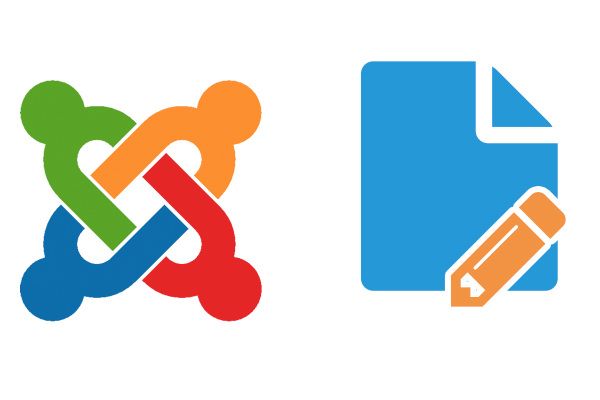 When I'm using Joomla, I often need to change my editor settings.
Sometimes I'm working with HTML or CSS code, so I choose "No editor" from my account settings. Other times, I use JCE for writing blog posts.
This process is slow because it requires me to close the article I'm editing, go to my account settings to choose a different editor, and finally go back to edit my article.
In this tutorial, I will show you how to quickly change the editor without losing your page.
Step #1. Download and Install Switch Editor
We are going to use the Switch Editor extension by Anything Digital.
Go to the Switch Editor page.
In the Public downloads section, click the "I agree - Download" button next to "Switch Editor (Joomla 2.5, 3.x)".

Login to your Joomla administrator area.
Go to Extensions > Manage.
Upload a Package File.
Browse the zip you just downloaded.
Click "upload and install" button.
Step #2. Edit Switch Editor module
An administrator module is created automatically during the installation process and it's placed in the "status" module position.
The Switch Editor option will be visible in the bottom-left side of the screen:

To move the option to a different location, go to Extensions > Modules.
Set Filter to "Administrator".
Choose "Switch Editor".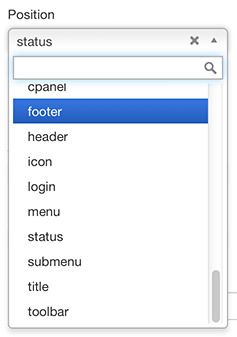 Step #3. Use Switch Editor to select a different editor
While you're editing an article or another content that uses a text area, click in Switch Editor to choose a different WYSIWYG editor: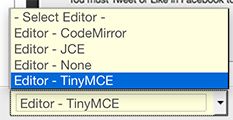 Then refresh the page by clicking the refresh icon next to the address bar in your browser.

After that, the new editor is loaded. In my example, I'm now using TinyMCE.

Note:if you're not editing content in the same page where you switched the editor, the page refresh is not required.