It's always a good idea to remove Joomla extensions that you aren't using.
However, the process for removing extensions isn't obvious, unless you know how.
Here's how to uninstall a Joomla extension ...
For my demonstration, I will be deleting K2.
Go to Extensions > Manage > Manage.

Search for the extension you want to remove:

Check the boxes next to the extensions you want to remove.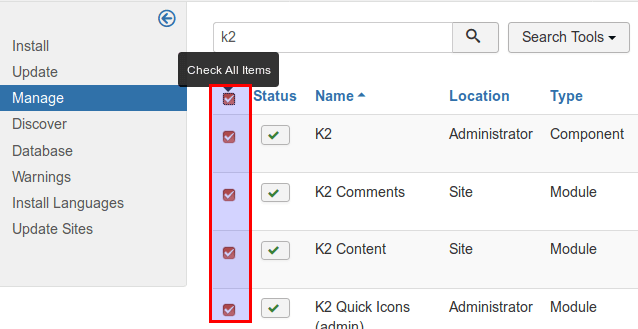 Click the Uninstall button.

You will see the "Are you sure you want to uninstall?" message. Click OK.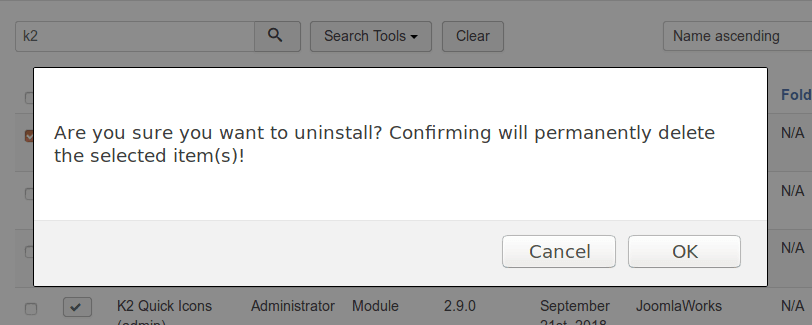 You'll get a message about successful uninstall, similar to the one on the image below: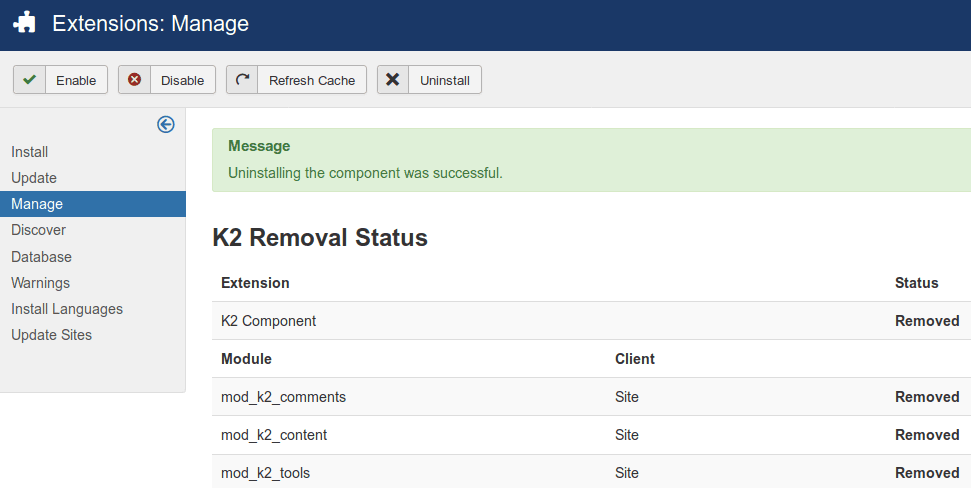 ---
What's Next?
Save $1,000's when you sign up to Joomlashack's Everything Club.
You will get access to all our 32 extensions, and legendary support!