Last week we were talking with a Joomlashack customer who wanted to have a lot of colleagues contribute to their company's Joomla site.
We asked, "Do you want your Joomla site contributors to access your administrator area?" The answer was "No!"
The customer wanted contributors to manage all of their articles from the frontend of their site. The Shack Article Manager extension is a great way to make that happen.
Here's how Shack Article Manager works:
After installing the extension, the key step is to create a menu link to Shack Article Manager.
For the "Menu Item Type", choose "Shack Article Manager".
Notice all the tabs for this menu link? Shack Article Manager has dozens of different options for your frontend article management:

On the frontend of the site, visitors will be able to click this menu link and see the main Shack Article Manager screen. If you allow them, they can click "New article" and create content directly from the frontend of the site.

Here's a view of Shack Article Manager screen as an administrator sees it. They have full access to all the articles on the site: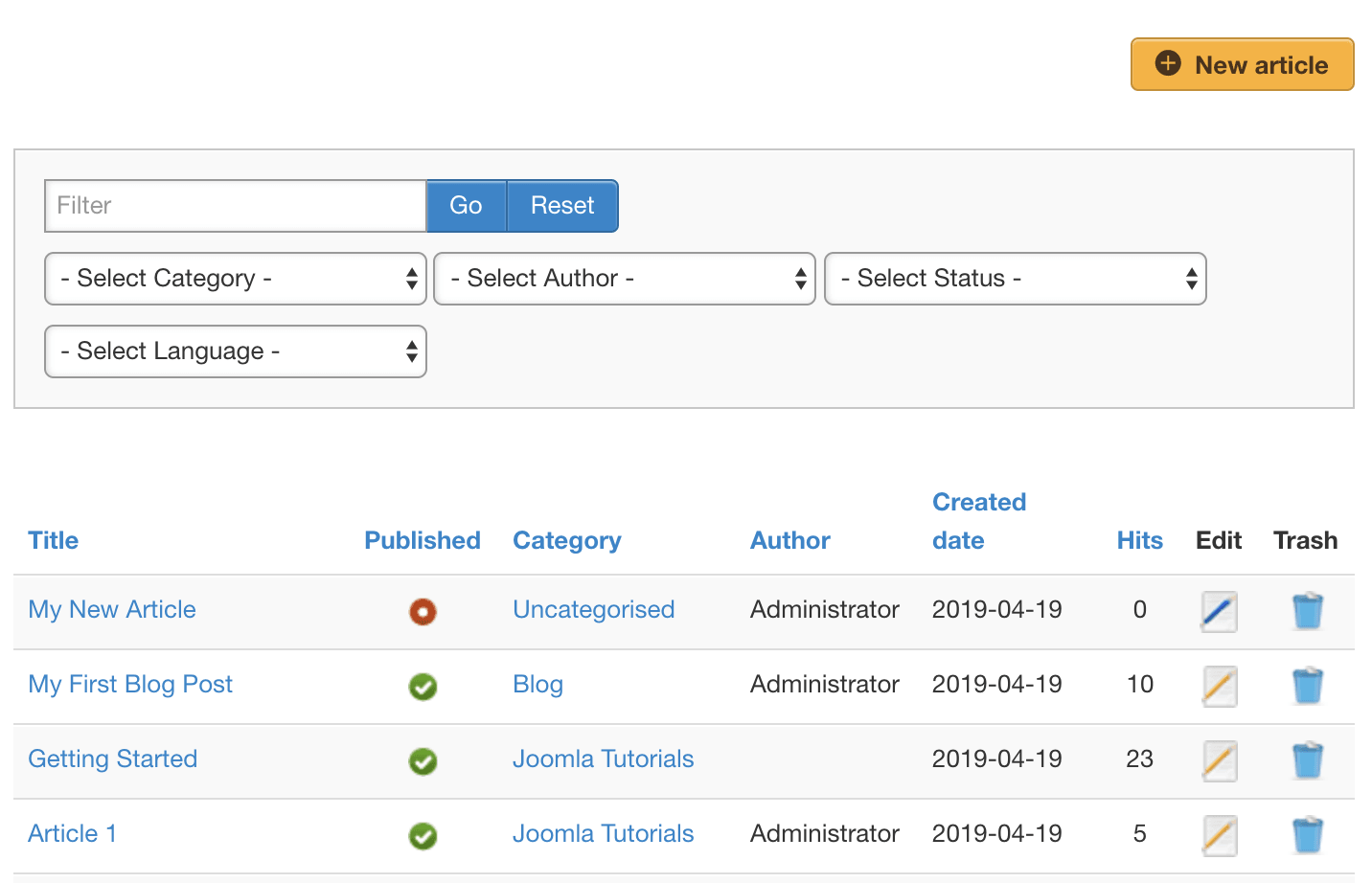 ---
Options for Shack Article Manager
Shack Article Manager is highly configurable. For example, you can allow users to add content in any category, or you can restrict them to a single category: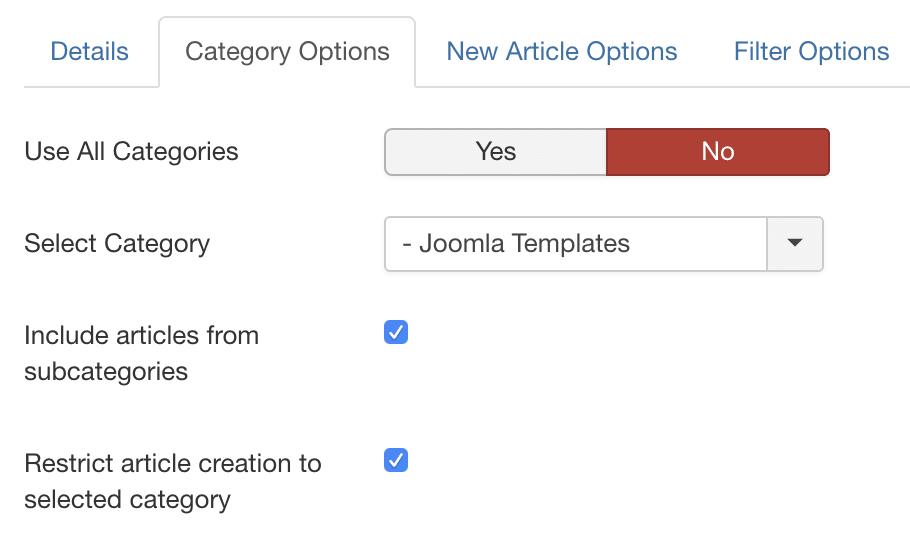 You can fully customize the frontend display of Shack Article Manager. Each element of the display can be shown or hidden, depending on your needs: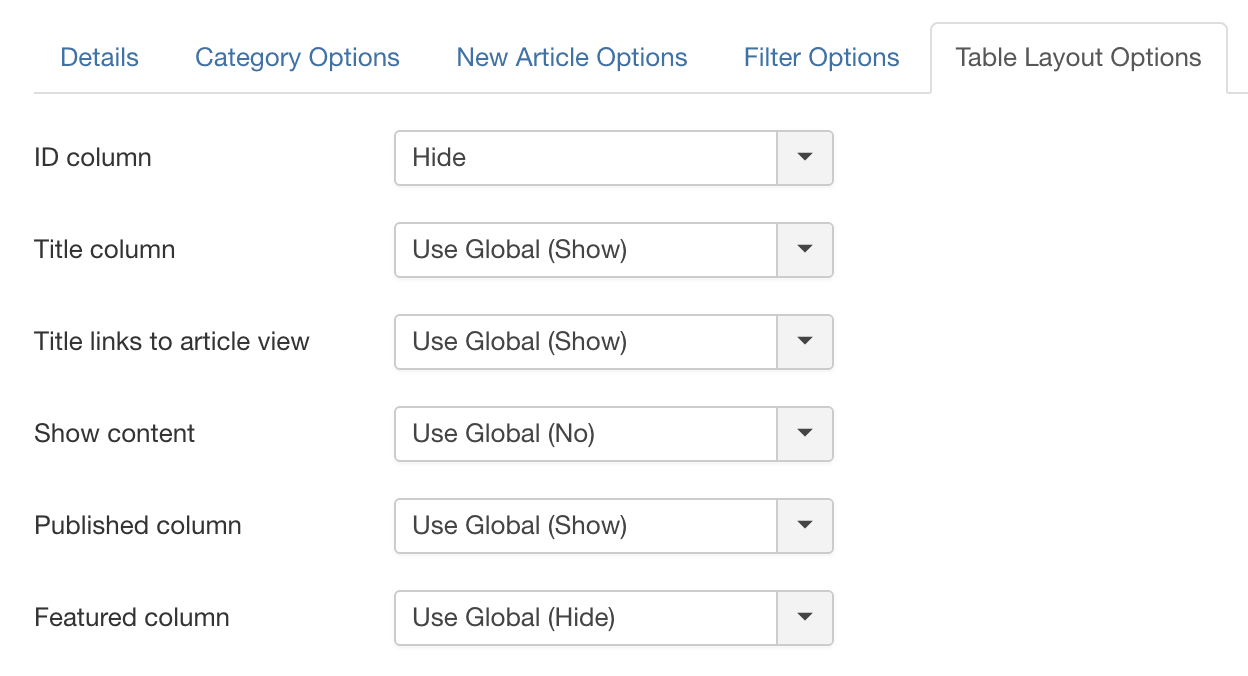 Shack Article Manager also has permissions that are easy to apply. You can decide if users can publish, feature, trash, view, or edit their published articles.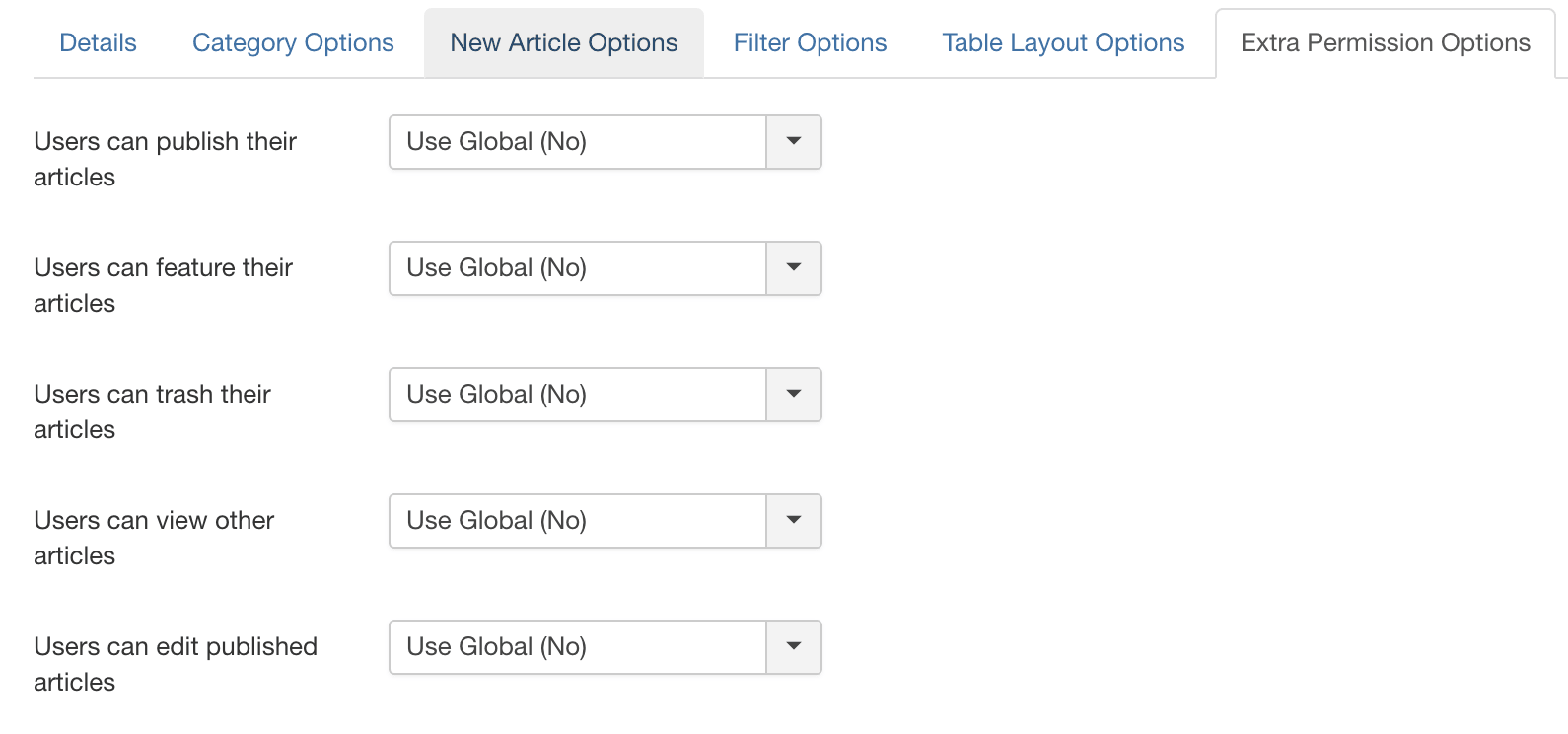 ---
Video guide to Shack Article Manager
---
Video guide to allowing users to add content